Meet London-based artist, Alex Ruth Bertulis-Fernandes. The 23-year-old is currently studying for a diploma in art and design.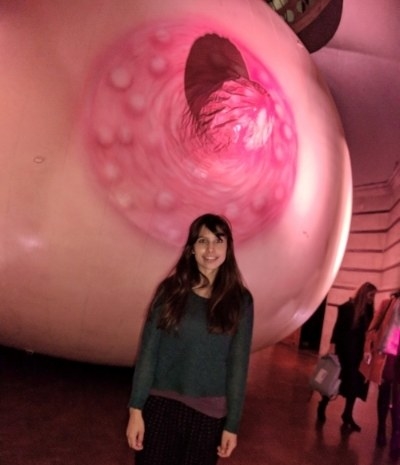 Bertulis-Fernandes began making waves on Twitter this week after sharing her newest art piece that she said is inspired by her male teacher's critique that she "dial down the feminism" in her work.
Her artwork has resonated loudly, with many people applauding her brilliant, creative response.

Her professor's critique really struck a nerve with people who've experienced similar comments throughout their lives.

Many began asking her to sell the piece as a print.

Others asked to see more work from Bertulis-Fernandes, so she began posting other pieces on her Instagram.
Bertulis-Fernandes posted a follow-up tweet saying that she's been overwhelmed by the positive response, and will look into creating prints of her piece soon.
BuzzFeed has reached out to Bertulis-Fernandes for comment.