Boneless Wings Have Been Lying To You Your Whole Life, And It's Time You Learned The Truth
I am a proud boneless wing truther.
My dearest family, friends, enemies, and frenemies, please indulge me for a few moments as we discuss a matter near and dear to my heart: boneless wings.
You see, I have eaten many a chicken wing in my day, and like many of you I bought into the idea that there is such a thing as a boneless wing.
That is until a few weeks ago when, in the middle of a life-changing hangover, the veil was lifted from my eyes and I could finally see boneless wings for what they truly are: glorified chicken nuggets.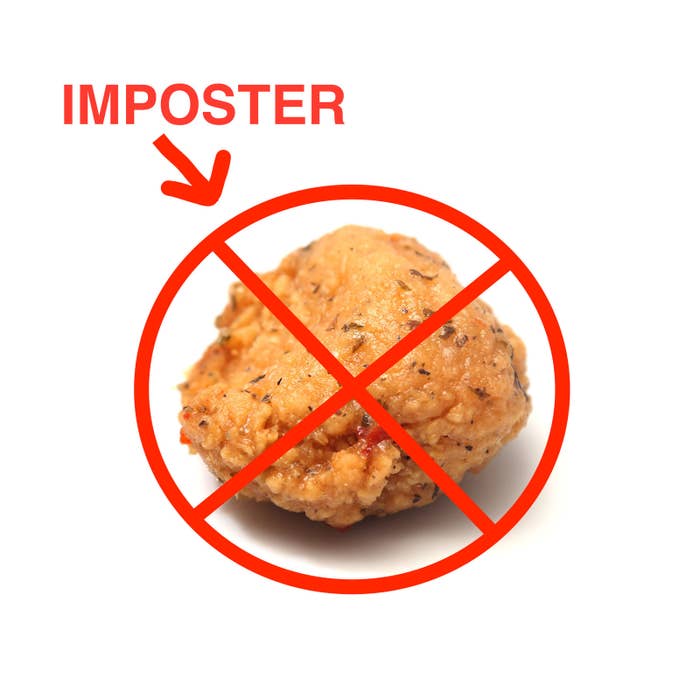 Yeah, you read that right. I'm calling boneless wings out because how DARE they pretend to be more than they are. It's rude and downright disrespectful to both traditional chicken wings AND chicken nuggets.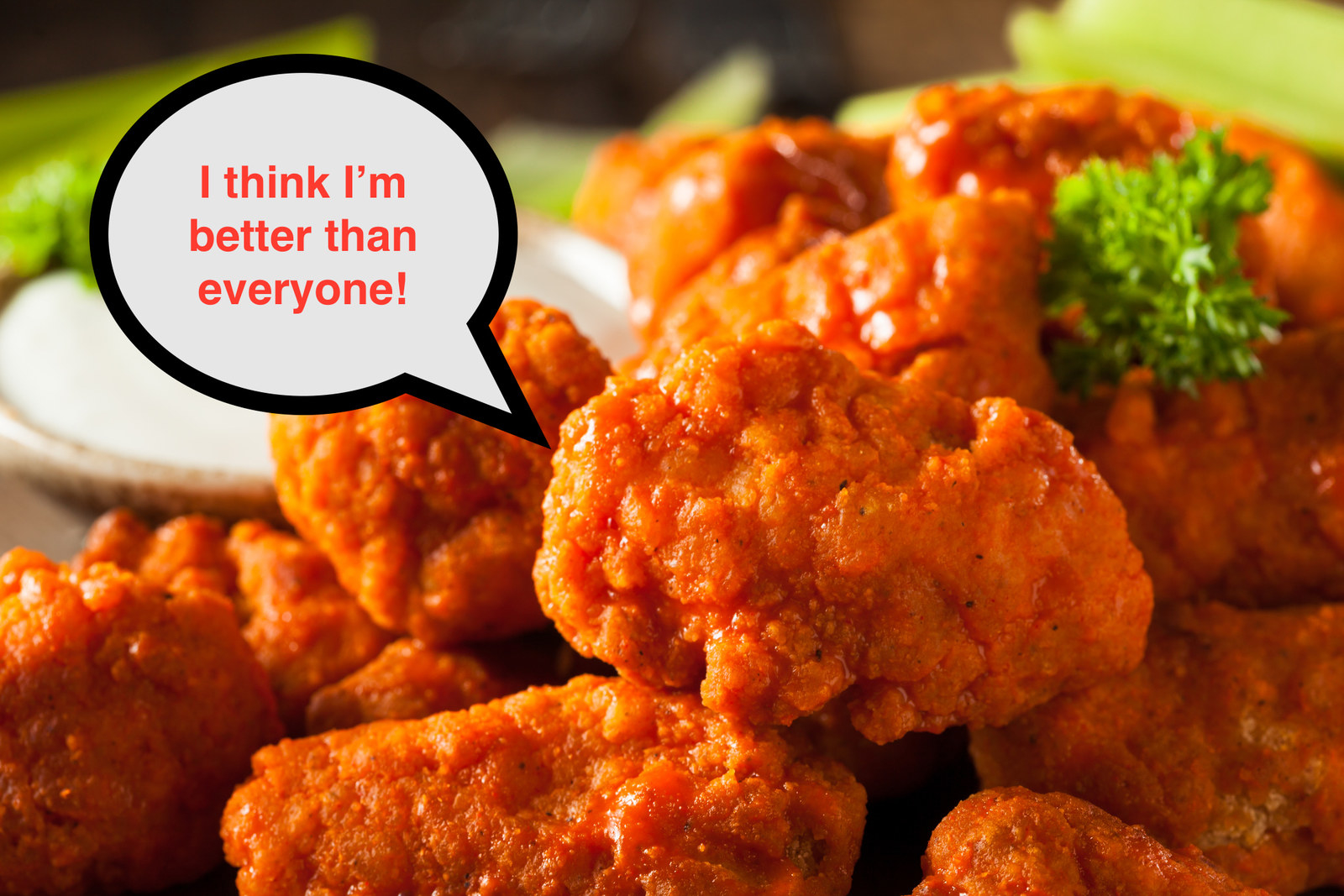 Now, before you start emailing me saying "Delaney, chicken wings and chicken nuggets come from separate parts of the chicken," believe me, I know that. Do you know how many chicken nuggets I've eaten in my life? I'm a professional, so trust me. I know they are from different parts.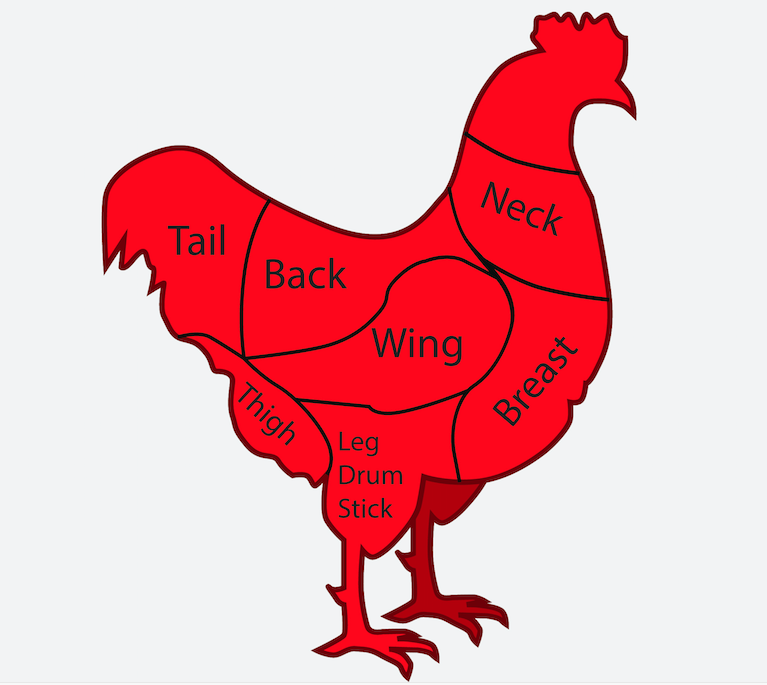 My point is that structurally chicken nuggets and boneless wings are the same. damn. thing. Sure, you could call chicken nuggets a "pre-sauced boneless wing" but I'm not going to do that, because chicken nuggets deserve better.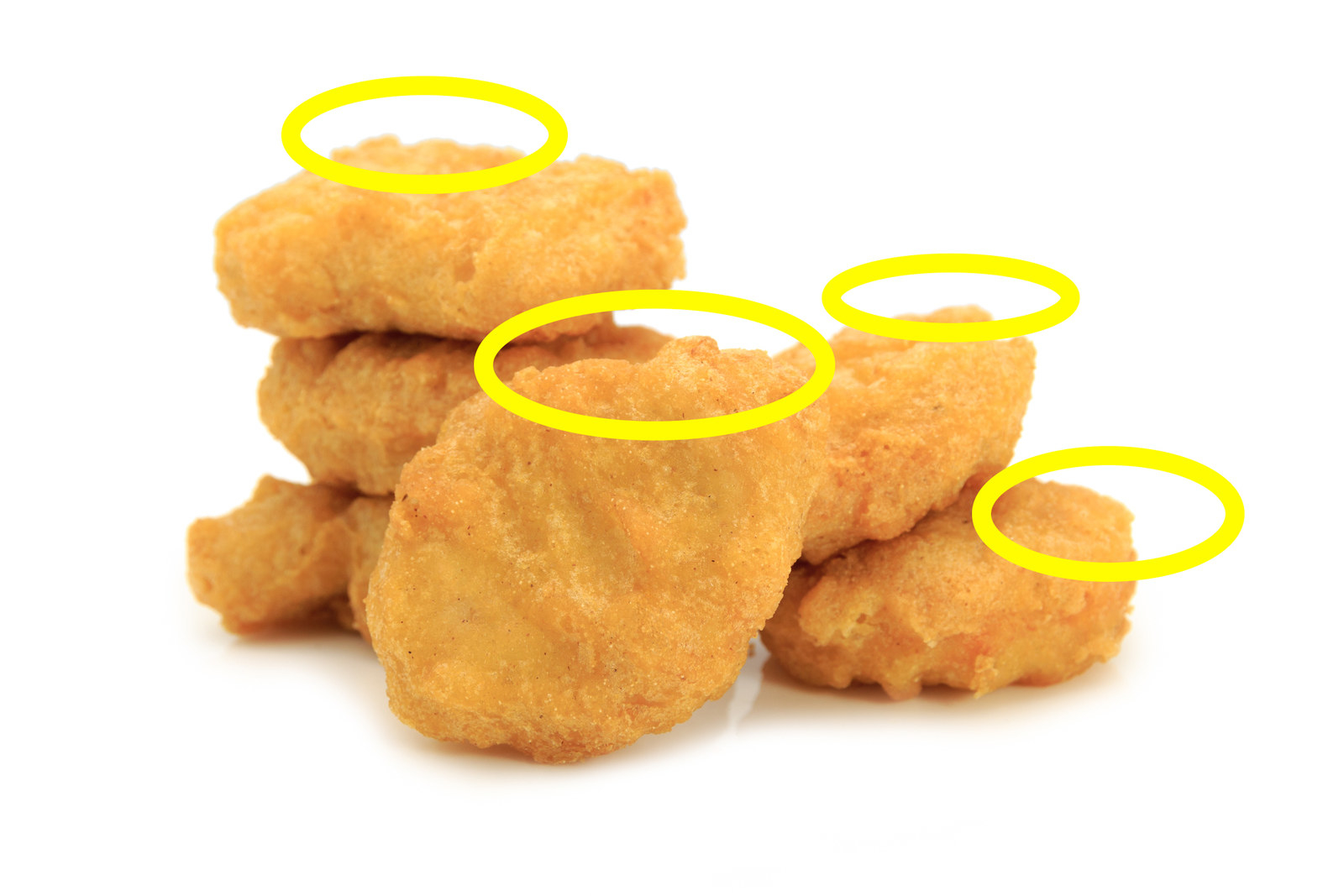 Chicken nuggets have never pretended to be fancier than they are; meanwhile boneless wings have been masquerading as nobility when the truth is they are peasants. PEASANTS.
Basically what I'm trying to say is I'm officially retiring the phrase "boneless wings" from my vocabulary and will now only call them by their true name: uppity chicken nuggets.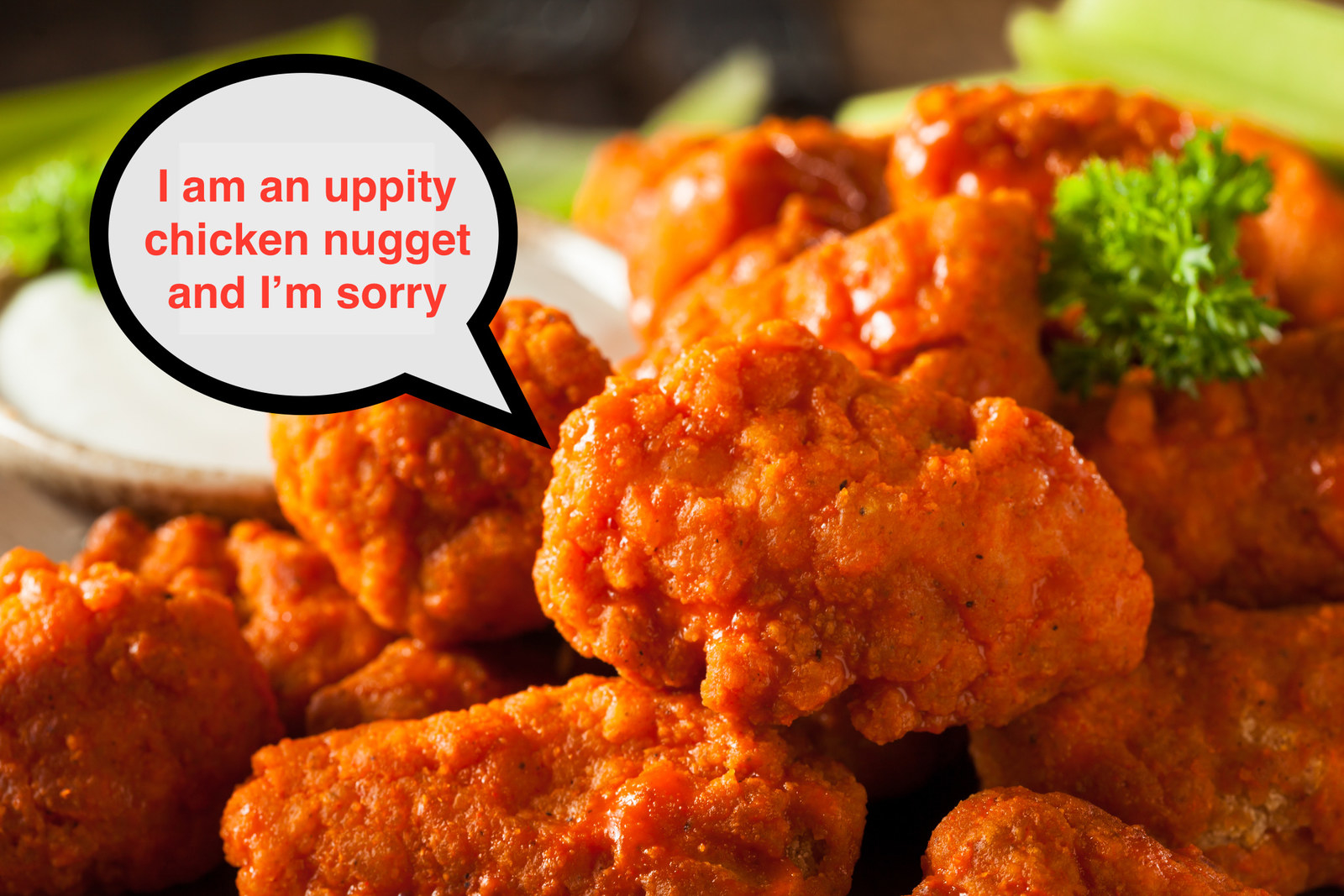 Oops. Something went wrong. Please try again later
Looks like we are having a problem on the server.
Do you agree that boneless wings are just chicken nuggets pretending to be fancy?