1.
Whoever said tattoos can't be elegant can leave, because this bride is an actual goddess.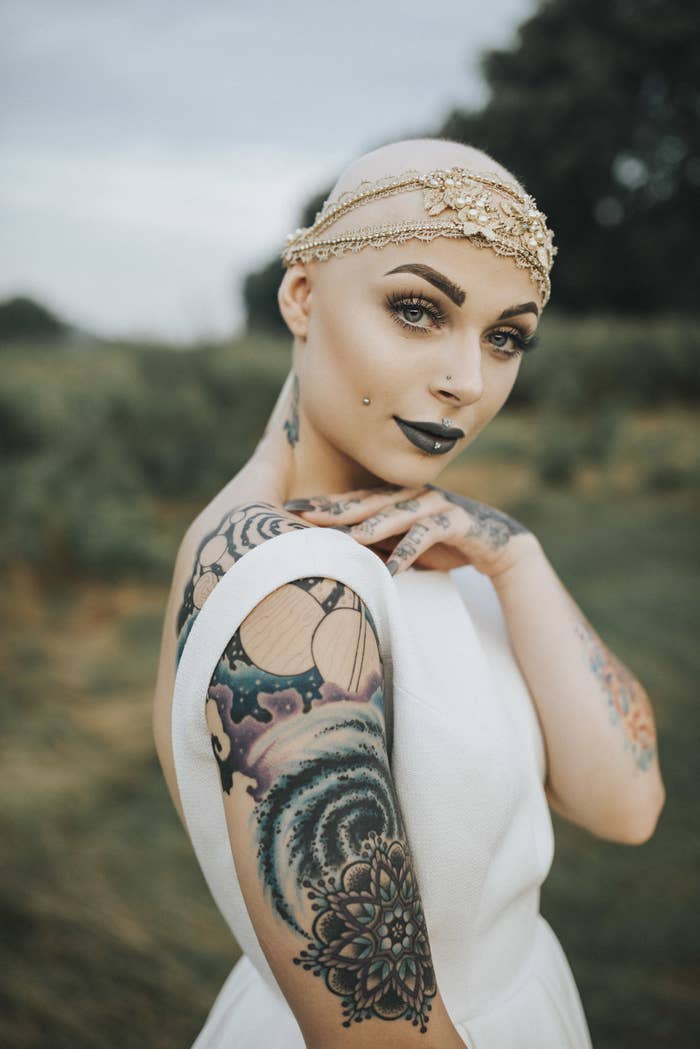 2.
I'd have a smile this genuine, too, if I could rock a shoulder tattoo and rainbow curls like this bride.
3.
Okay, but matching your flower crown to your tattoos is SUCH an expert move.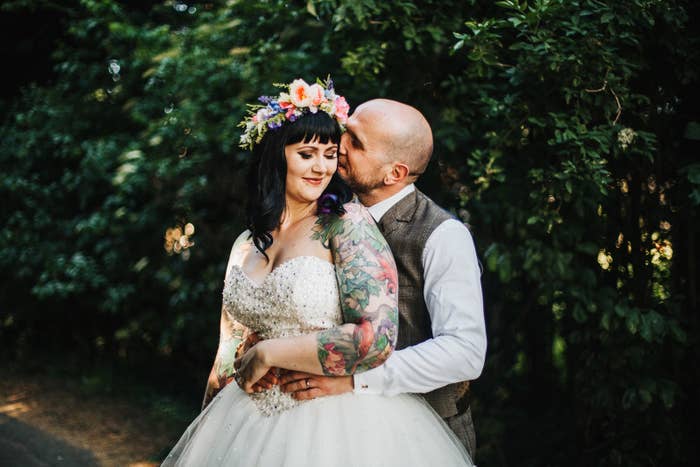 4.
The face you make when you know you're rocking the crap out of your tattoos on your wedding day.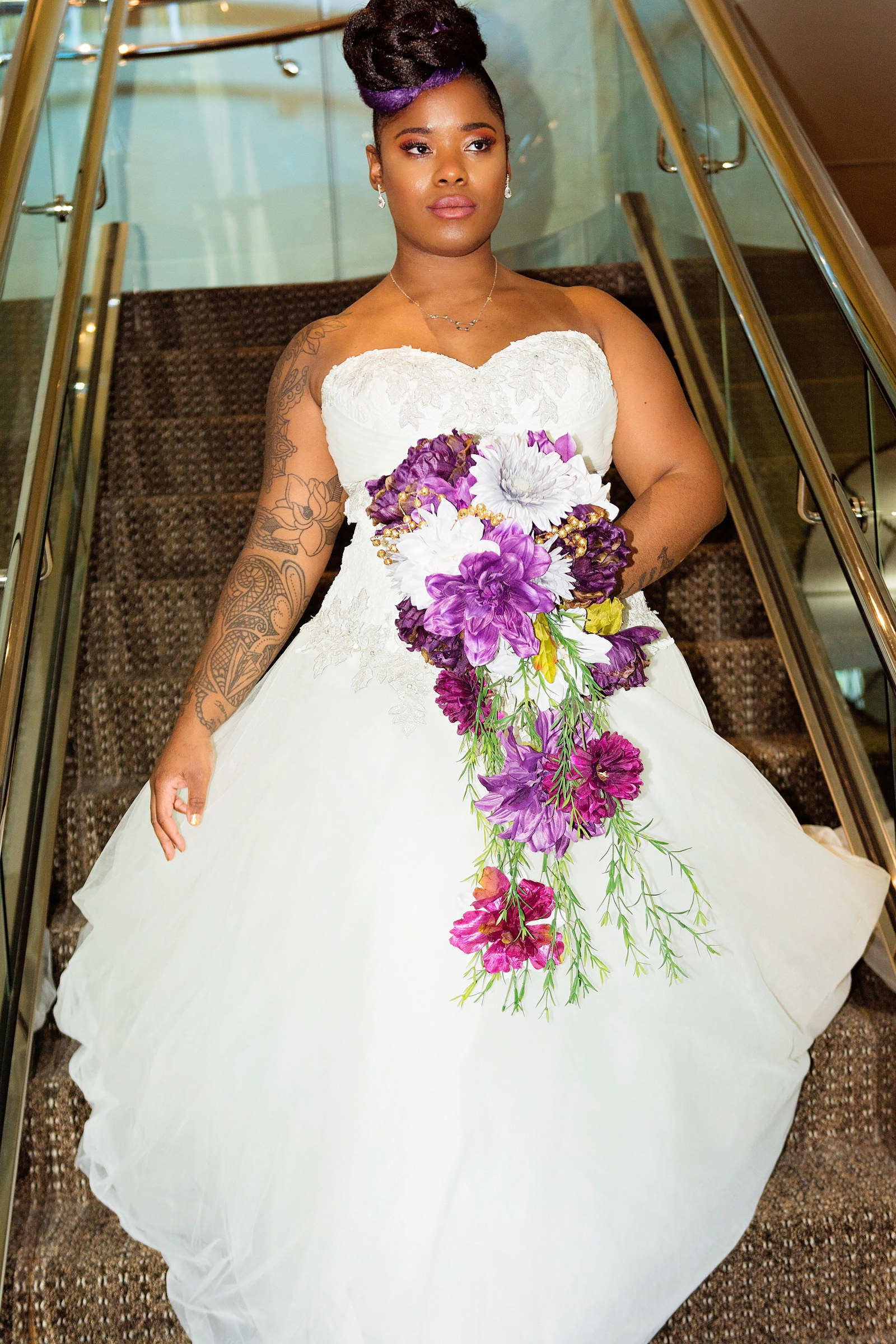 5.
The fascinator, the industrial piercing, the tattoo?? Yes to all of this.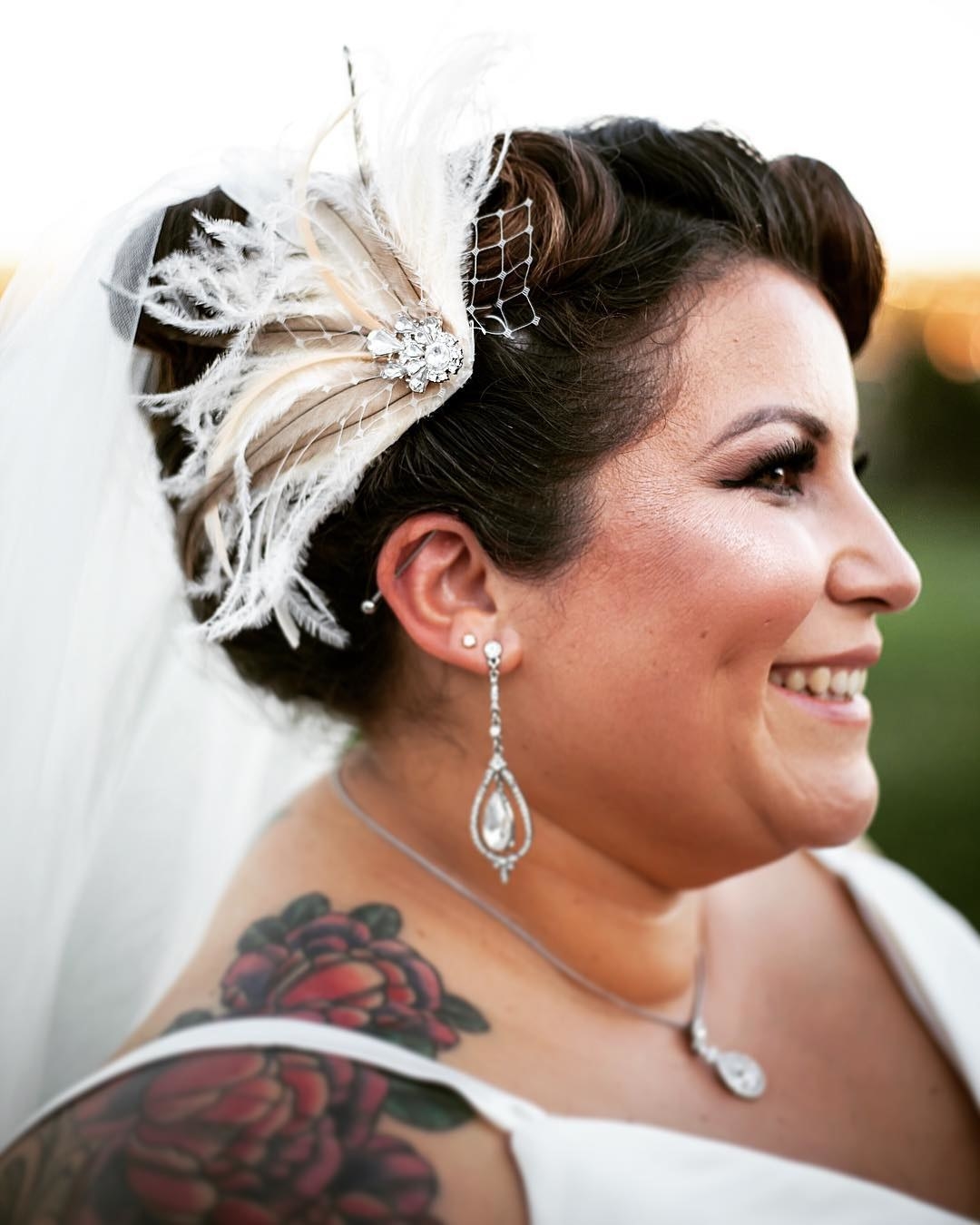 6.
Is it just me, or is this bride basically a Disney princess?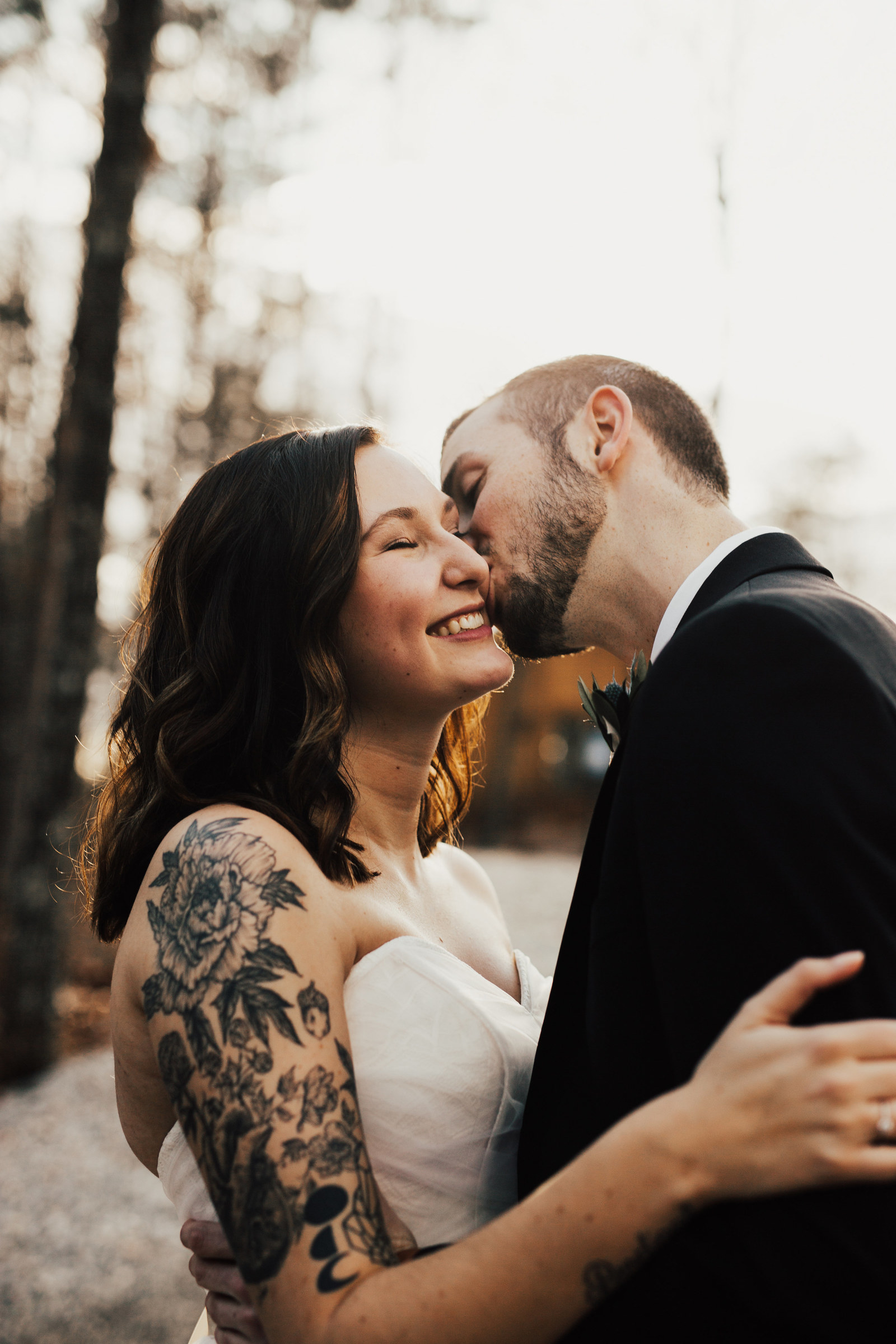 7.
Nothing like a pair of blushing brides wearing their heart, and ink, on their sleeves.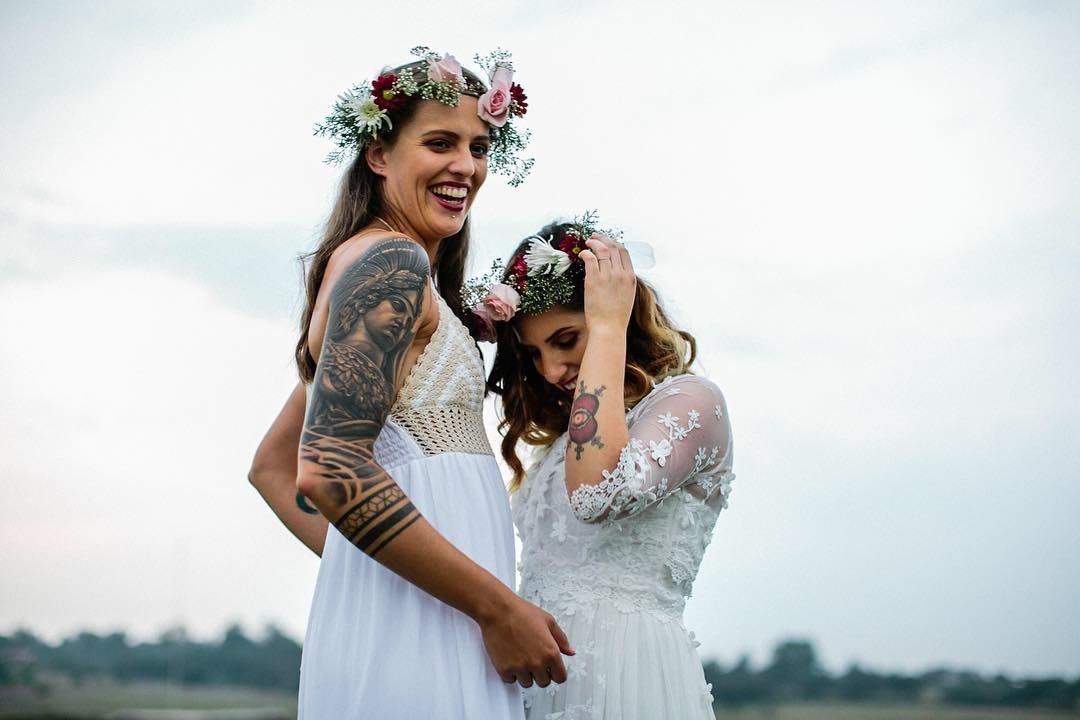 8.
If I had tattoos this cute, I'd wear a strapless dress on my wedding day, too.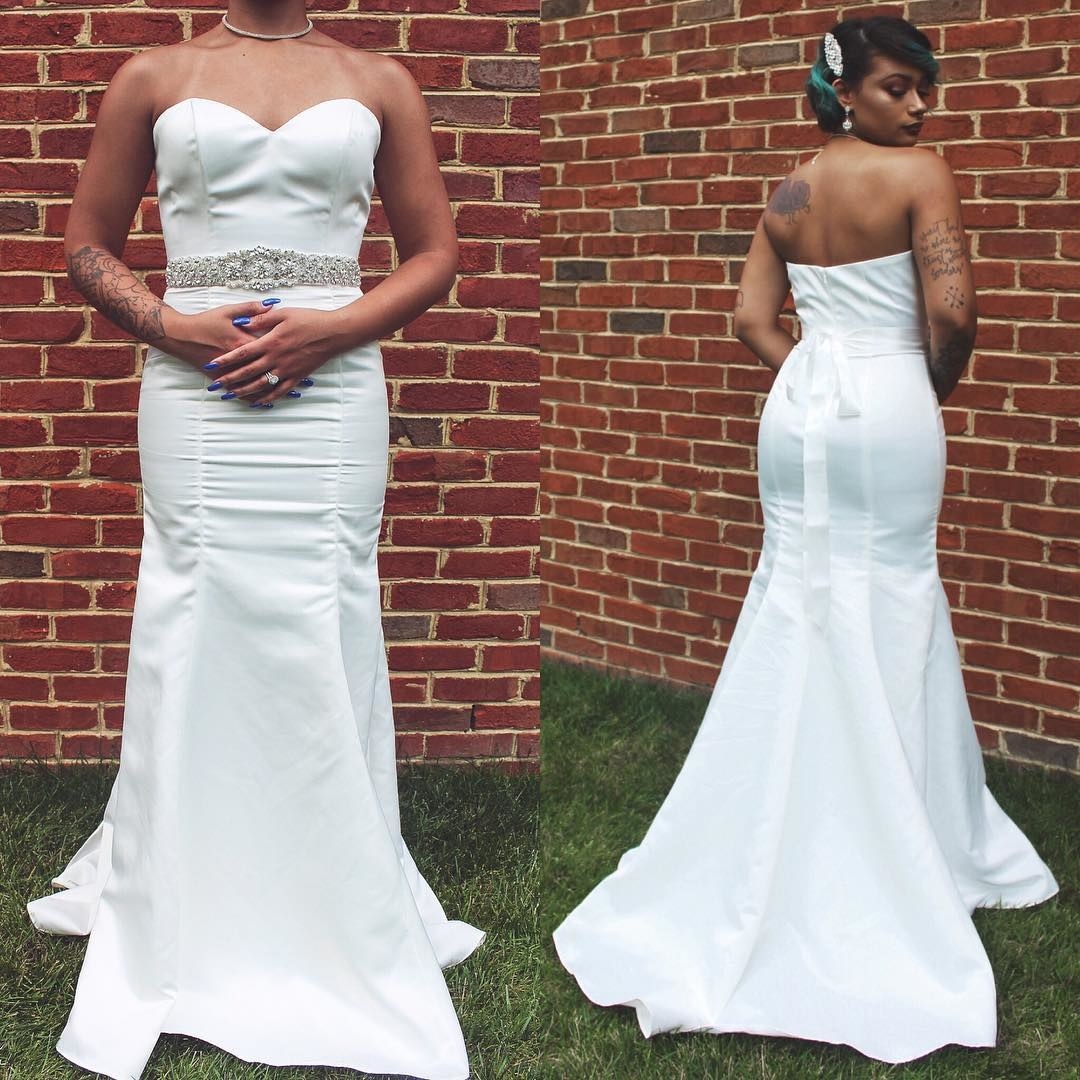 9.
To all those who say a bride shouldn't show their tattoos or wear glasses on their wedding day, I present: exhibit A.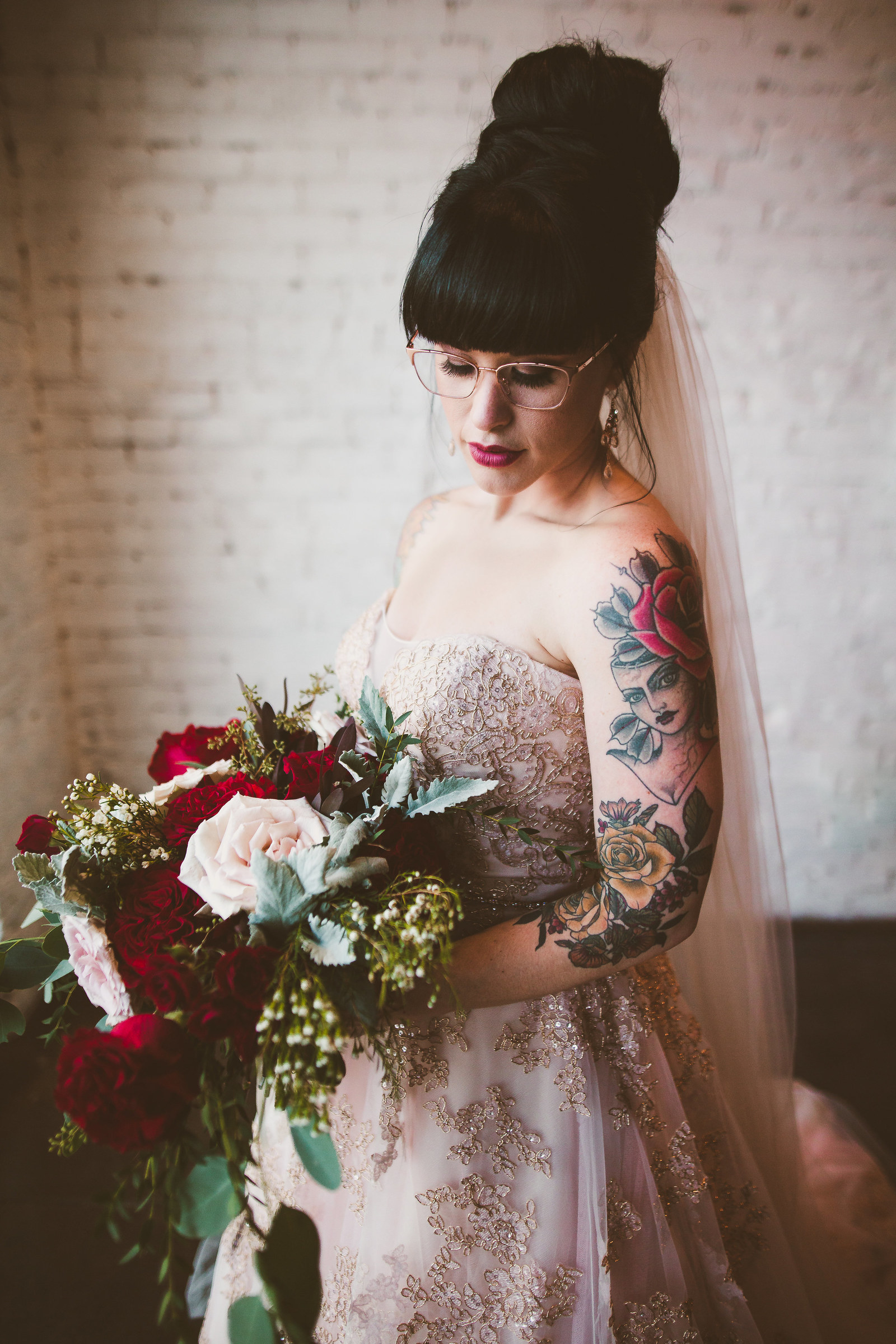 10.
What's more badass, her purple hair streak, her killer two-piece, or her tattoos?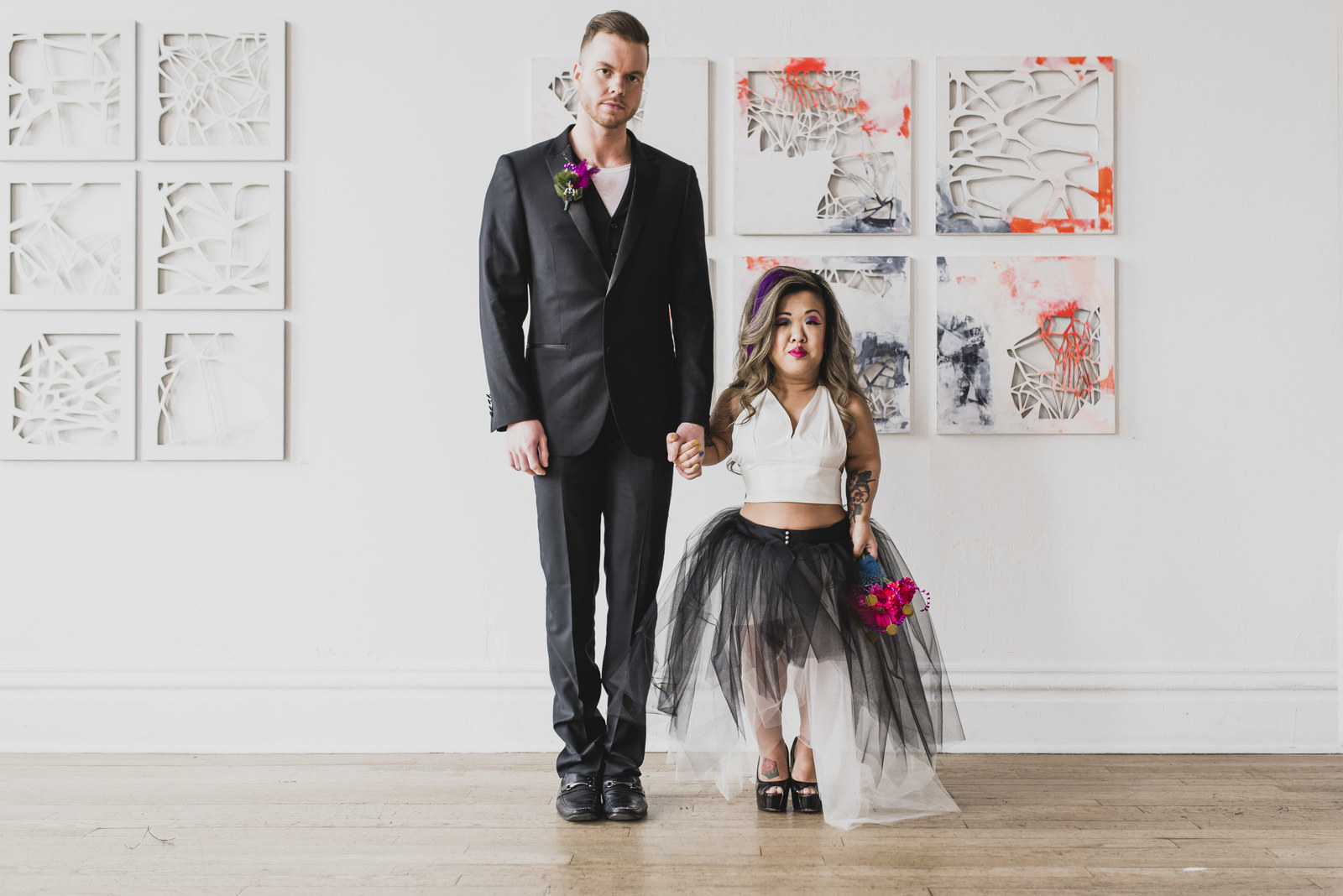 11.
I get so emotional baby, every time I think of brides with tattoos.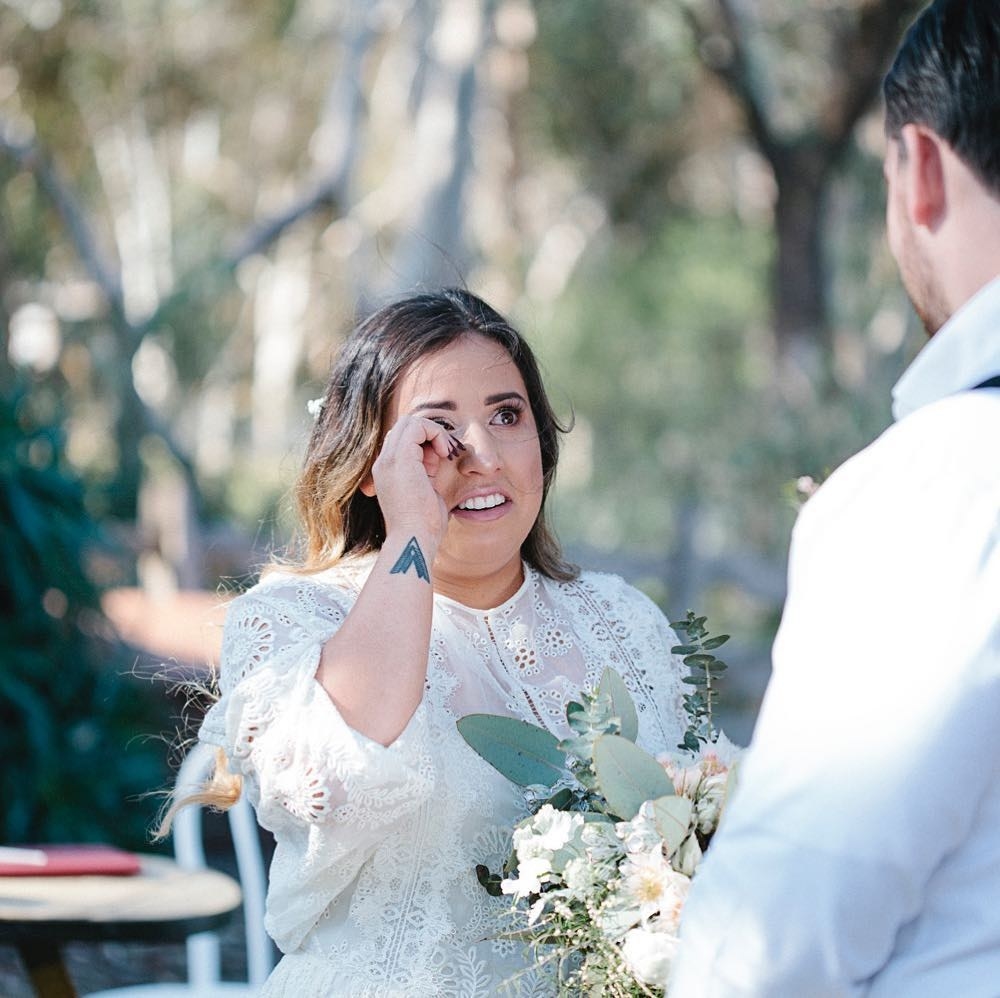 12.
Oh, I see you matching tattoos, I see you.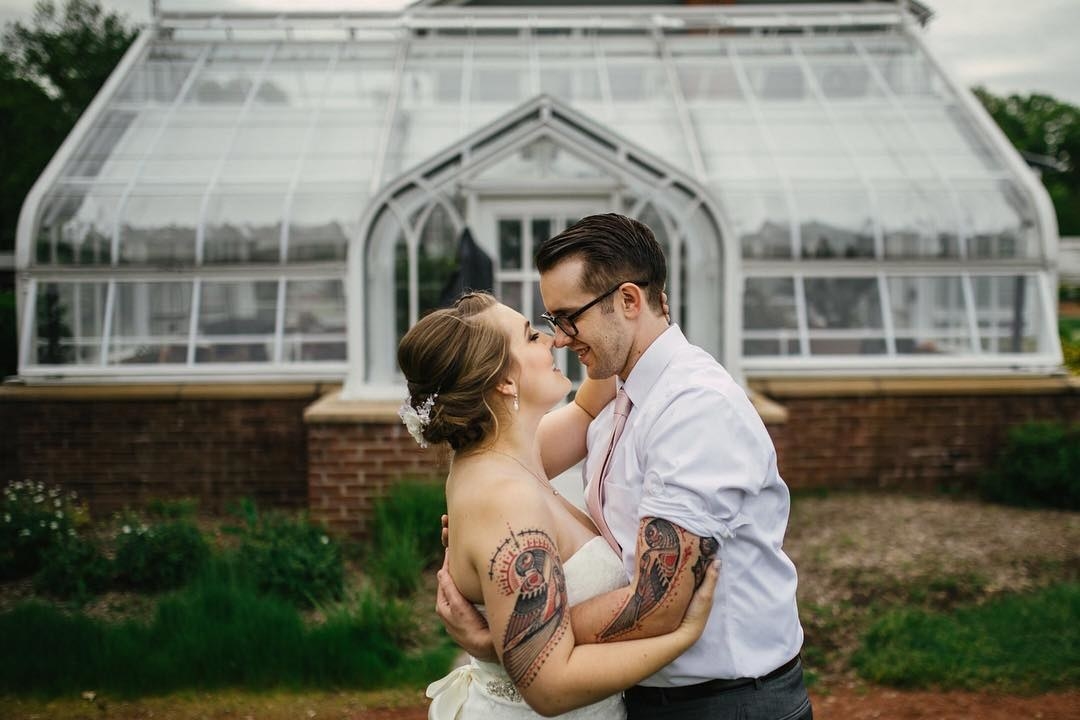 13.
Seriously, my heart can't handle all this joy.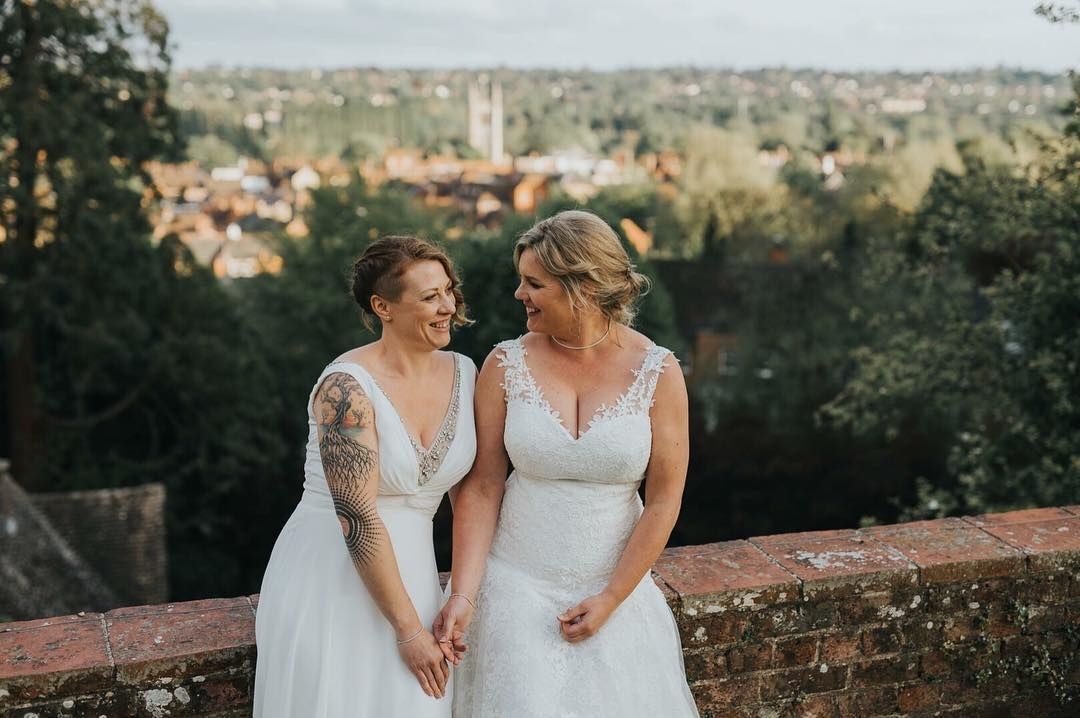 14.
The couple that tattoos together, stays together.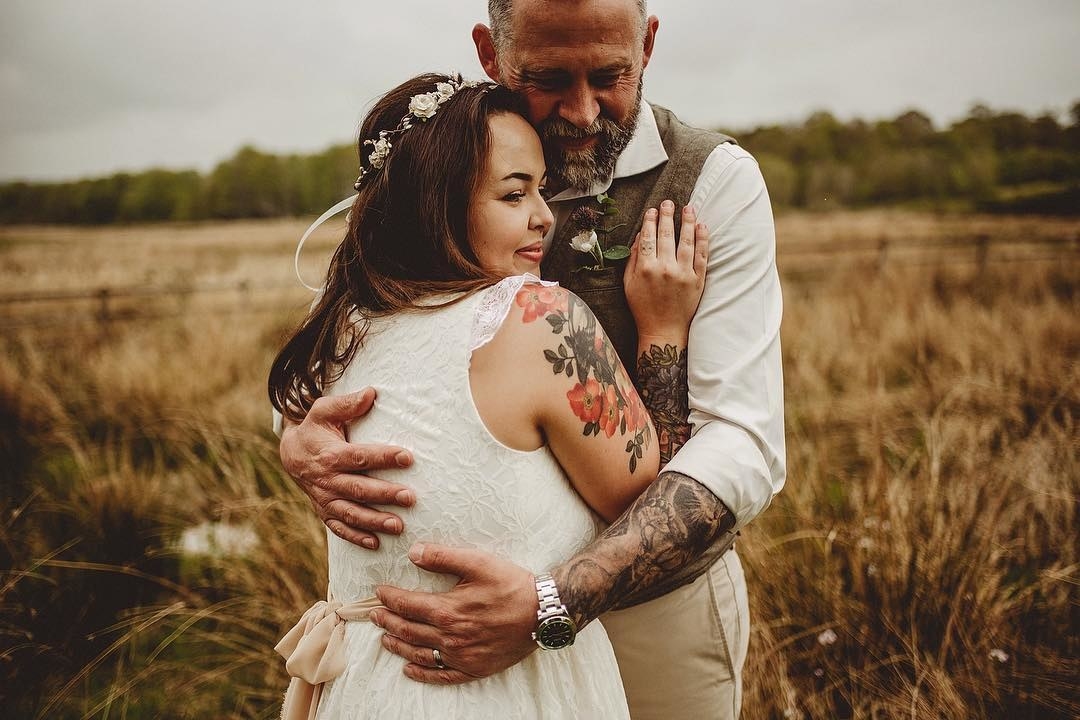 15.
Wedding essentials: something old, something new, something borrowed, something blue, and of course, a new tattoo.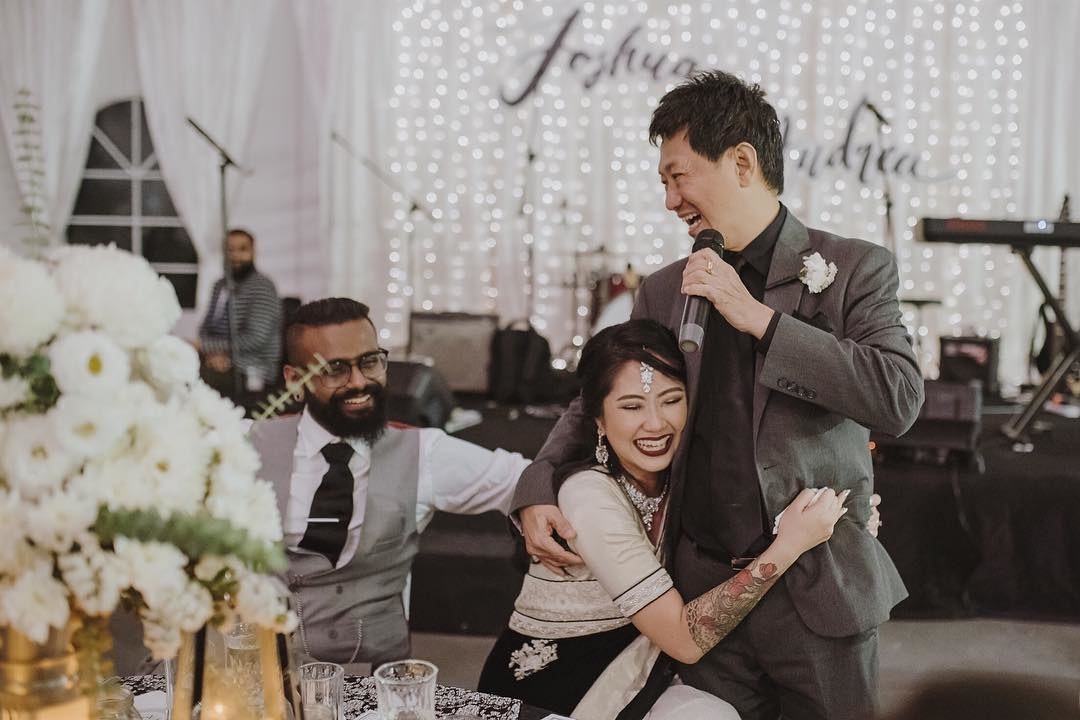 16.
Who needs a bouquet when you've already got flowers on your arm?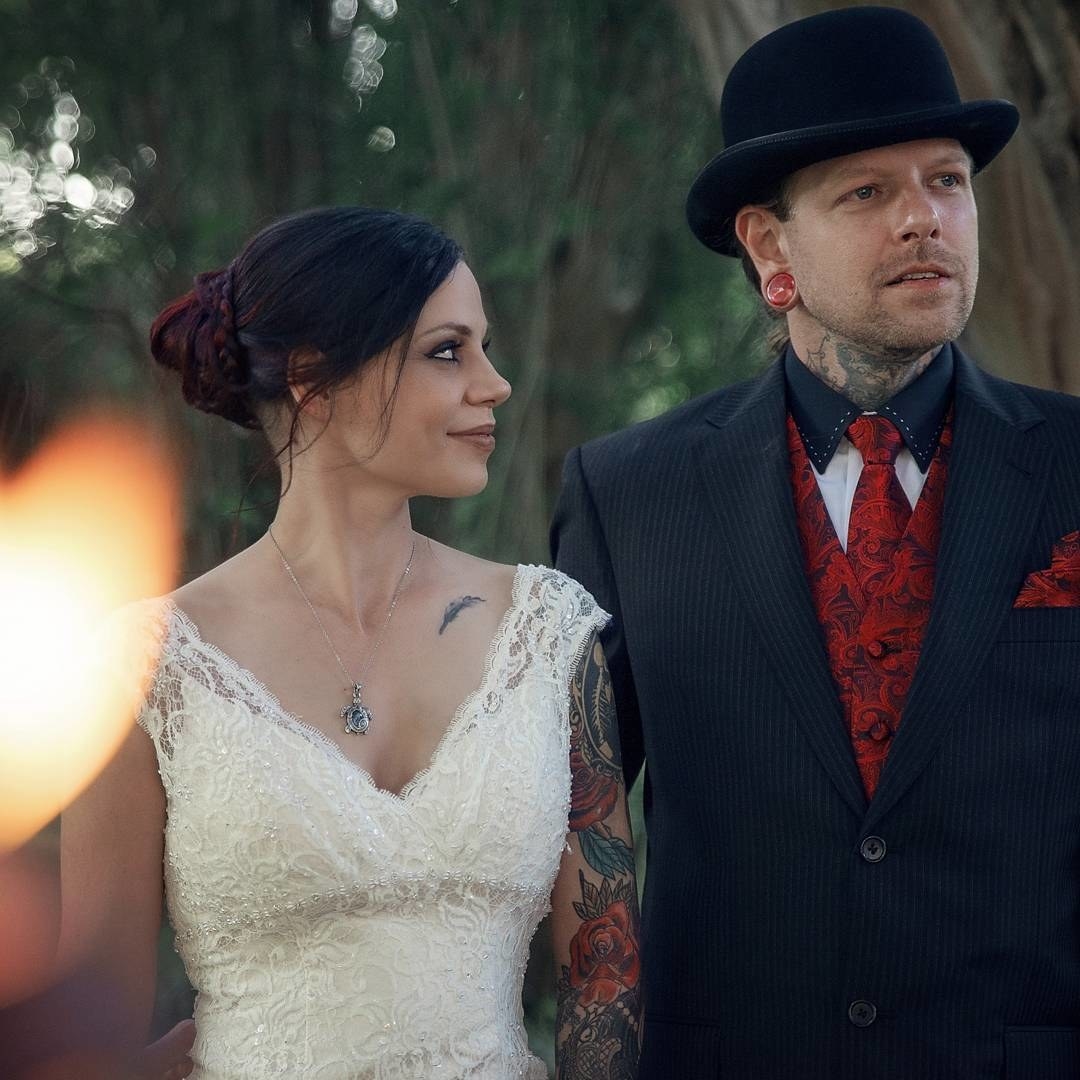 17.
Moral of the story, it's 2018 which means it's time to say I do to brides with tattoos.