This Website Wants To Make All NYC Restaurants Gluten-Free Friendly
Because quizzing the waiter as soon as you look at the menu sucks.
NOBREADNYC.com launched last week as a guide to gluten-free menu items at NYC restaurants.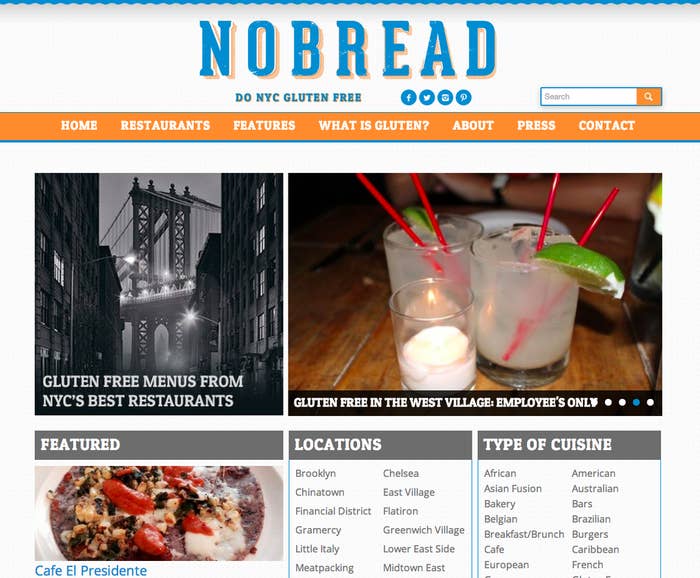 Right now, the site includes only 250 of the city's approximately 8,000 sit-down restaurants, and most, but not all, of them are on the $$$$ end of the spectrum. But NOBREAD's founder and CEO Nicole Cogan says she plans to add more affordable restaurants as she expands, hopefully at a pace of at least three per week.
For 150 of the restaurants she has listed so far, Cogan also makes suggestions for how regular items can be made gluten-free with the right substitutions. "That's me going into the restaurant, sitting down with the chef or a manager and going over item-by-item what's gluten-free," Cogan told BuzzFeed Life.
"Especially now that I've entered the world of not making paychecks, I've seen the importance of those fast casual restaurants," Cogan said.
The site is mobile-friendly, so you can browse the info from your phone at an actual restaurant.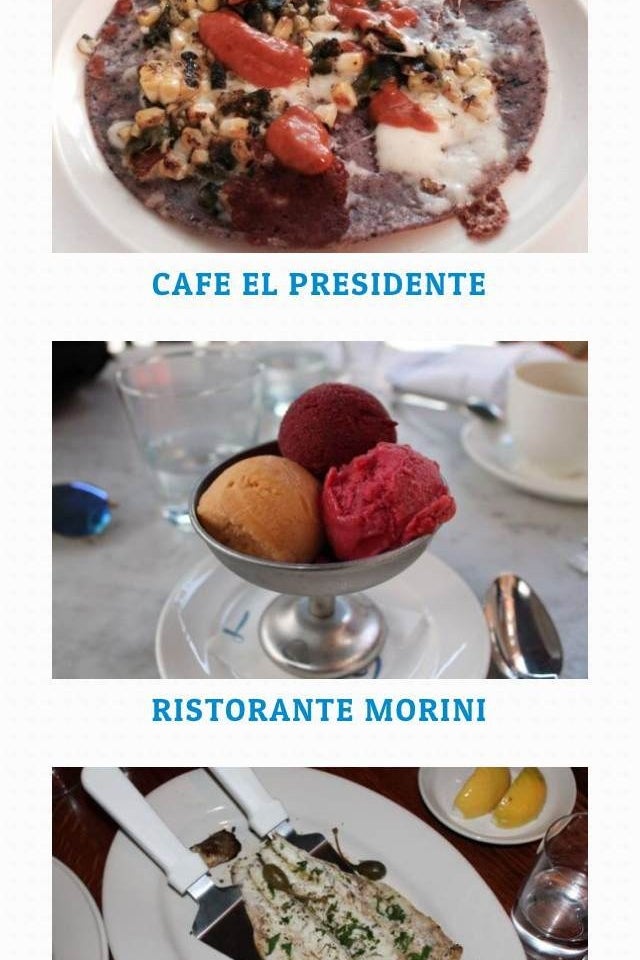 But again, NOBREAD doesn't have a very extensive database for now. Cogan says that as the site has grown, adding menus has gotten easier and faster.
"At first going to individual restaurants was tough and definitely taking a lot of my time," Cogan says. "I've started to partner with restaurant groups, which has been amazing because there are times where I can get up to 8 menus just in one meeting or one phone call." The chef community, she says, has also been enthusiastic about helping her make new contacts and grow the site's offerings.
There seems to be a hungry audience for NOBREAD's services — Cogan says the website's traffic has grown over 40% in the last month.
A former J.P. Morgan analyst, Cogan is currently funding the site herself and focusing on building a broader user base before looking toward advertisers or other sources of revenue.
A NOBREAD app is currently in the works. Also on the horizon: listings for Los Angeles, San Francisco and South Florida.
Gluten-Free Globetrotter also includes both gluten-free restaurants and restaurants that accommodate gluten-free diners. A previous version of this post said that it only included gluten-free restaurants.