This Guy Was So Drunk At The Weekend He Replied To His Own Text
Don't judge – we've all been there.
Marcus Gray, from Oxford, was out with his friends on Saturday night.
In the early hours, he sent a text to a friend. Then this apparently happened.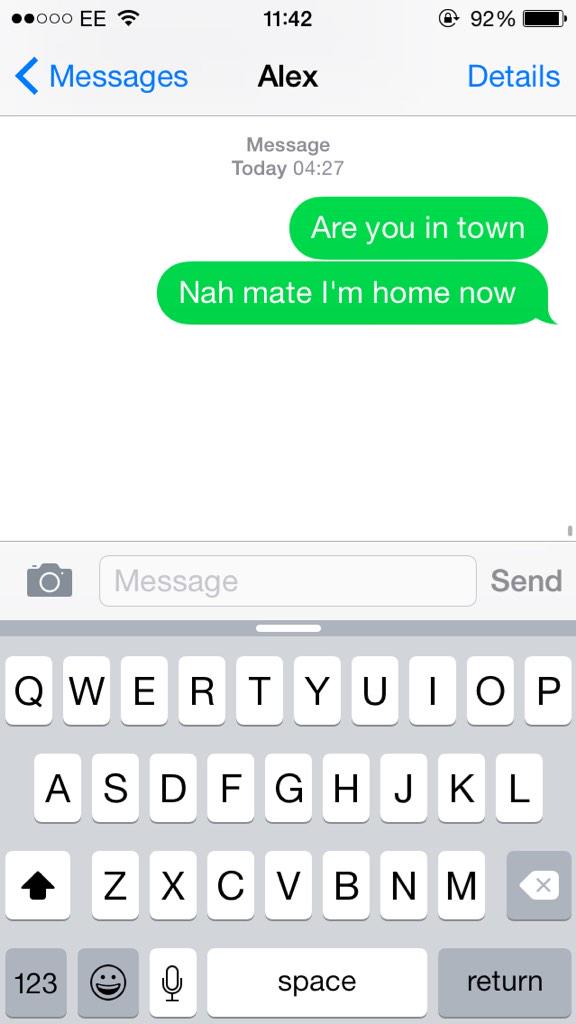 Yep, that's Marcus replying to his own question.
Marcus uploaded a screenshot of the text to Twitter, and it received more than 9,000 retweets and almost 18,000 favourites.
It was a couple of my friends' last night out in Oxford, so we were out for that purpose. Alex (the person I was texting) is leaving Oxford for Thailand this week, so I just wanted to see him in town.My friends are finding it hilarious. We all tend to get very drunk, and do weird stuff like that, but this is the first time it's gone viral.
I don't even think the tweet is particular funny, it just sums up British drinking culture.