HPA director Andrew Slack and group member Lisa Valdez first learned in 2008 that Warner Bros, which owns the rights to Harry Potter, was using chocolate that was not certified Fairtrade.
Because of this, it was possible that child slaves could have been used in the production of Harry Potter chocolate.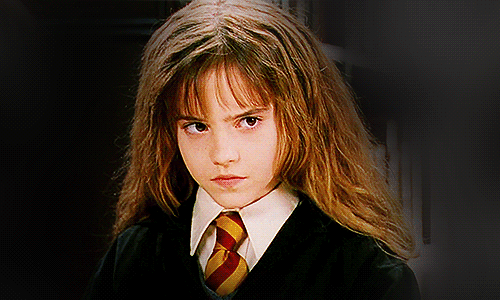 In 2010, the HPA launched a campaign entitled Not in Harry's Name to get Warner Bros to commit to sourcing 100% Fairtrade- or UTZ-certified cocoa for Harry Potter merchandise.
"If Harry Potter [as a franchise] were to be in alignment with the values of Harry Potter [himself], it could be a real symbolic and coherent victory," Andrew Slack told the Washington Post.
"[Harry Potter] represents righteousness, nobility, love, so much beauty and a place of safety that people go to, and moral authority. If the Harry Potter brand were to move to something like Fairtrade, it would be making a statement that not only is the Harry Potter brand a cut above the rest but that [other franchises] have to catch up to it."
The group also joined forces with anti-slavery organisation Walk Free and even produced its own ethically sound version of Harry Potter Chocolate Frogs to make its point.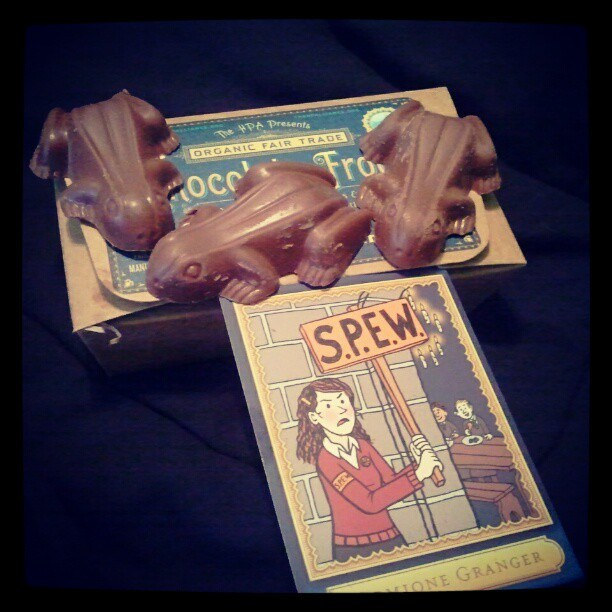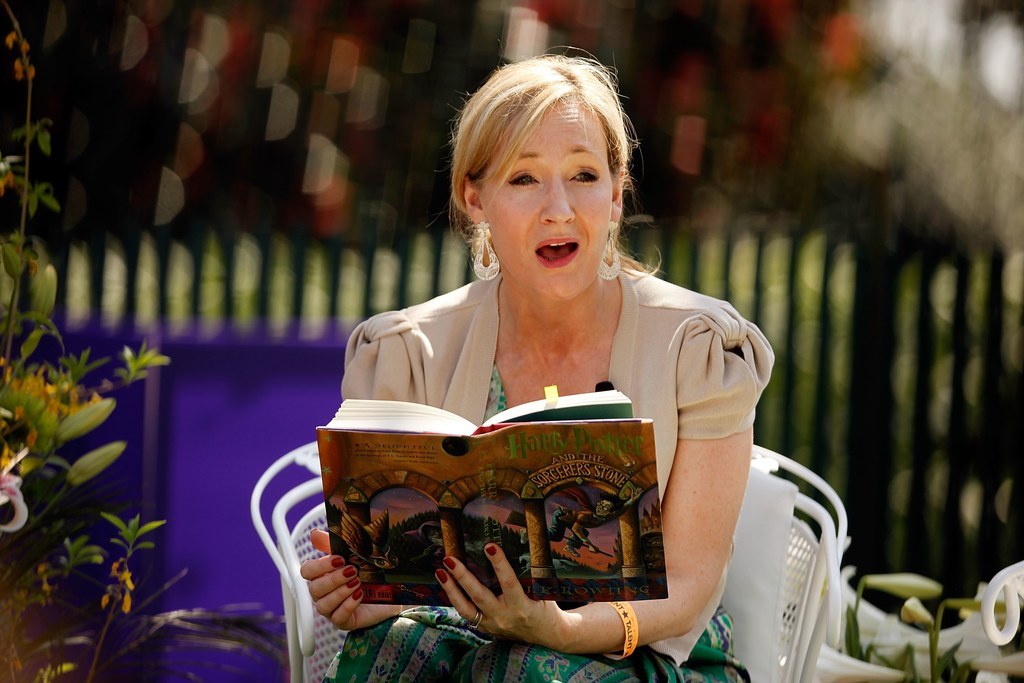 Then, in December, Warner Bros wrote to the HPA to say that, by the end of 2015, "all Harry Potter chocolate products sold at Warner Bros outlets and through our licensed partners will be 100% UTZ- or Fairtrade-certified".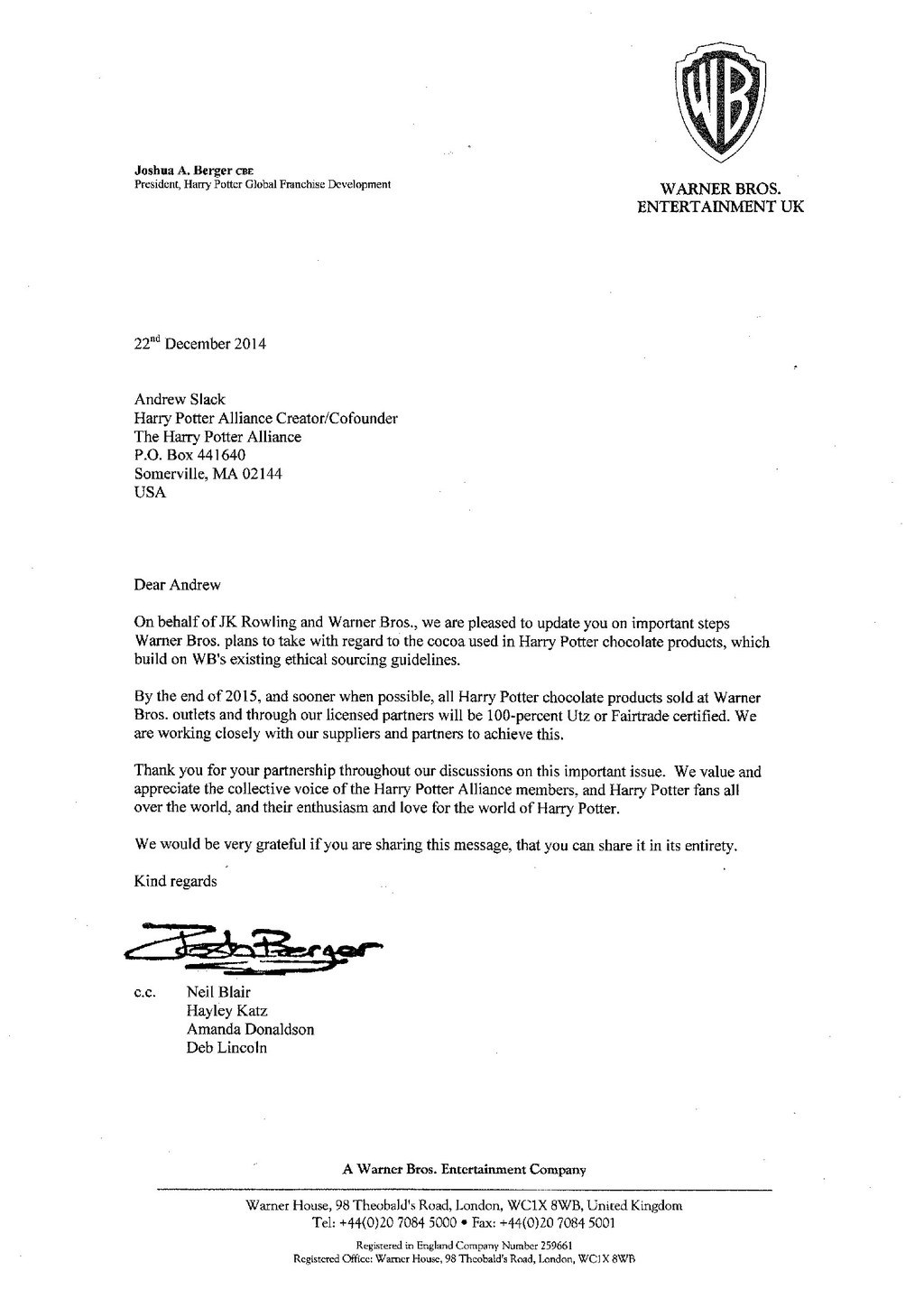 The letter reads:
On behalf of J.K. Rowling and Warner Bros., we are pleased to update you on important steps Warner Bros. plans to take with regard to the cocoa used in Harry Potter chocolate products, which build on WB's existing ethical sourcing guidelines.

By the end of 2015, and sooner when possible, all Harry Potter chocolate products sold at Warner Bros outlets and through our licensed partners will be 100 percent-Utz or Fairtrade certified. We are working closely with our suppliers and partners to achieve this.

Thank you for your partnership throughout our discussions on this important issue. We value and appreciate the collective voice of the Harry Potter Alliance members, and Harry Potter fans all over the world, and their enthusiasm and love for the world of Harry Potter.

We would be very grateful if you are sharing this message to share it in its entirety.
J.K. Rowling's publicist, Mark Hutchinson, told the Washington Post about the author's reaction to the victory:
I can confirm that J.K. Rowling is delighted that Warner Bros. and Universal are taking positive steps to source only certified cocoa for Harry Potter chocolate.
Proof, if it were still needed, that Harry Potter fans are the greatest in the world.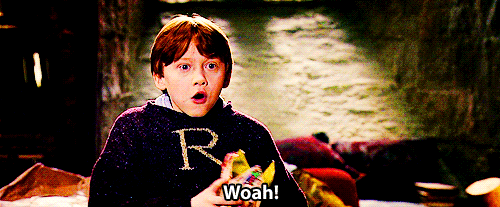 Warner Bros has confirmed to BuzzFeed News that the Harry Potter Studio Tour in Leavesden will be using Fairtrade-certified cocoa, saying:
The attached letter from Warner Bros to the Harry Potter Alliance clarifies the position and serves as our statement. For your background, the "all" means the UK too.