On Monday night, the Irish police service (An Garda Síochána) tweeted this warning to motorists about icy roads.
One cheeky Twitter user then replied with this question.
Whoever was running the Garda twitter account couldn't resist channeling some Vanilla Ice in response.
Surrey Police did something similar a few years ago.
Indeed, they went even further in their Ice-quoting.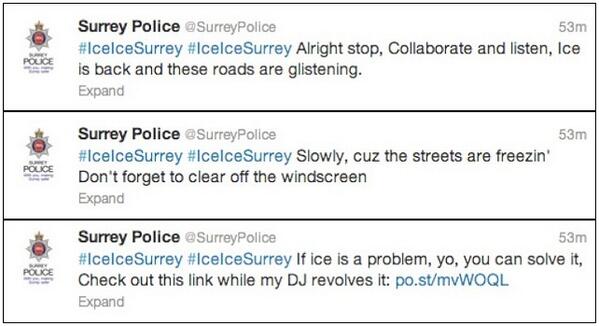 But still, nicely done, officer.