ICYMI: There was a massive storm in Sydney Wednesday morning, that brought with it a tornado warning.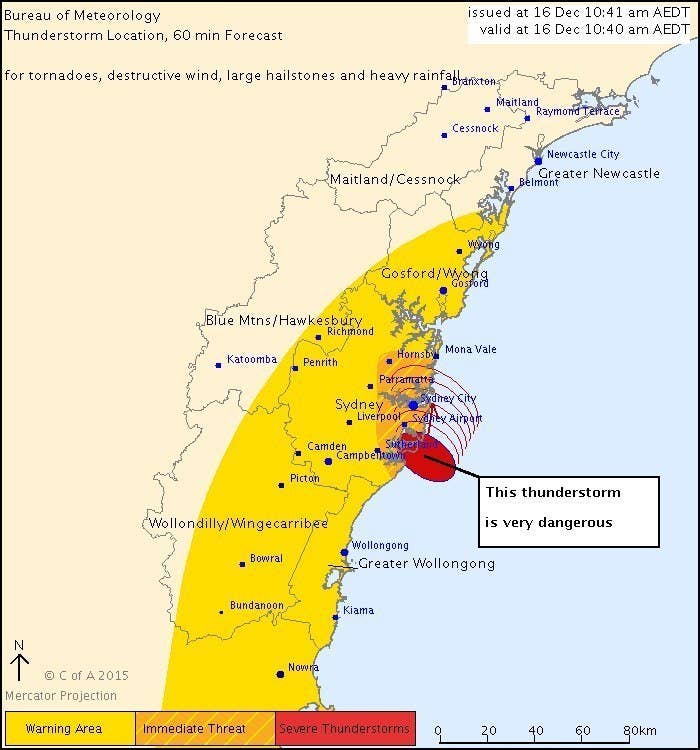 The storm rolled in just after 10.30am, from the south.
Large hailstones were recorded at Cronulla and Kurnell.
The skies over Bondi went dark as the storm moved up the coast.
While the view from across the harbour was just as eerie.
The pictures of the storm from the airport were just as crazy...
...as were the ones from the north.
As the storm cleared, the damage from the high winds and rain was clear.
Parts of the CBD experienced some minor flooding.