A delicate operation has taken place to help save Winston the python, after he swallowed a pair of kitchen tongs. The python's owner, Aaron Rouse told the ABC that Winston latched onto them while he was trying to feed him a rat.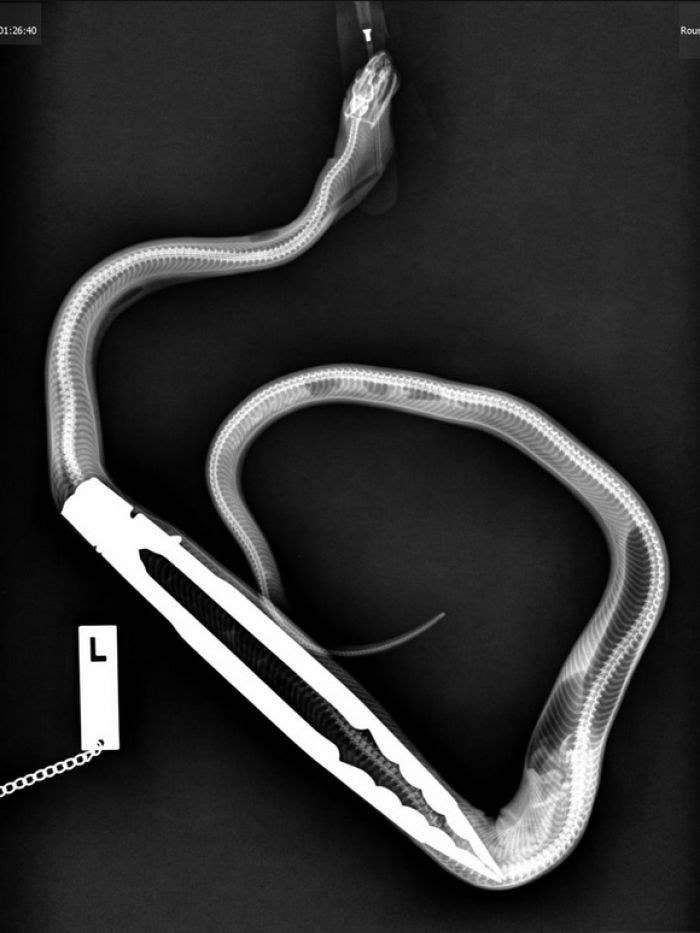 Concerned, Rouse contacted veterinary expert Dr Oliver Funnell from Adelaide University, who didn't fully appreciate the problem until he saw Winston in the flesh.
"You could basically see the shape of the tongs and there's a small clip that you slide forward to lock them and you could actually see the outline of that through the snake. You could even see the bumps on the end of the tongs", he told 891 ABC Adelaide.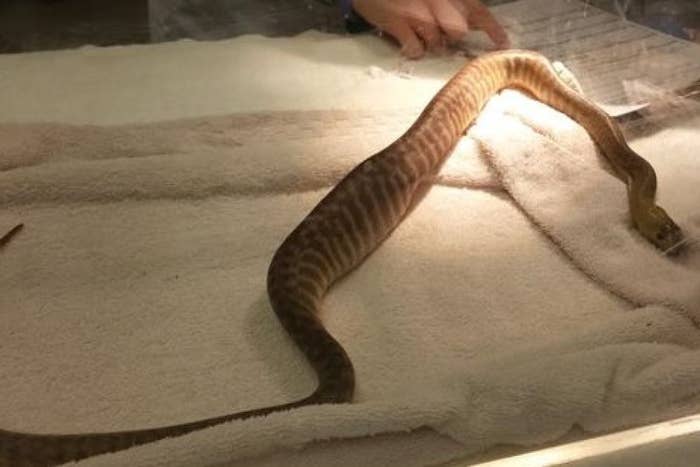 Dr Funnell made the decision to perform surgery on Winston rather than an endoscopy, which had risks of damaging organs. The surgery was a success and Winston is now said to be recovering.