Hugh Jackman And Dafne Keen Accepting Their MTV Award Together Is Too Adorable
Name a more iconic duo... I'll wait.
Hugh Jackman and child actress Dafne Keen have just taken out the MTV Movie & TV Awards - Best Duo, for their roles in the 2017 blockbuster Logan.
On stage, the two unleashed their inner Wolverine for the crowds...
... but not before Keen pulled up Jackman on hogging the microphone. "You do 17 years (as Wolverine), I don't speak for half of the movie, and you get to say the thank yous? OK, no."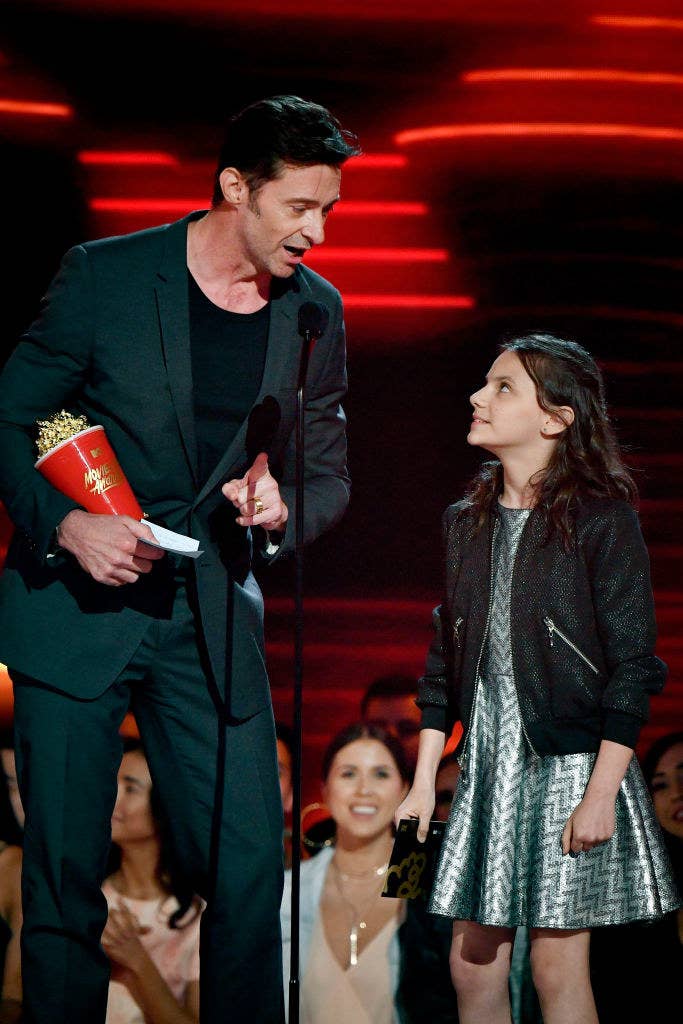 Jackman later posted a touching tribute to his co-star on Twitter.