Monday night's episode of Australian Survivor saw two competitors, 27-year-old adventurer Locky and former special ops commander Mark, paired off to compete against each other.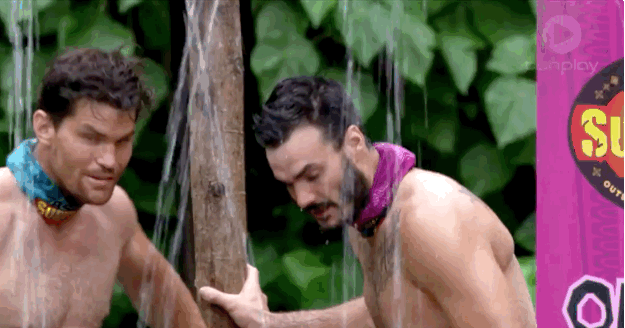 The challenge was straightforward: one member from each tribe (Asaga and Samatu) had to go down a slip-and-slide and grab the ball at the end of the track. The first contestant to grab hold of the ball and bring it to their team's square would win a point.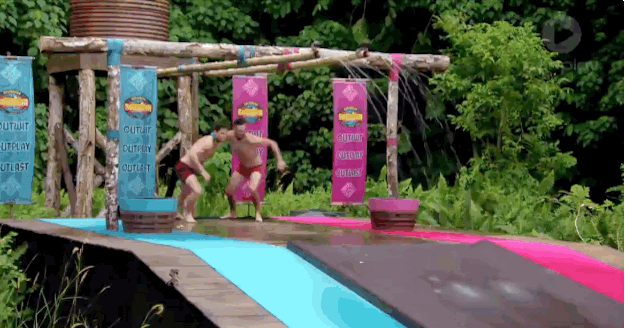 But halfway down the slip-and-slide Locky lost his jocks thanks to Mark, and bared all.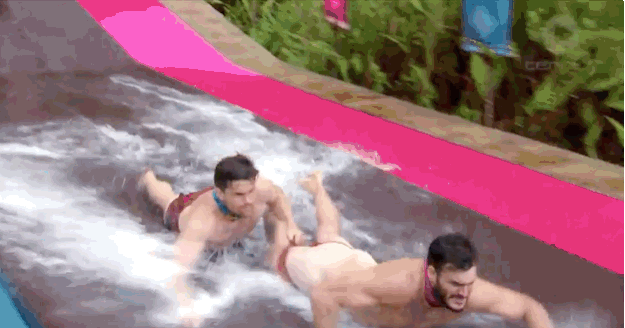 Like the trooper he is, Locky didn't let a few more balls get in his way, completing the challenge and winning the point for Samatu.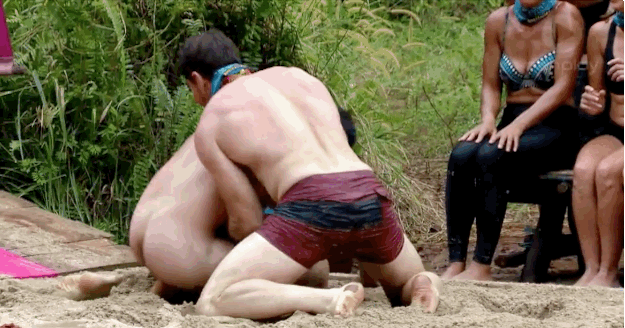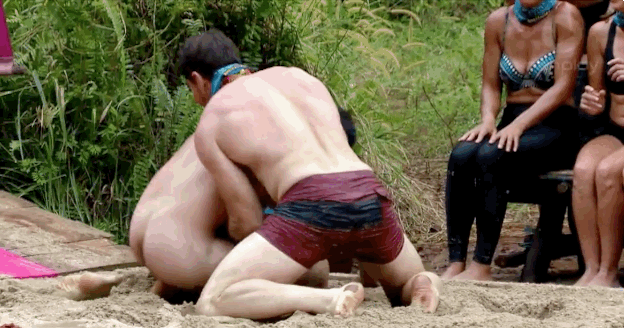 And people were clearly living for it.
Same Jonathan, same.