This Kangaroo Was Caught On Camera Casually Taking A Swim In A Backyard Pool
Another example of Aussie animals that DGAF.
This is the moment a kangaroo jumped the backyard fence of a north Melbourne property and decided to take a dip.
The security camera captures the roo diving in shortly after 5am. Eltham North resident Amy Garraway told BuzzFeed News that the kangaroo was in the pool for about 45 minutes in total. "As you can see he wasn't pushed, he physically jumped in".
Amy says that it took her parents three attempts to get the kangaroo out of the pool but they eventually did by grabbing onto his arms.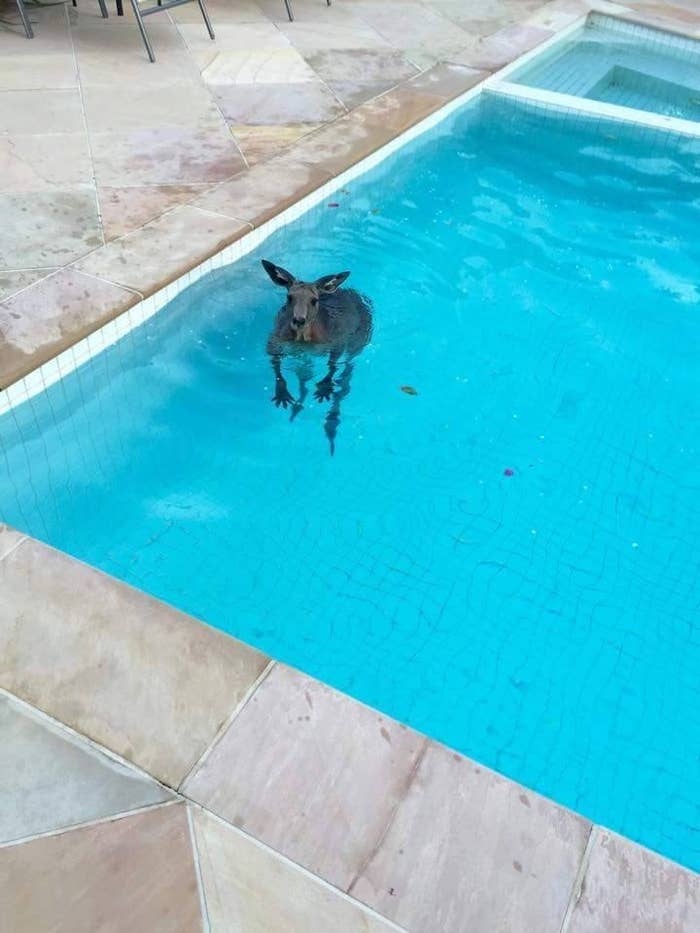 "It was a pretty warm morning so he probably just wanted to cool off", Amy says. "I just don't think he realised how deep the pool was".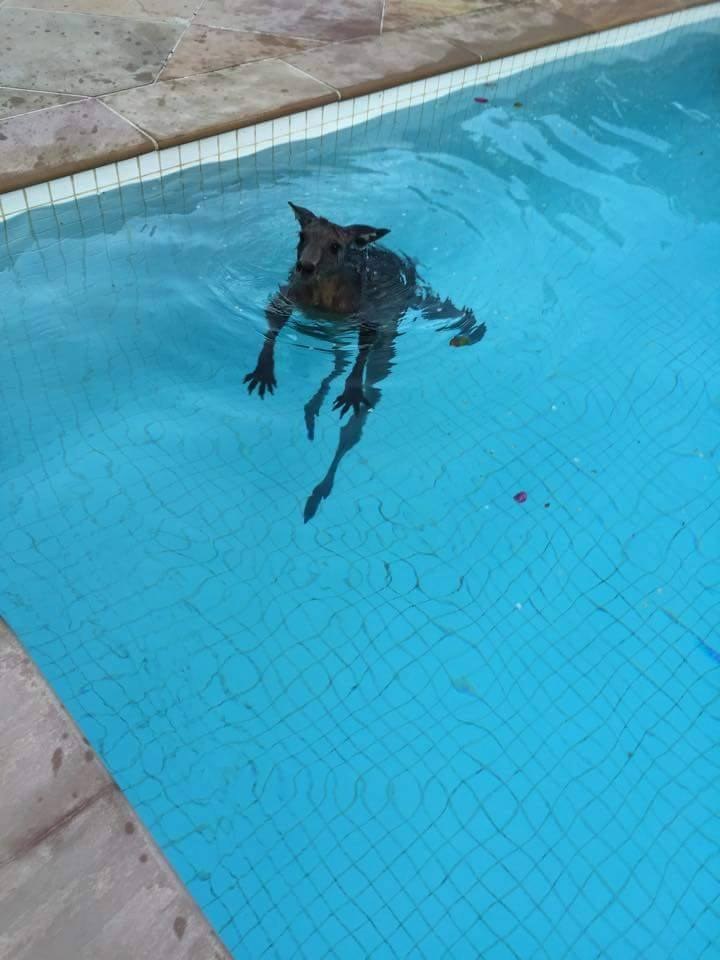 Once finally out, the kangaroo hung around for about 3 hours. Amy says you could see he was physically exhausted from the ordeal.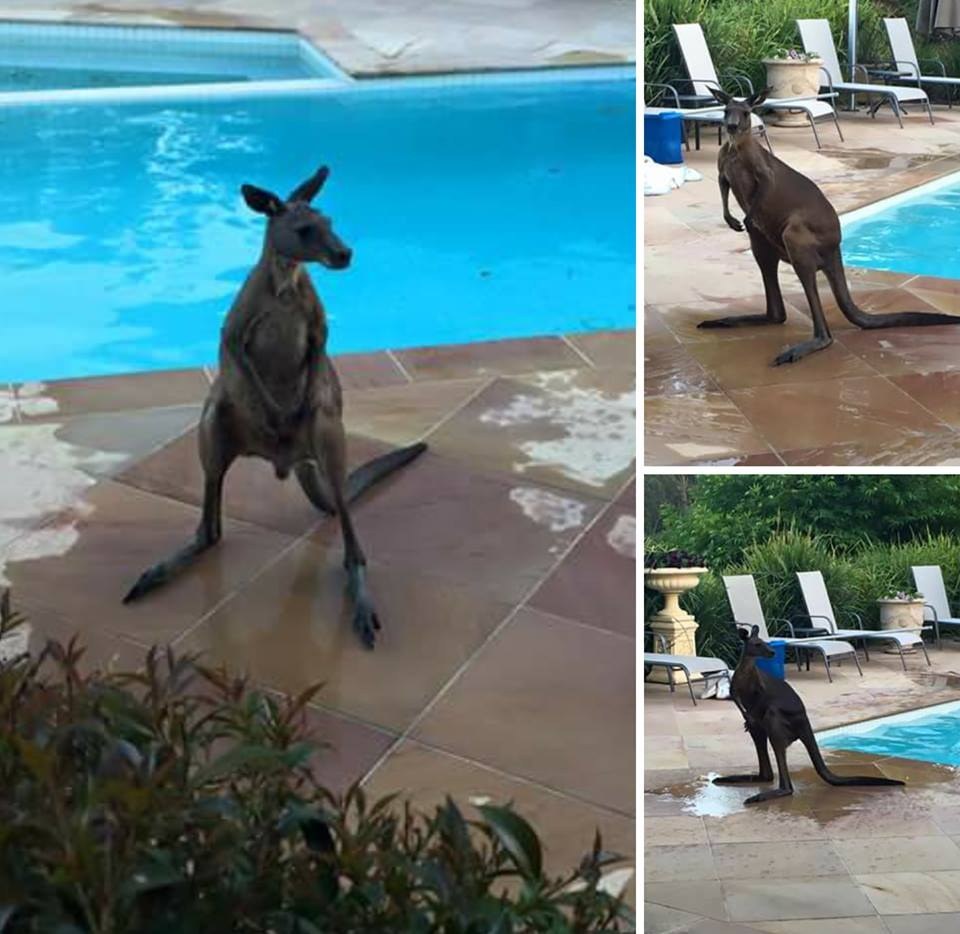 Let's be real, it's just another typical day Down Under. ;)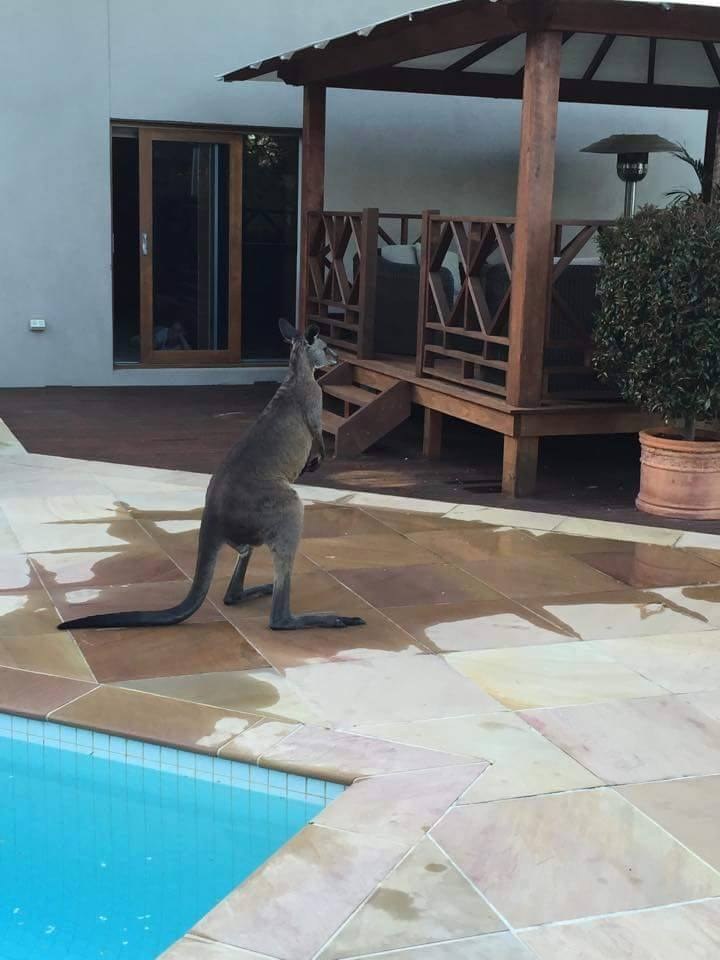 Want more proof that Australia is the craziest place on earth? Sign up for BuzzFeed's "Meanwhile in Australia" newsletter!
Like BuzzFeedOz on Facebook.