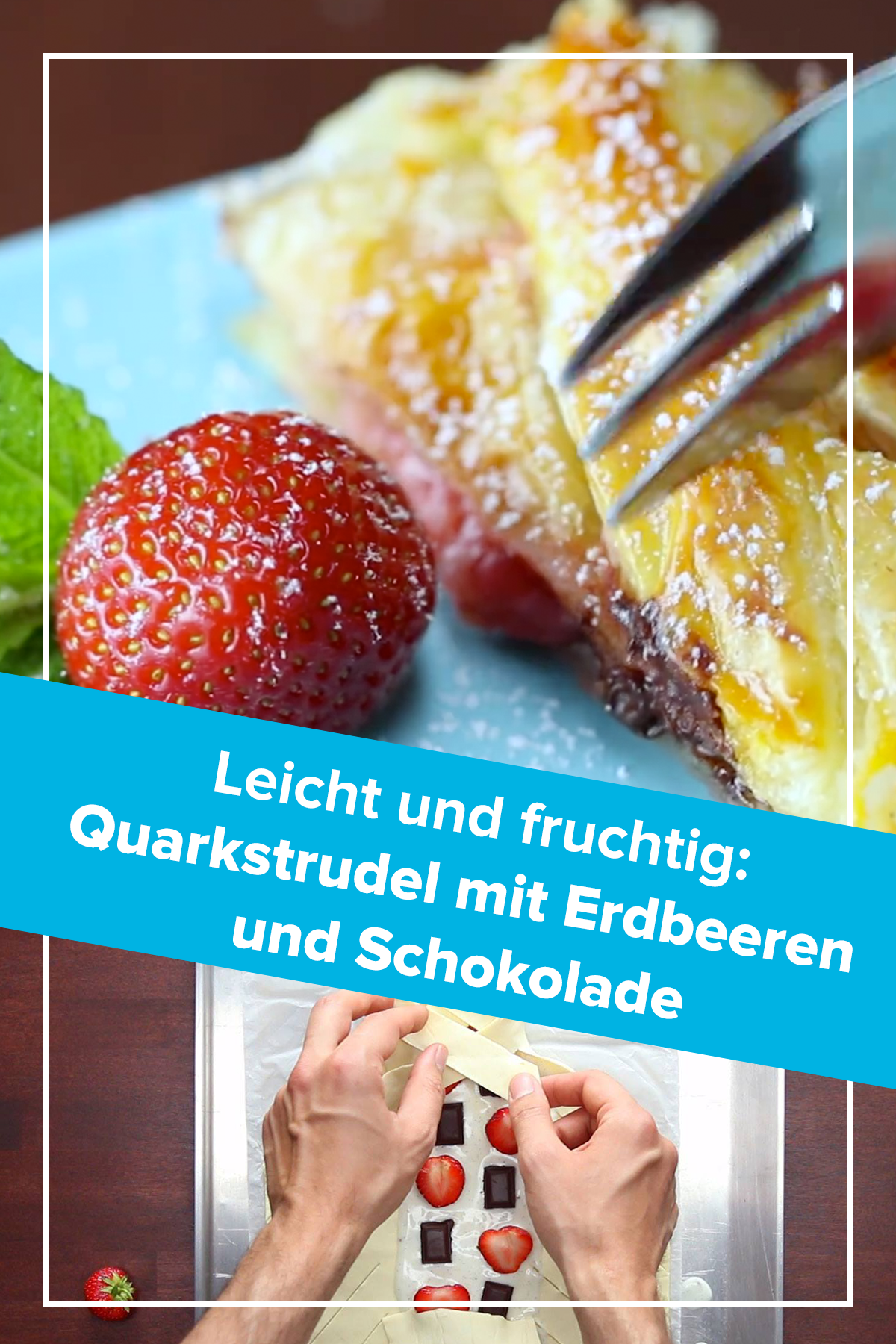 ZUTATEN
1 Fertig-Blätterteig
150g Quark
50g Zucker
Mark einer Vanilleschote
Schale einer Zitrone
150g Erdbeeren
100g dunkle Schokolade
1 Ei
ZUBEREITUNG
1. Ofen auf 220°C vorheizen
2. Quark, Zucker, Vanille und Zitronenschale in einer Rührschüssel mischen.
3. Blätterteig ausrollen und die Quarkfüllung in der Mitte als Rechteck von etwa 10cm auf 30cm auftragen.
4. Erdbeeren halbieren und abwechselnd mit Schokoladenstücken auf die Quarkfüllung legen.
5. Blätterteig entlang der beiden langen Seiten des Quark-Rechtecks mit diagonalen Linien im Abstand von drei Zentimetern einschneiden. Eckstücke entfernen.
6. Ober- und Unterseite nach innen klappen, dann abwechselnd die Streifen links und rechts nach innen falten.
7. Strudel mit Eigelb bestreichen.
8. In den Ofen bei 220°C, für 25 Minuten oder bis die gewünschte goldbraune Farbe erreicht ist.
9. Mit Puderzucker bestreuen und (optional) mit Vanilleeis servieren.
Du willst mehr Rezepte? Das Tasty-Kochbuch gibt es jetzt auch auf Deutsch. Hol es dir hier!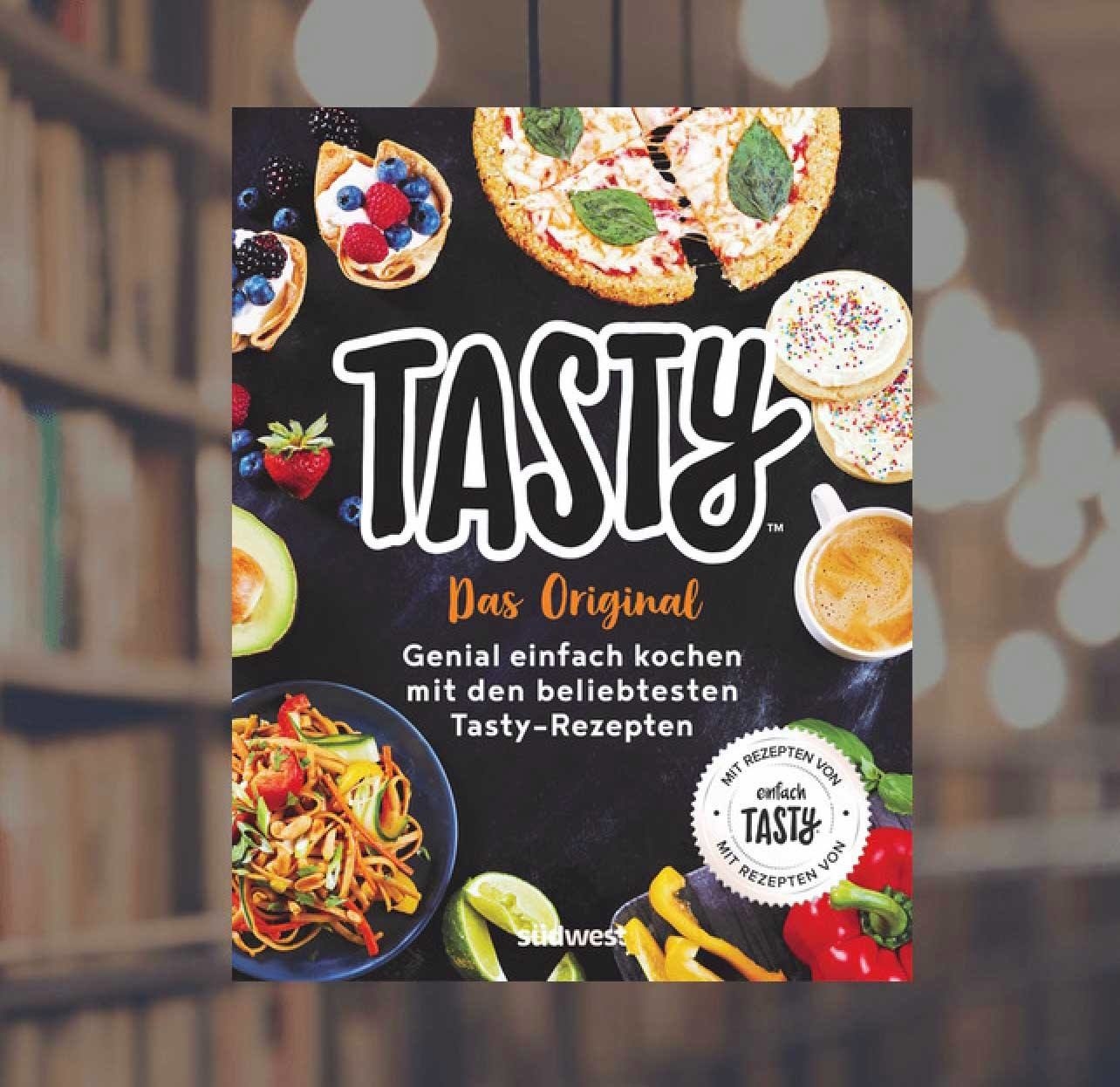 Looks like there are no comments yet.
Be the first to comment!