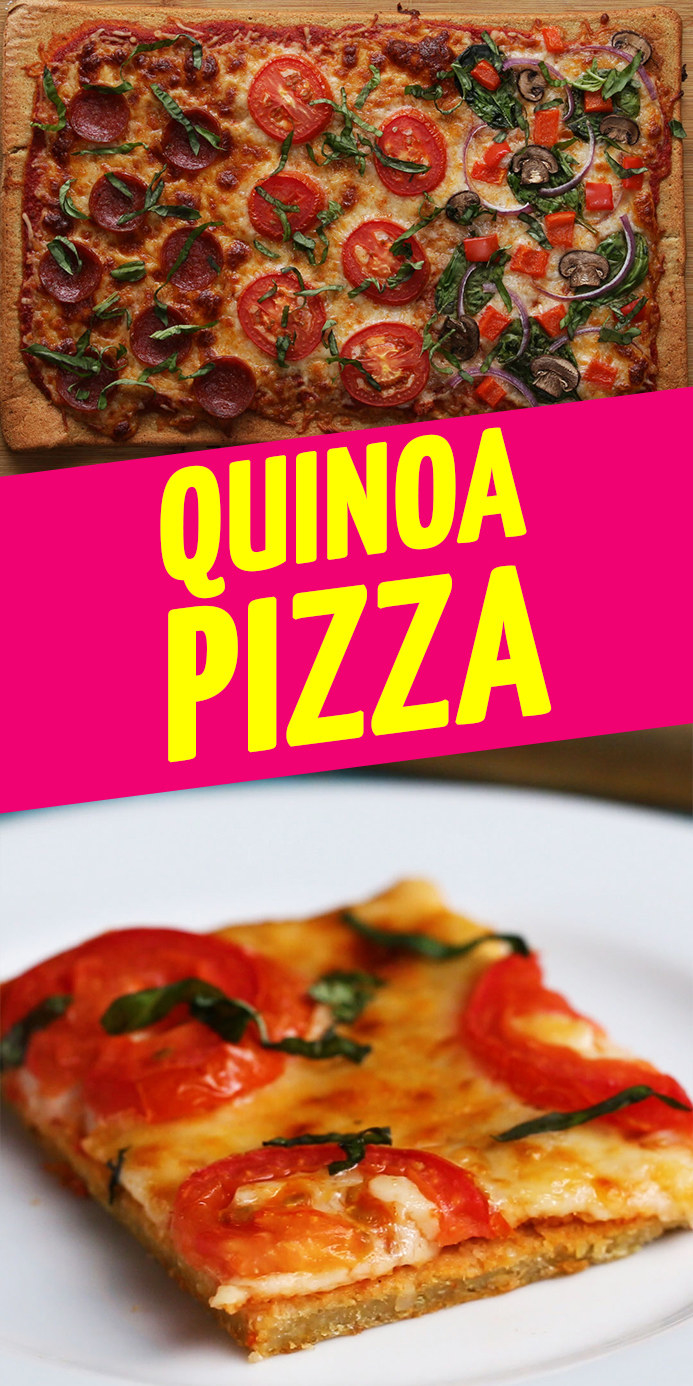 ZUBEREITUNG
1. Quinoa in eine mittelgroße Schüssel geben. So viel Wasser hinzufügen, dass die Quinoa bedeckt ist, etwa 360 ml.
2. Mit Frischhaltefolie abdecken und bei Zimmertemperatur wenigstens 8 Stunden oder über Nacht einweichen lassen.
3. Backofen auf 220 °C vorheizen. Ein Backblech mit Backpapier auslegen und mit Antihaft-Kochspray leicht einfetten.
4. Quinoa abgießen und abspülen.
5. Quinoa, 240 ml vom Wasser, Backpulver, Knoblauchpulver, Salz und Parmesankäse in eine Küchenmaschine geben. Etwa 2 Minuten pürieren, oder bis sich ein glatter Teig bildet.
6. Den Teig auf das Backblech gießen, mit einem Spachtel gleichmäßig verteilen.
7. Den Teig 15 Minuten backen. Den Teig wenden, das Backpapier entfernen und weitere 10 Minuten backen, oder bis er goldbraun ist.
8. Den Teig mit der Pizzasauce und Mozzarellakäse belegen, dann deine Lieblingsbeläge hinzufügen.
9. Die Pizza wieder in den Ofen schieben und weitere 5-10 Minuten backen, oder bis der Käse Blasen wirft und leicht braun ist.
10. Die Pizza in Vierecke schneiden und servieren.
11. Guten Appetit!
Inspiriert von:
http://www.cookinglight.com/food/recipe-finder/how-to-make-quinoa-pizza-crust
Du willst mehr Rezepte? Die findest du im Ultimativ Tasty-Kochbuch. Hol es dir hier!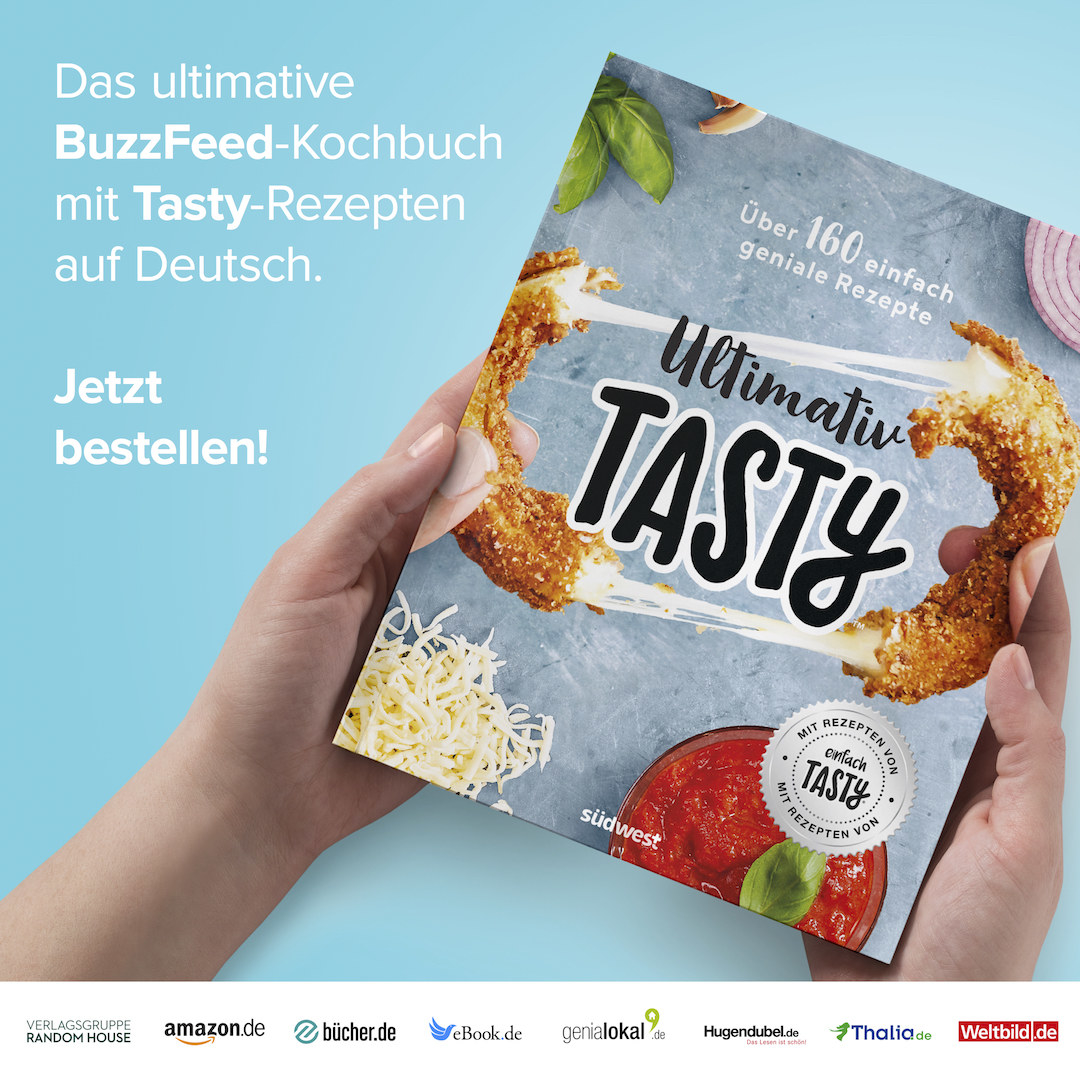 Looks like there are no comments yet.
Be the first to comment!