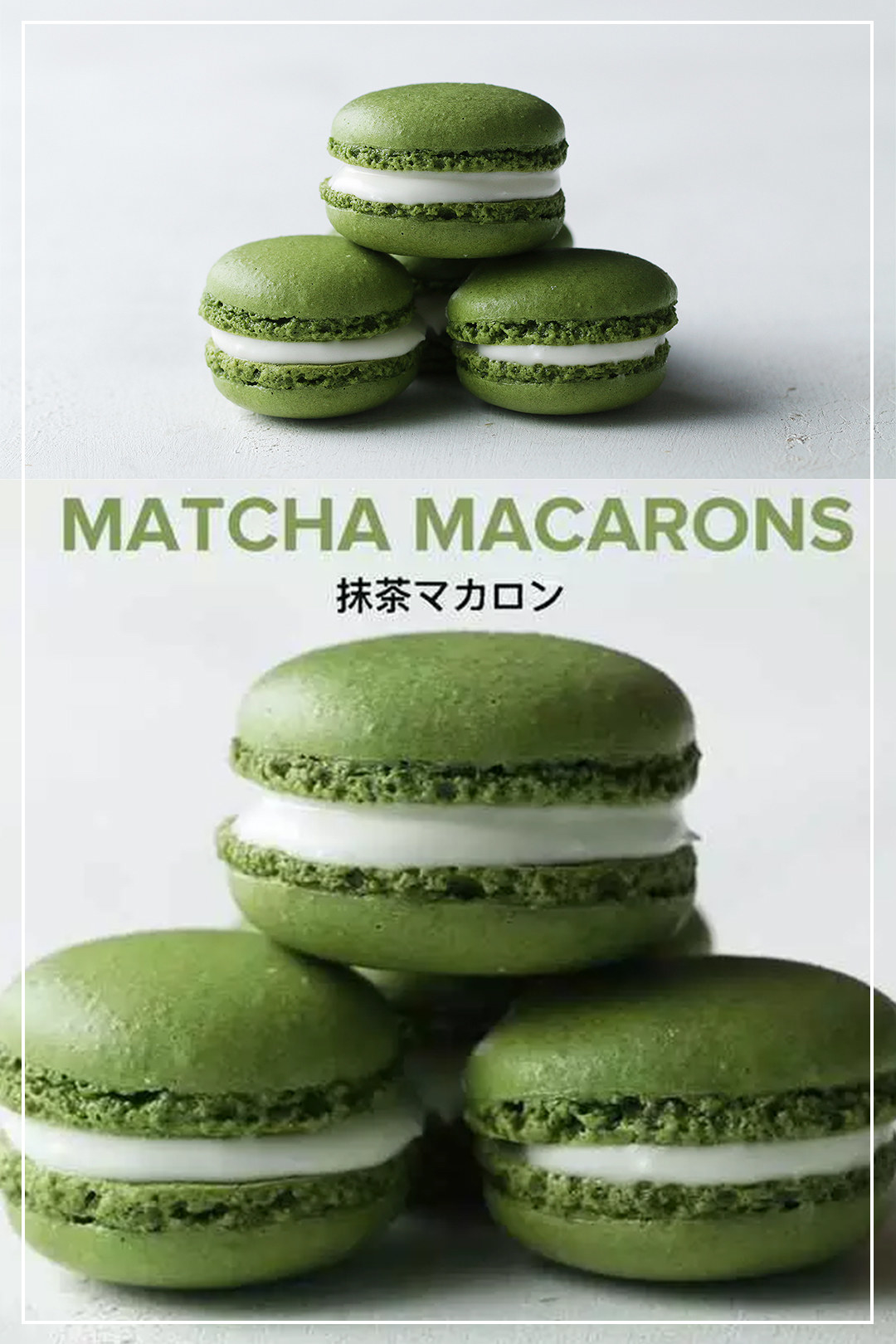 Zutaten
9 Portionen
Macaron
1 Eiweiß
30 g Zucker
30 g Mandelmehl
40 g Puderzucker
1 g Matcha
Füllung
50 g Frischkäse, Raumtemperatur
70 g Puderzucker
1 TL Milch
Zubereitung:
1. Ofen auf 180°C vorheizen.
2. Schlage in einer mittelgroßen Schüssel das Eiweiß mit einem Handrührgerät auf mittlerer Geschwindigkeit schaumig. Füge die Hälfte des Zuckers hinzu und schlage das Eiweiß weiter auf hoher Stufe, bis es steif wird. Wiederhole den Vorgang mit der zweiten Hälfte des Zuckers und schlage das Eiweiß so lange weiter, bis der Eischaum glänzt und luftig ist.
3. Gib das Mandelmehl, den Puderzucker und Matcha durch ein feines Sieb in die Schüssel mit dem Eiweiß. Entferne alle größeren Stücke, die im Sieb zurückbleiben. Unterheben, bis alles vermengt ist.
4. Befülle einen Spritzbeutel mit der Macaronmischung und spritze damit 4 cm große Kleckse auf ein mit Backpapier ausgelegtes Backblech. Die Kekse ruhen lassen, bis sie sich nicht mehr nass anfühlen und sich eine Haut gebildet hat (kann bis zu einer Stunde dauern).
5. Während der Teig ruht, rühre für die Füllung Frischkäse, Puderzucker und Milch in einer Schüssel glatt. In einen Spritzbeutel geben und bis zum Füllen beiseite legen.
6. Wenn sich die Kekse trocken anfühlen, bei 150°C 15 Minuten lang backen.
7. Vor dem Befüllen 10 Minuten ruhen lassen oder bis sie kalt sind. Spritze die Frischkäsemischung auf eine Macaron-Hälfte und setze eine weitere wie ein Sandwich oben drauf.
8. Guten Appetit!
Dieser Artikel erschien zuerst auf Englisch.
Looks like there are no comments yet.
Be the first to comment!