Süßkartoffel ist mit BBQ-Hühnchen-Füllung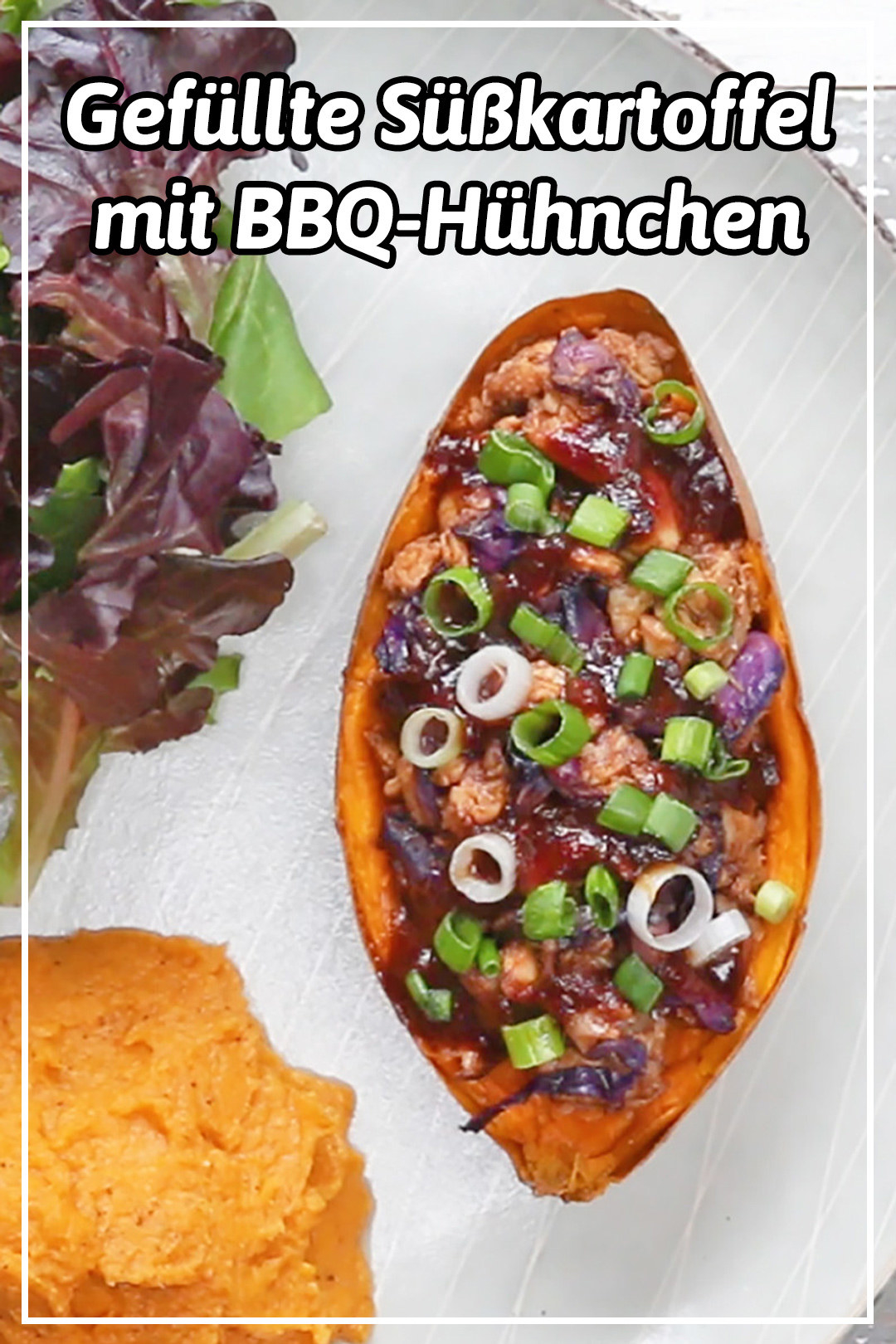 Zutaten:
Für 2 Portionen
1 große Süßkartoffel
1 Esslöffel Olivenöl
1 Prise Salz
1 Grillhähnchenbrust
1 Tasse geschnittener Rotkohl (100 g)
⅓ Tasse Barbecuesauce sowie noch etwas Sauce zum Anrichten (85 g)
2 Esslöffel fein geschnittene Frühlingszwiebel
Zubereitung:
1. Den Backofen auf 220 °C vorheizen. Ein kleines Backblech mit Backpapier auslegen.
2. Bei dem Grillhähnchen auf einer Seite die Brust mit einem scharfen Messer auslösen. Wenn das Hähnchen sehr klein ist, Brust auf beiden Seiten auslösen. Die Hähnchenbrust in sehr feine Stücke schneiden und beiseitestellen.
3. Mit einer Gabel die Süßkartoffel rundum einstechen. Die Süßkartoffel auf das vorbereitete Backblech legen.
4. Die Süßkartoffel 40 bis 50 Minuten lang backen, bis sie sich mit einem Messer oder einem Spieß bzw. Stäbchen leicht einstechen lässt.
5. Den Rotkohl bei mittlerer Hitze in eine mittelgroße Bratpfanne geben. Die Barbecuesauce zugeben und den Kohl ca. 3 Minuten lang dünsten bis er weich zu werden beginnt.
6. Das klein geschnittene Hähnchenfleisch zugeben und unterheben. Die Pfanne von der Kochstelle nehmen.
7. Die Süßkartoffel längs teilen, sobald sie genügend abgekühlt ist. Dann die Kartoffelhälften mit einem Löffel bis auf einen Rand von etwa 6 mm aushöhlen.
8. Die Hähnchen-Kohl-Füllung in die ausgehöhlten Süßkartoffelhälften geben, mit Barbecuesauce beträufeln und zum Schluss die fein geschnittene Frühlingszwiebel darüberstreuen.
9. Guten Appetit!
Du willst mehr Rezepte? Das Tasty-Kochbuch gibt es jetzt auch auf Deutsch. Hol es dir hier!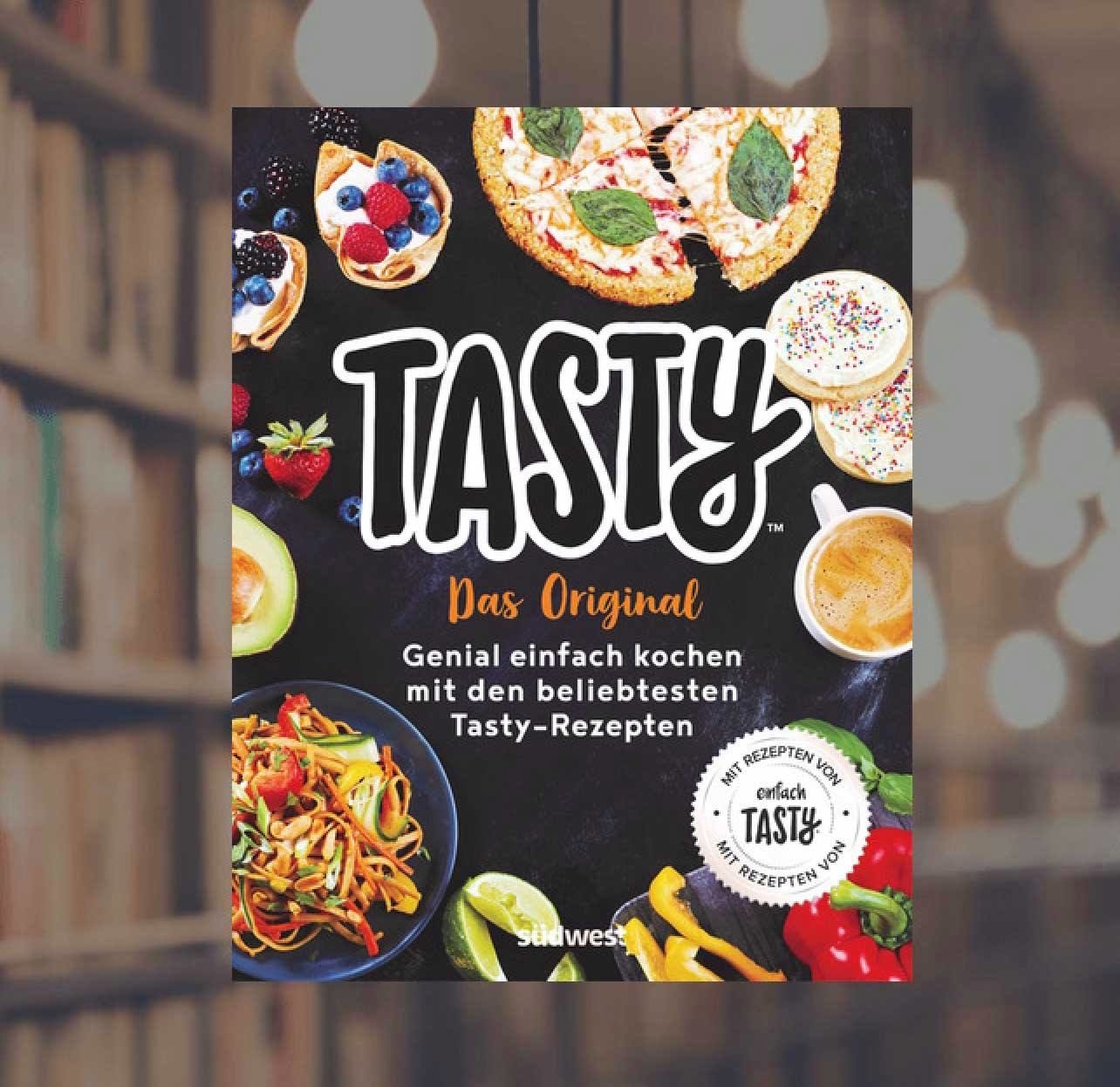 Dieser Artikel erschien zuerst auf Englisch.
Looks like there are no comments yet.
Be the first to comment!