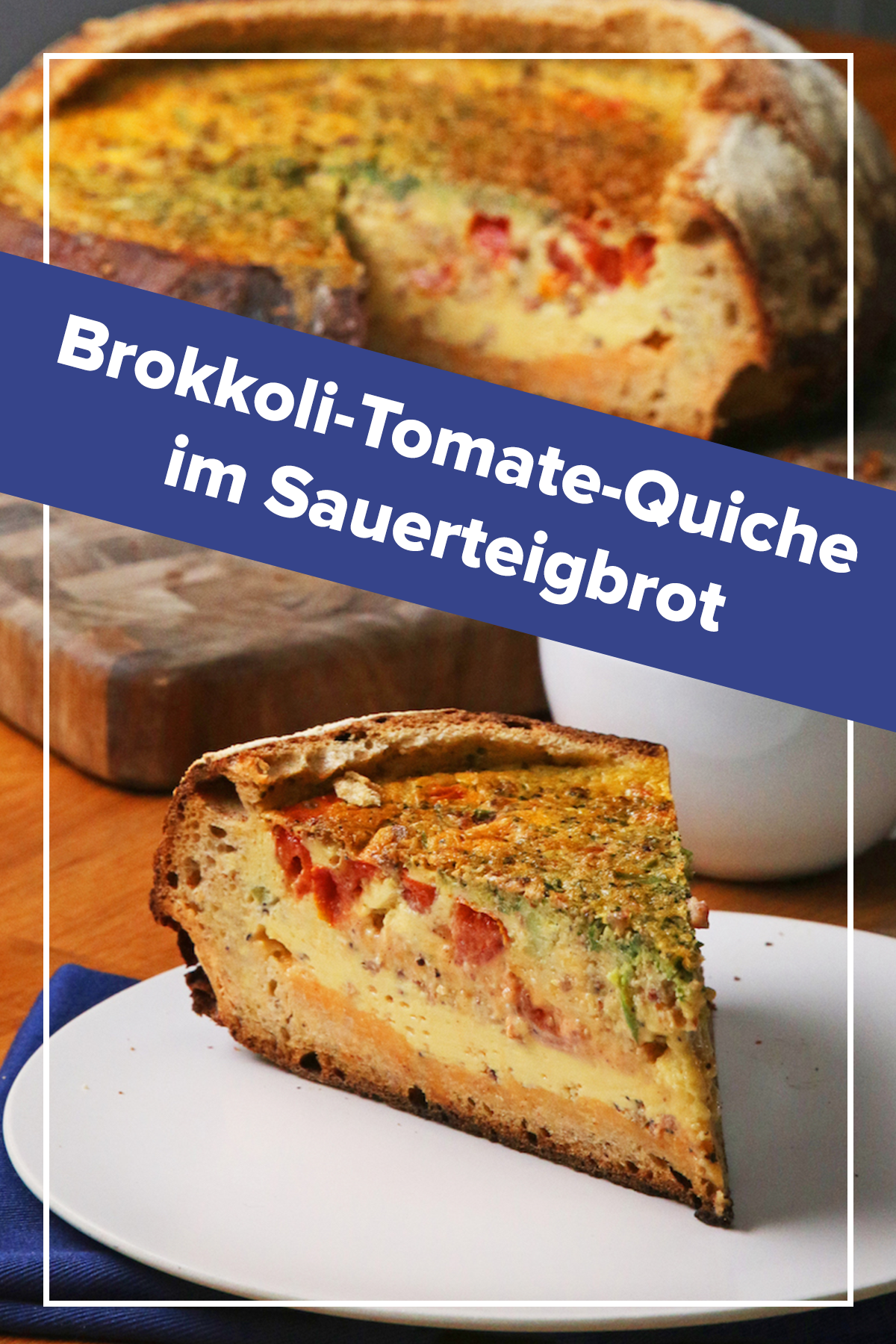 ZUTATEN
für 8 Portionen
1 großer Laib Sauerteigbrot
10 Scheiben Cheddar
18 große Eier
2 Teelöffel Salz
2 Teelöffel Pfeffer
225 g Bacon, gehackt
100 g geriebene Käsemischung
150 g Brokkoli, gehackt, gekocht
1 Esslöffel frische Frühlingszwiebeln, in Scheiben
480 ml Konditorsahne
200 g Kirschtomaten, halbiert
gemischter Blattsalat, zum Servieren
ZUBEREITUNG
1. Den Backofen auf 180 °C vorheizen. Ein Backblech mit Aluminiumfolie auskleiden und über die Folie ein Blatt Backpapier legen.
2. Eine 1 cm dicke Schicht von dem Sauerteigbrot abschneiden. Das Brot am Rand einschneiden, dann mit den Fingern die Mitte herausnehmen und für später beiseitelegen.
3. Die Brotschüssel innen mit den Cheddarscheiben auskleiden.
4. Die Schüssel auf das Backblech stellen und außen mit dem Backpapier und der Folie umwickeln.
5. 8 Minuten oder bis der Käse geschmolzen ist backen.
6. Die Eier, das Salz, den Pfeffer, den Bacon, die geriebene Käsemischung, den Brokkoli, die Frühlingszwiebeln und die Sahne in einer großen Schüssel vermengen. Zu einer glatten Mischung verquirlen, dann die Kirschtomaten hinzufügen.
7. Die Eiermischung in die Brotschüssel gießen, dabei oben 1 cm Platz lassen. Die Brotschüssel mit Folie bedecken.
8. 1 Stunde und 40 Minuten lang oder bis die Mitte der Quiche fest ist backen.
9. Vor dem Anschneiden mindestens 30 Minuten lang abkühlen lassen. Mit gemischtem Blattsalat servieren.
10. Guten Appetit!
Du willst mehr Rezepte? Das Tasty-Kochbuch gibt es jetzt auch auf Deutsch. Hol es dir hier!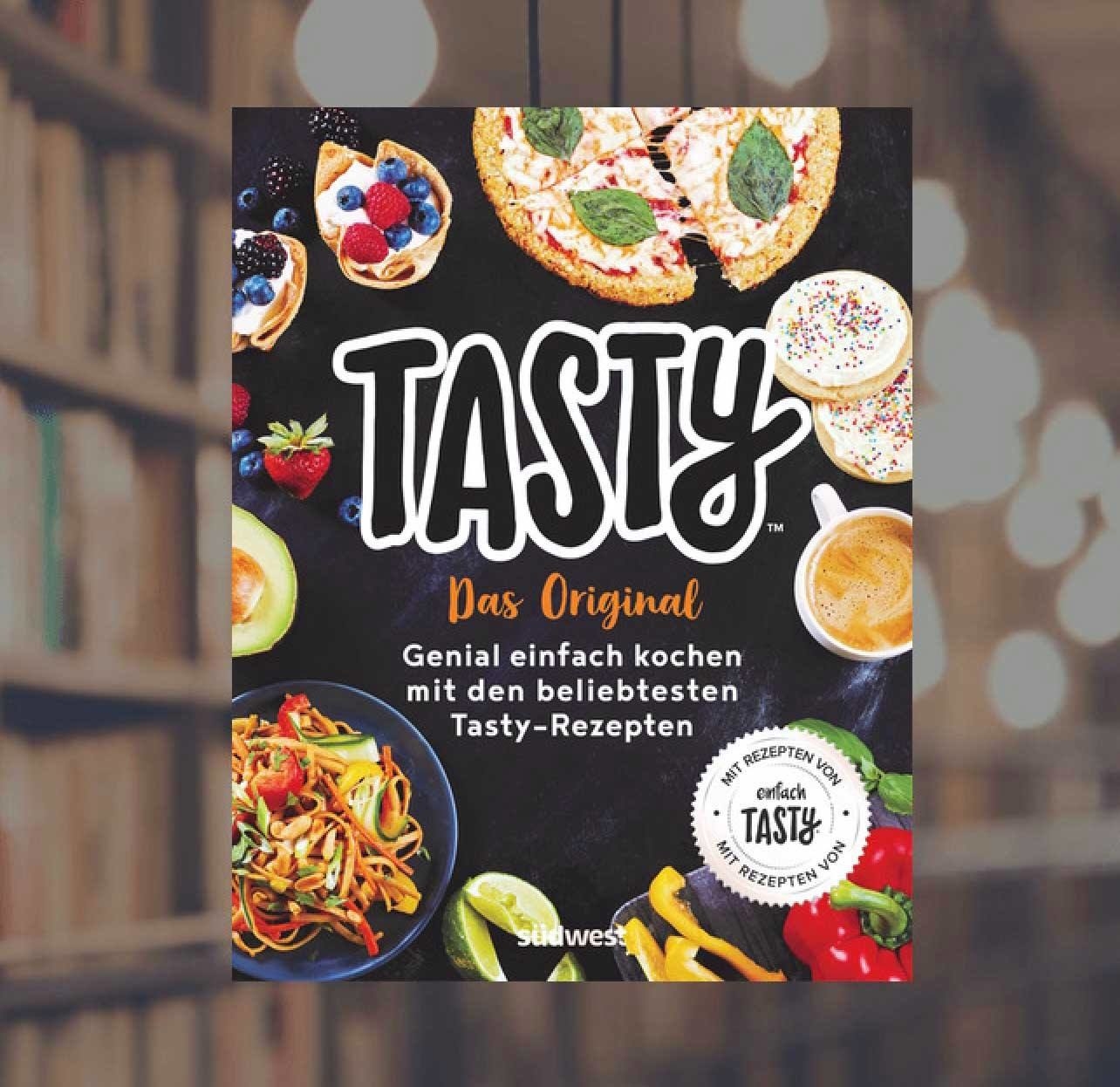 Dieser Artikel erschien zuerst auf Englisch.
Looks like there are no comments yet.
Be the first to comment!