Kartoffelrosen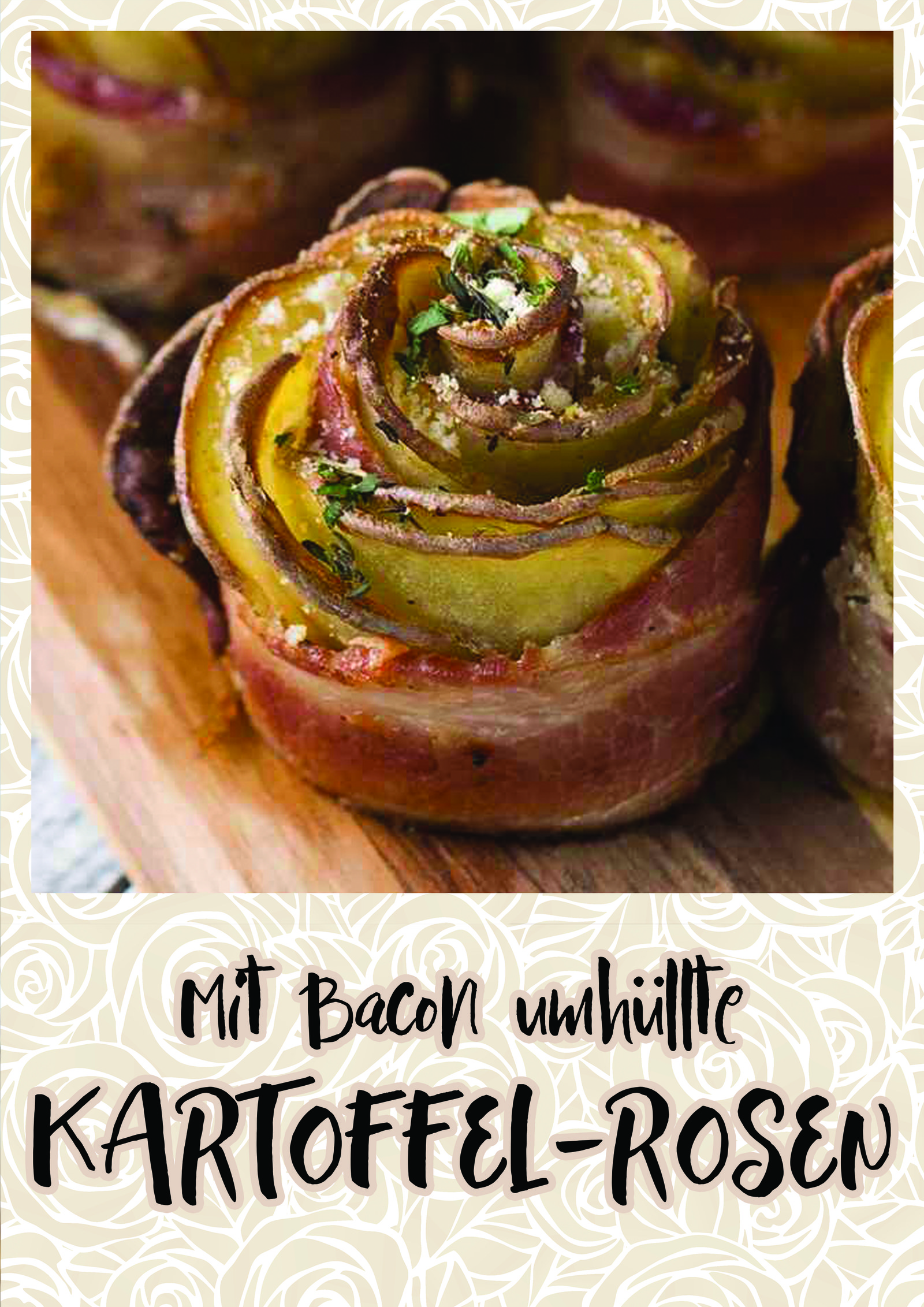 ZUBEREITUNG
1. Ofen auf 200°C vorheizen.
2. Mit einem Gemüsehobel und einem Handschutz die Kartoffeln in dünne Scheiben in eine große Rührschüssel schneiden.
3. Zu den in Scheiben geschnittenen Kartoffeln Olivenöl, Knoblauch, Thymian, Rosmarin, Pfeffer und Salz hinzufügen und mit einer Zange wenden, bis alles gleichmäßig verteilt ist.
4. Auf ein Schneidebrett zwei Baconstreifen vertikal überlappend auslegen.
5. Den Bacon mit den in Scheiben geschnittenen Kartoffeln belegen, so dass auch jede Kartoffelscheibe überlappt.
6. An einem Ende beginnend, den Speck vorsichtig aufrollen, so dass eine Kartoffelrose entsteht.
7. Die gerollte Kartoffelrose in ein gefettetes Muffinblech setzen. Dasselbe mit den restlichen Speckstreifen und Kartoffelscheiben wiederholen.
8. Für 20 Minuten backen. Die Rosen mit Alufolie abdecken und weitere 30 Minuten backen.
9. Die Rosen mit Thymian und Parmesan bestreuen. Weitere 5-10 Minuten unbedeckt backen.
10. Guten Appetit!
Dieser Artikel erschien zuerst auf Englisch.
Looks like there are no comments yet.
Be the first to comment!