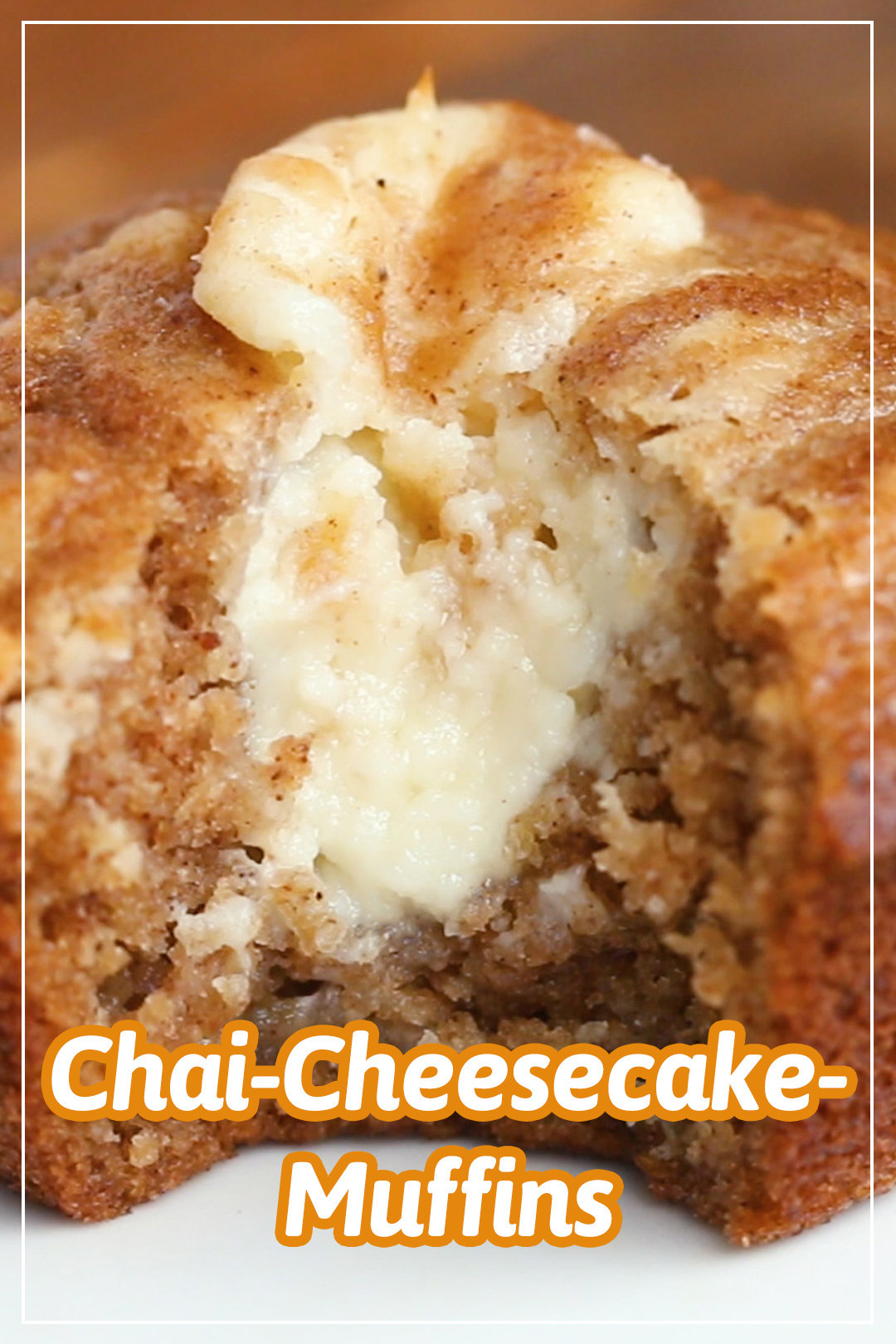 Zutaten:
für 16 Muffins
Muffins
215 g Mehl
2 Teelöffel Zimt
½ Teelöffel gemahlener Ingwer
½ Teelöffel gemahlener Kardamom
½ Teelöffel Muskatnuss
1 Teelöffel Backnatron
½ Teelöffel Salz
520 g Apfelsauce
275 g brauner Zucker
2 große Eier
1 Teelöffel Vanilleextrakt
240 ml Pflanzenöl
KÄSEKUCHENFÜLLUNG
225 g Frischkäse, Raumtemperatur
50 g Kristallzucker
1 Teelöffel Vanilleextrakt
Antihaft-Kochspray zum Fetten
Zubereitung:
1. Ofen auf 190˚C vorheizen.
2. Den Muffinteig zubereiten: In einer großen Schüssel Mehl, Zimt, Ingwer, Kardamom, Muskatnuss, Backnatron und Salz mit einer Gabel verrühren.
3. In einer weiteren großen Schüssel die Apfelsauce, braunen Zucker, Eier, Vanille und Pflanzenöl vermischen. Mit einer Gabel mischen, dann langsam die trockenen Zutaten einarbeiten, bis der Teig dick und glatt ist.
4. Die Käsekuchenfüllung zubereiten: In einer mittelgroßen Schüssel mit einer Gabel den Frischkäse, Zucker und Vanille mischen, bis er luftig und glatt ist.
5. Zwei Muffinbleche mit 12 Förmchen mit Antihaft-Spray fetten.
6. Etwa 30 g Muffinteig in jedes Förmchen füllen. Einen Teelöffel Käsekuchenfüllung in die Mitte jedes Förmchens geben. Mit einem Zahnstocher den Käsekuchen in den Teig rühren.
7. 18 Minuten backen, oder bis die Muffins elastisch und am Rand leicht gebräunt sind.
8. Vor dem Servieren 5 Minuten abkühlen lassen.
9. Guten Appetit!
Du willst mehr Rezepte? Das Tasty-Kochbuch gibt es jetzt auch auf Deutsch. Hol es dir hier!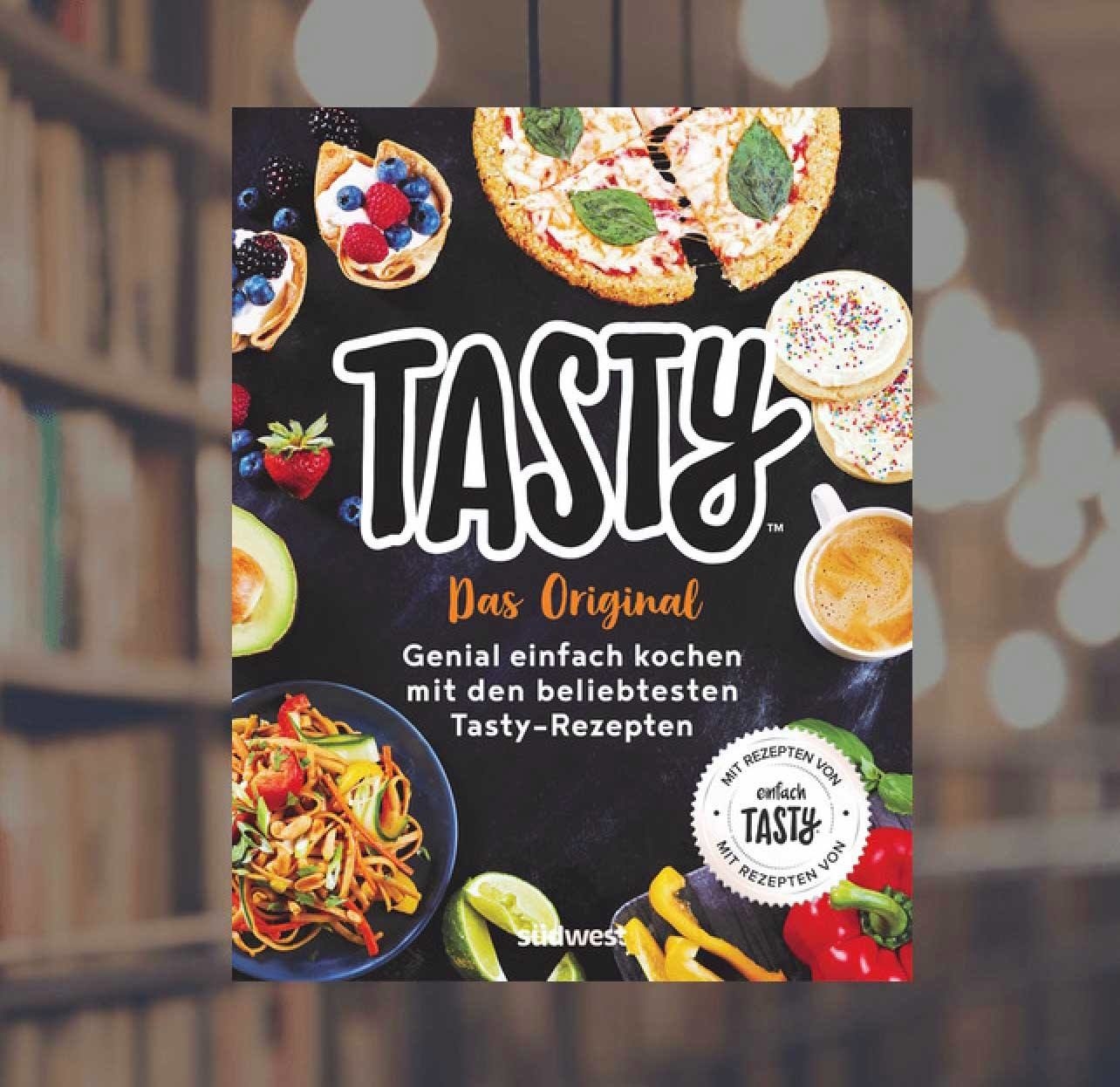 Dieser Artikel erschien zuerst auf Englisch.
Looks like there are no comments yet.
Be the first to comment!