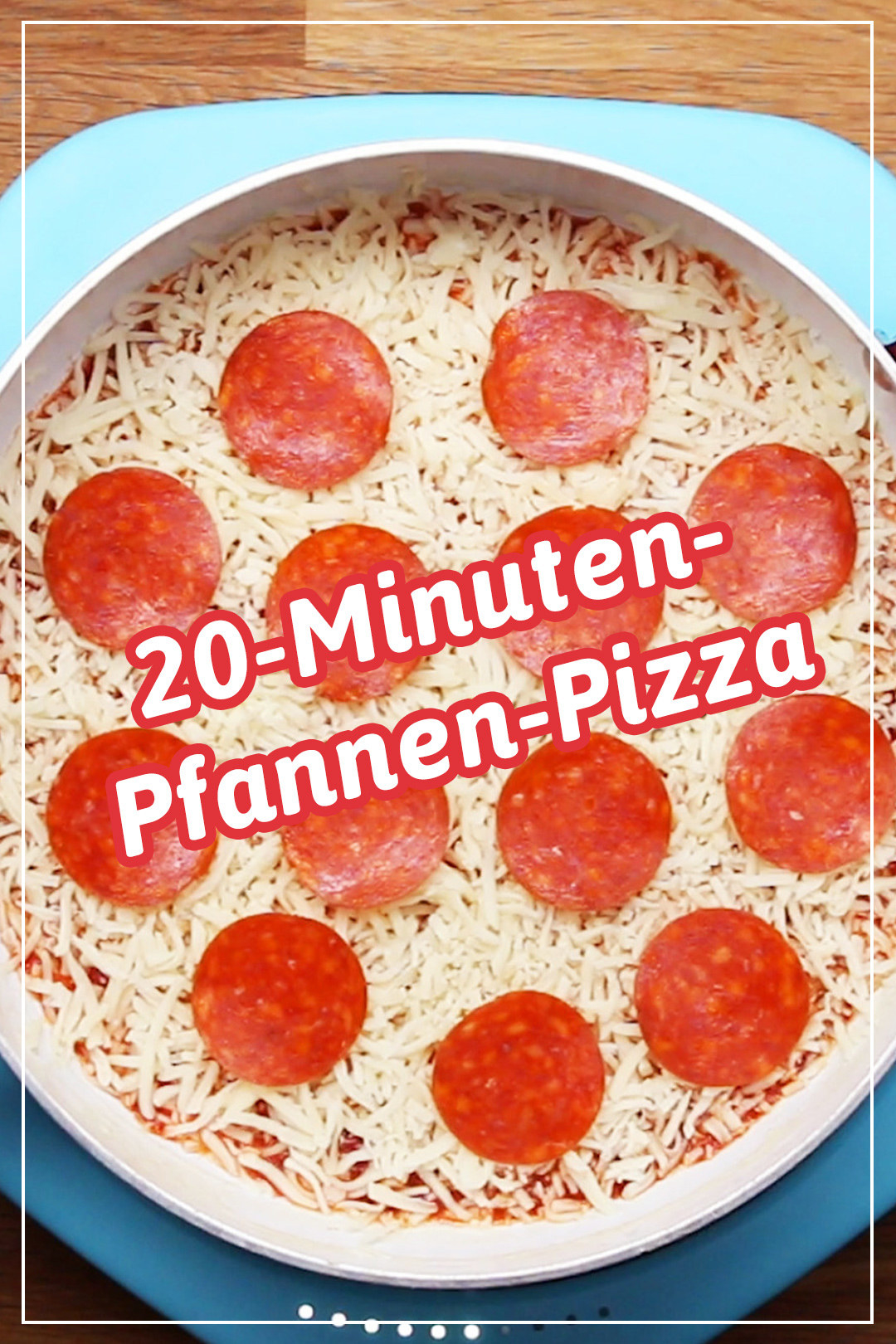 Zutaten:
2 Portionen
½ Tasse warmes Wasser (120 ml)
1 Esslöffel Olivenöl
⅔ Tassen Haushaltsmehl (85 g)
½ Teelöffel Zucker
½ Teelöffel Trockenhefe
½ Teelöffel Salz
BELÄGE
½ Tasse (130 g) Marinara-Sauce
2 Tassen (200 g) geriebener Mozzarella
½ Tasse (75 g) Peperoniwurst in Scheiben
Frisches Basilikum, gehackt, zum Garnieren
Zubereitung:
1. Warmes Wasser, Olivenöl, Mehl, Zucker, Hefe und Salz in einer großen Antihaft-Pfanne mischen. Zutaten mit einem Pfannenwender umrühren, anschließend den Teig zu dem Pfannenrand hin glattstreichen.
2. Die Marinara-Sauce über dem Teig bis ganz an den Rand verteilen. Die Sauce gleichmäßig mit dem Mozzarella bestreuen, dann mit der Peperoniwurst belegen.
3. Abdecken und mit geschlossener Entlüftung bei mittlerer Hitze 10 Minuten garen.
4. Bei geöffneter Entlüftung weitere 5 Minuten garen, bis der Rand knusprig ist.
5. Pizza aus der Pfanne auf ein Schneidebrett gleiten lassen und 5 Minuten warten, bis sie etwas abgekühlt ist.
6. Mit Basilikum garnieren, dann in Stücke schneiden und servieren.
7. Guten Appetit!
Du willst mehr Rezepte? Das Tasty-Kochbuch gibt es jetzt auch auf Deutsch. Hol es dir hier!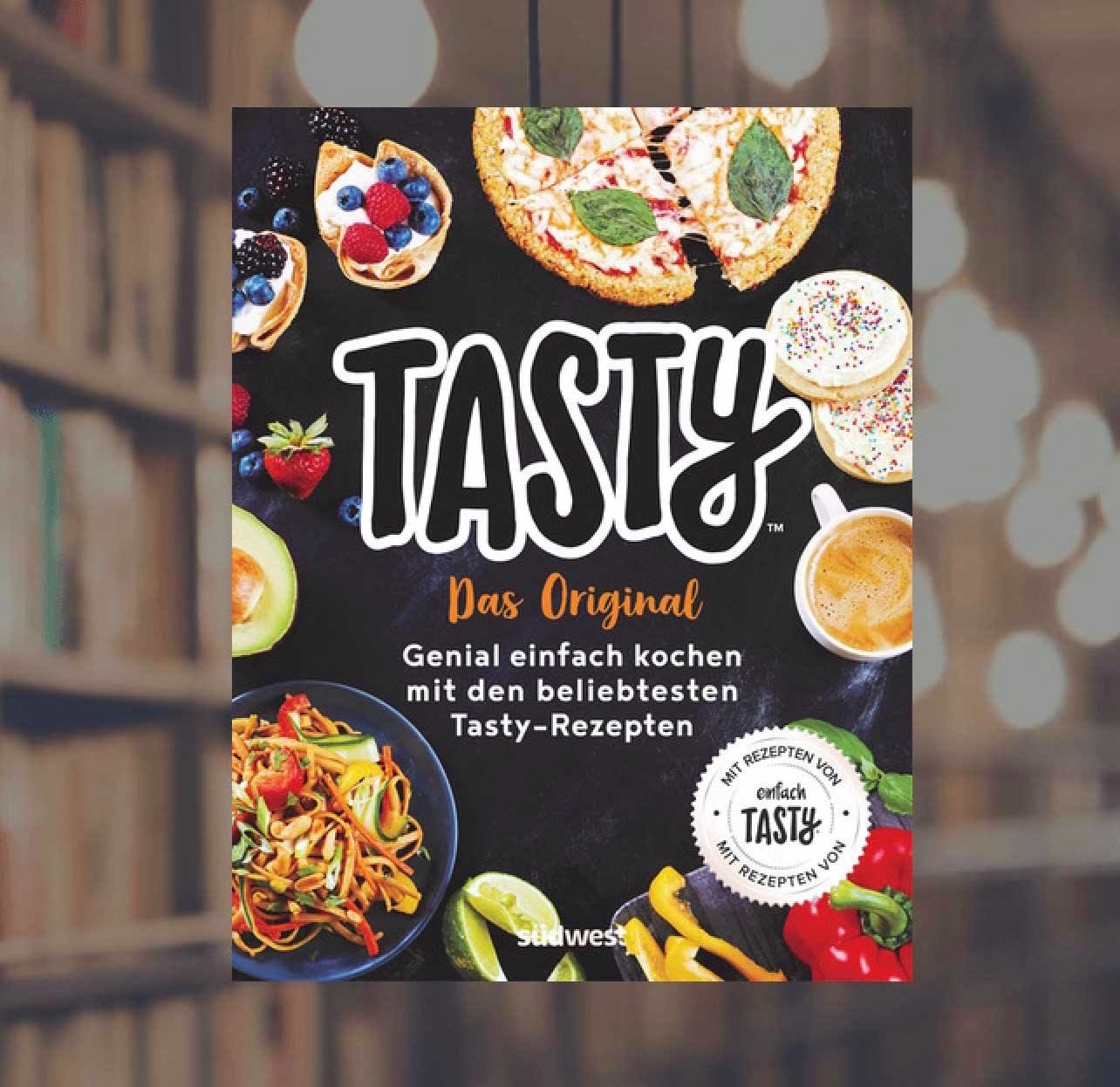 Dieser Artikel erschien zuerst auf Englisch.
Looks like there are no comments yet.
Be the first to comment!