Angelina Jolie lässt sich von Brad Pitt scheiden. Voll traurig, Liebe ist tot, die armen Kinder und so weiter und so weiter.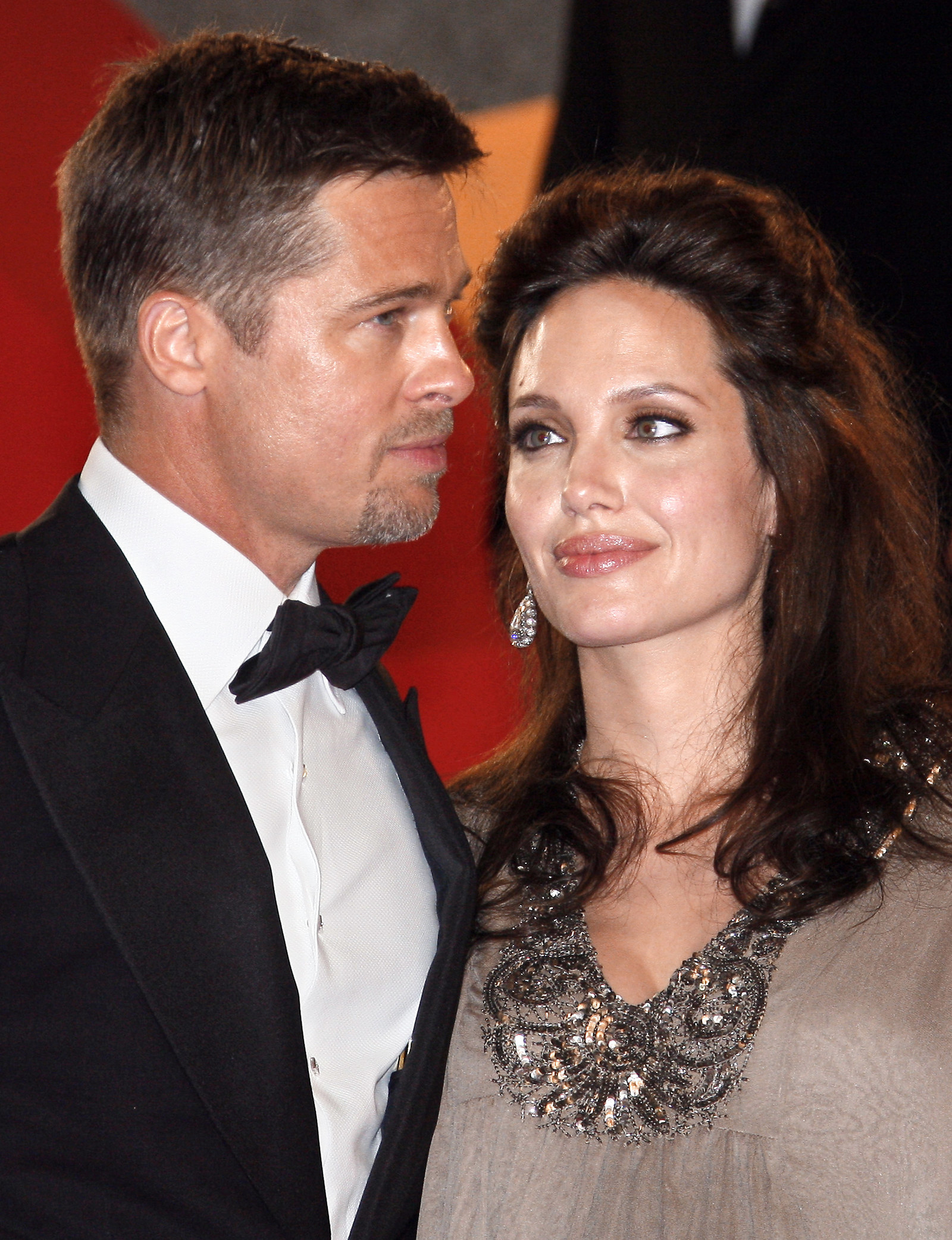 Aaaaaaber egal, wie gut oder wie schlecht wir Brangelina finden, unser erster Gedanke war: JENNIFER ANISTON!
Quasi telepathisch haben sich unsere Gedanken im Netz verknüpft und so entstanden im Handumdrehen alle möglichen Jennifer Aniston/Rachel Green-Witze.
Neben #Brangelina fingen auch Jennifer Aniston und #TeamJen an zu trenden.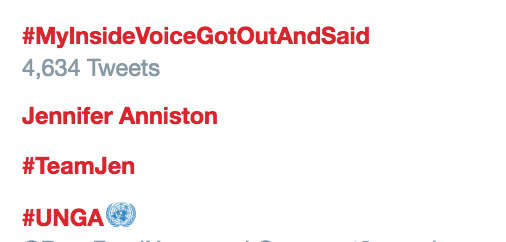 Die Leute haben einfach zu viel Spaß dabei, sich Jennifers Reaktion vorzustellen:
Andere hatten jedoch ein paar Einwände:
Aber Du kannst im Netz einfach nicht erwarten, dass dezent bissige Kommentare komplett ausbleiben.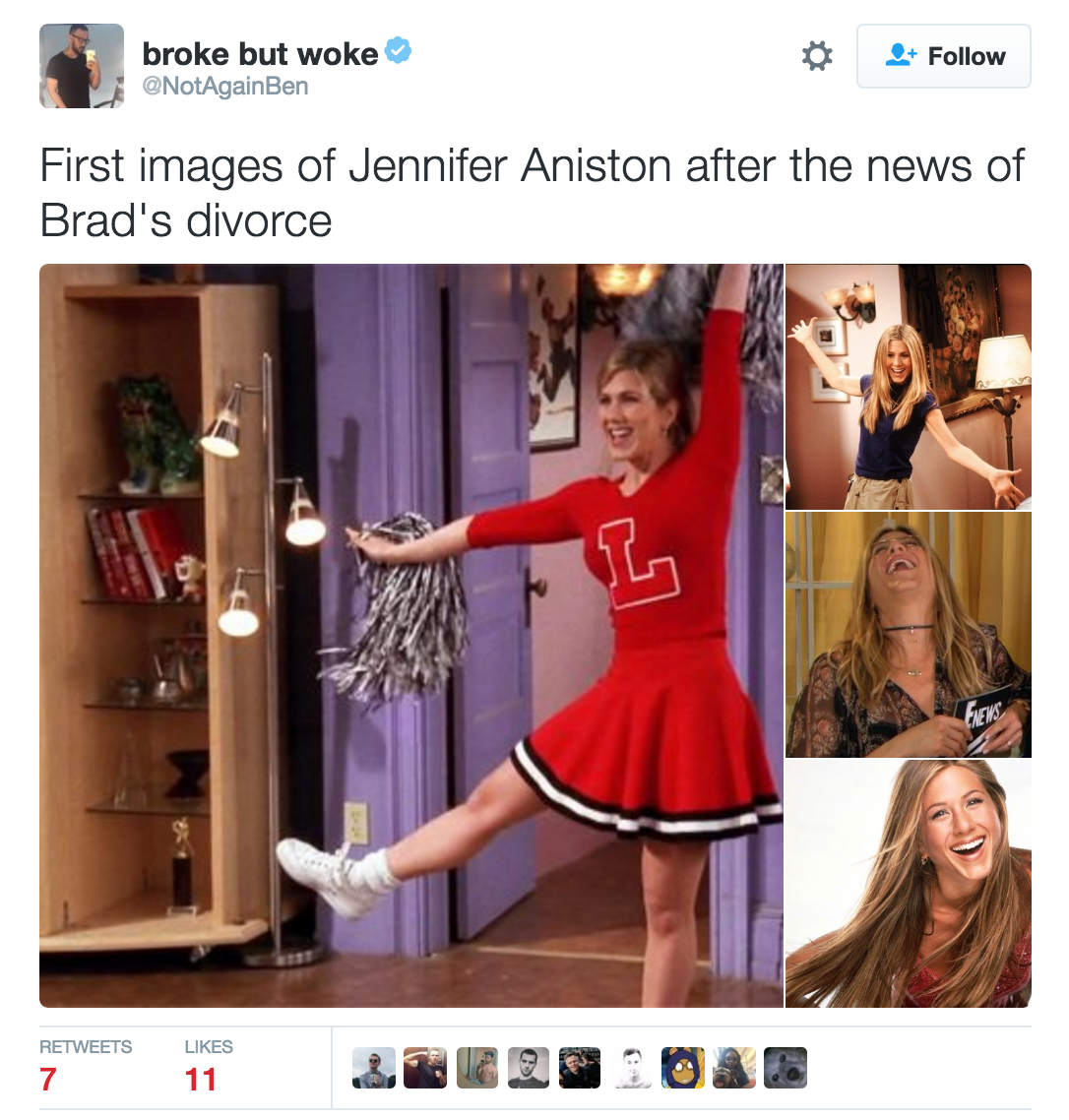 20. September = Der neue Jennifer Aniston Meme-Tag
Looks like there are no comments yet.
Be the first to comment!