Das ist Nick Avallone aus Lancaster, Pennsylvania, mit seiner Mama Eleanor. "Sie ist ein Engel", so der 20-jährige Student gegenüber BuzzFeed News.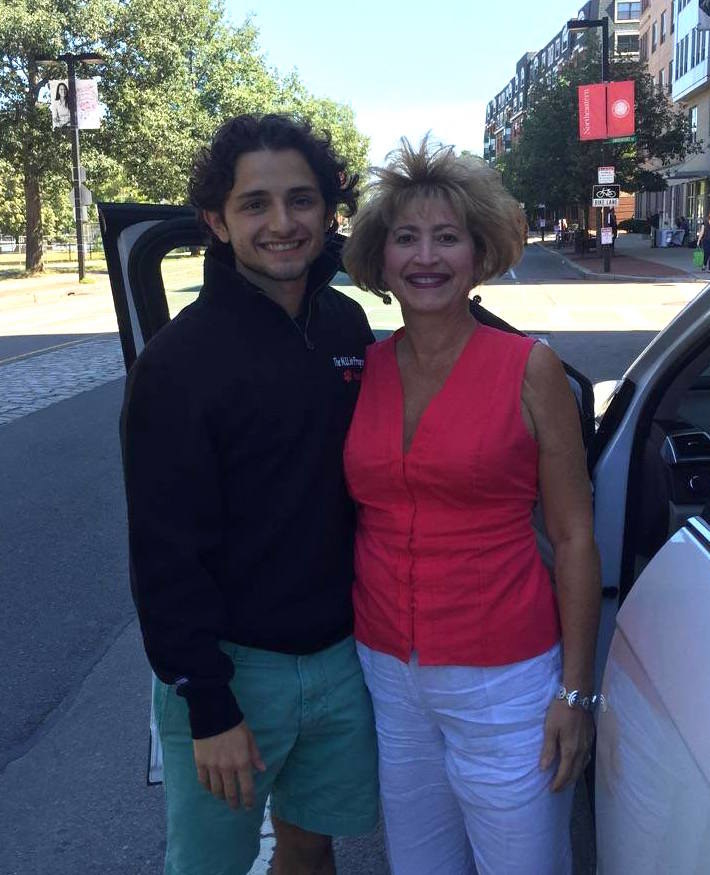 Aber als Nick diesen Sommer zu Hause verbracht hat, hat sich Eleanor eine nächtliche Angewohnheit zugelegt, die... etwas eigen ist.
Sie bittet Nick darum, ihr noch was zu Knabbern zu bringen, doch wenn der in ihr Zimmer kommt, schläft seine Mama tief und fest.
Das fand Nick zugleich drollig und ein bisschen lächerlich, darum kam er nicht umhin, ein Foto zu machen und seine Mama ein bisschen aufzuziehen.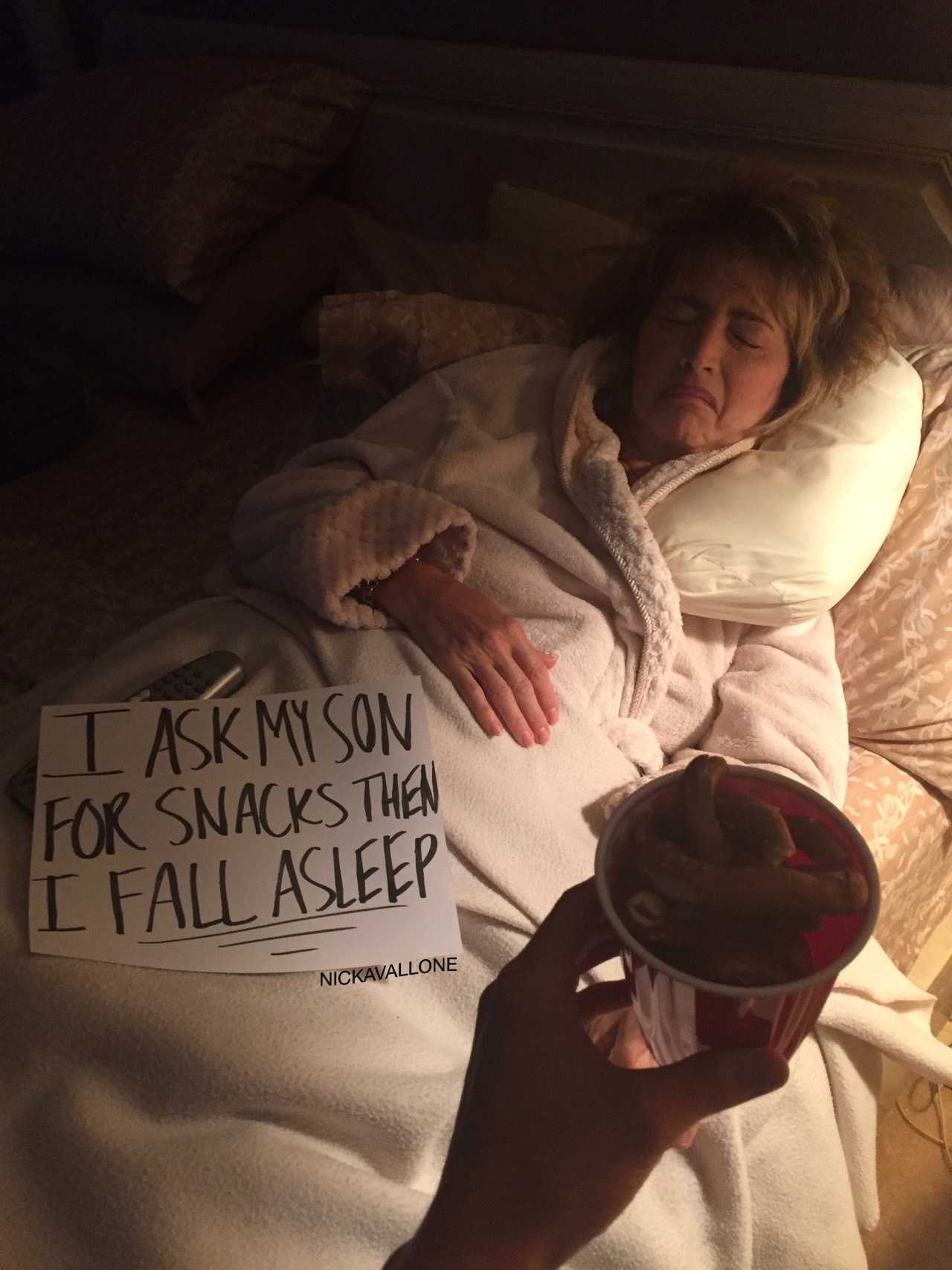 "Ich vergöttere meine Mutter, aber ich musste ihr einfach heimzahlen, dass sie mir das immer antut", schrieb Nick.
Nick zufolge hat Eleanor gelacht und "ich weiß, ich weiß" gesagt, als er ihr von ihrer Angewohnheit berichtete.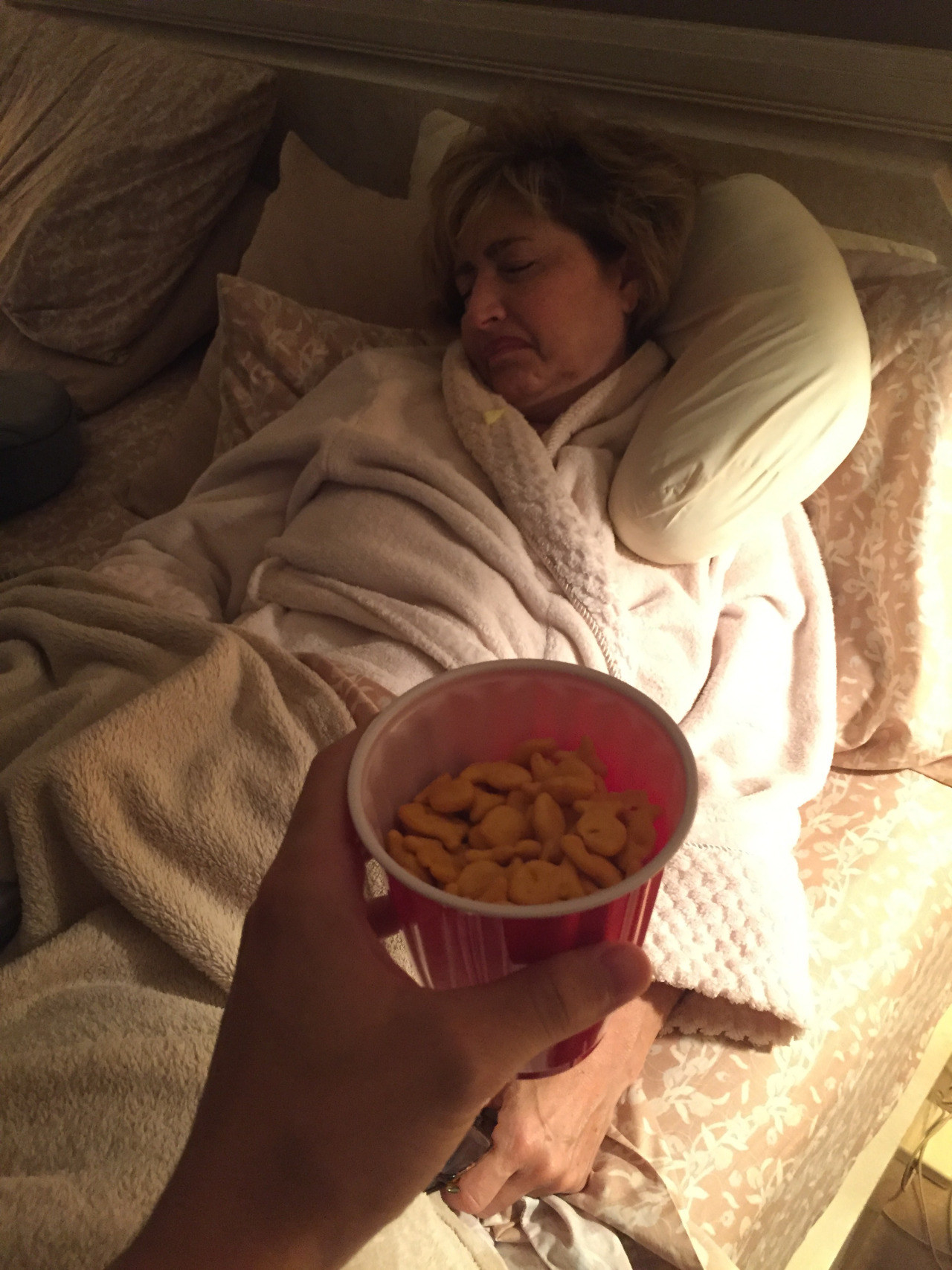 Stimmt. Auch haben einige zugegeben, selbst öfter mal einzuschlafen, nachdem sie ihre Kinder um Snacks gebeten haben. Andere fühlten sich an ihre eigenen Eltern erinnert.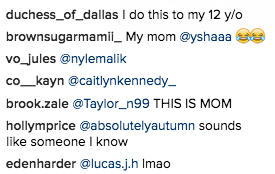 Keine Sorge: Auch Eleanor fand's witzig.
Looks like there are no comments yet.
Be the first to comment!