Mikaela Long hat durch das Posten lustiger Vines einen Haufen Follower gewonnen. Vor Kurzem hatte sie beim Babysitten ein ziemlich irres Erlebnis, das nicht nur sie ein bisschen verstört hat.
Long hat zum ersten Mal auf ihre Nichte aufgepasst, als sie…das hier auf dem Babymonitor sah:
Was zum…?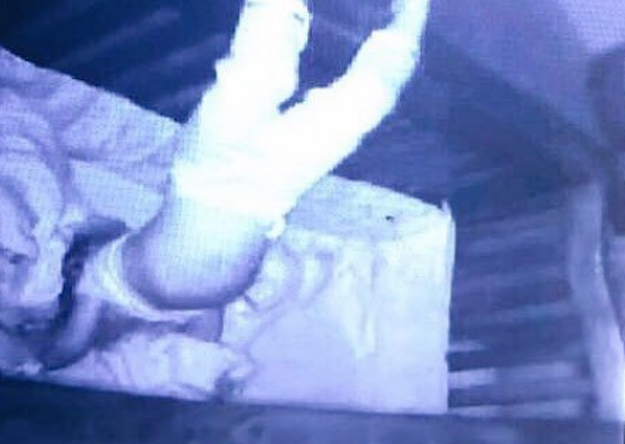 "Das war mein erstes Mal Babysitting und ich weiß nicht, was ich falsch gemacht habe, aber meine Nichte schläft gerade auf dem Kopf", twitterte Long. "Soll ich die Eltern anrufen oder einen Exorzisten?"
Ihr Tweet wurde mehr als 50.000 Mal retweetet und viele Leute antworten, dass sie total ausgeflippt wären.
Weniger dramatische Menschen schrieben, dass das keine große Sache ist.
Die Mutter des Kindes hat gegenüber BuzzFeed News bestätigt, dass ihre Tochter öfter mal so schläft. Sie will nicht mit ihrem Namen genannt werden.
"Sie war in letzter Zeit recht akrobatisch", so die Mama.
Ihr Kind hat wirklich AUF IHREM KOPF geschlafen hat und sie sagt, sie wisse wirklich nicht, wie sie das schafft.
"Es verblüfft mich auch." Irgendwie gefährlich ist diese außergewöhnliche Schlafposition jedoch nicht. "Ich glaube, es ist einfach bequem und beruhigt sie", erklärt die Mutter der Kleinen.
Looks like there are no comments yet.
Be the first to comment!