Ein frisch gebackener Vater in Mississippi, USA, machte seiner Freundin mit Hilfe ihrer neugeborenen Tochter einen Heiratsantrag. Das Video davon berührt Menschen auf der ganzen Welt.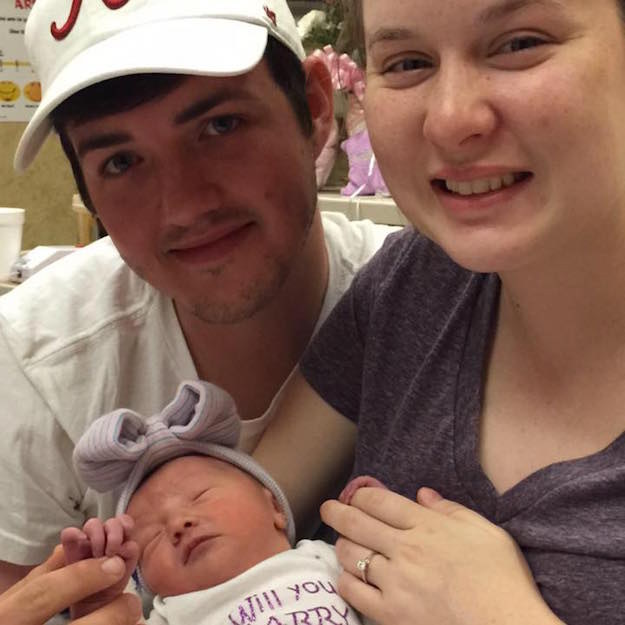 Debra Norris Sadowski postete am Wochenende das Video vom Heiratsantrag ihres Sohnes Michael Miles an seine Freundin Triston Lowery. Es wurde seitdem fast 600.000 Mal angeschaut.
Im Video ist zu sehen, wie Lowery mit überhaupt nichts rechnet, als eine Pflegerin ihr Lynleigh, ihre kleine Tochter bringt, die am Donnerstag zur Welt kam.
Doch dann liest Lowery den Strampler ihrer Tochter, auf dem steht: "Will You Marry My Daddy?" ("Willst Du meinen Papa heiraten?").
Sogar die kleine Lynleigh sieht ziemlich glücklich aus.
Miles sagte BuzzFeed News, dass er seiner Freundin schon länger einen Antrag machen wollte. Doch er wartete damit, weil er seine Tochter in den besonderen Moment einbeziehen wollte.
Er erzählte, dass er zwar wusste, dass er den Heiratsantrag irgendwie mit Lynleigh machen wollte. Doch seine Mutter hatte die Idee mit dem Strampler.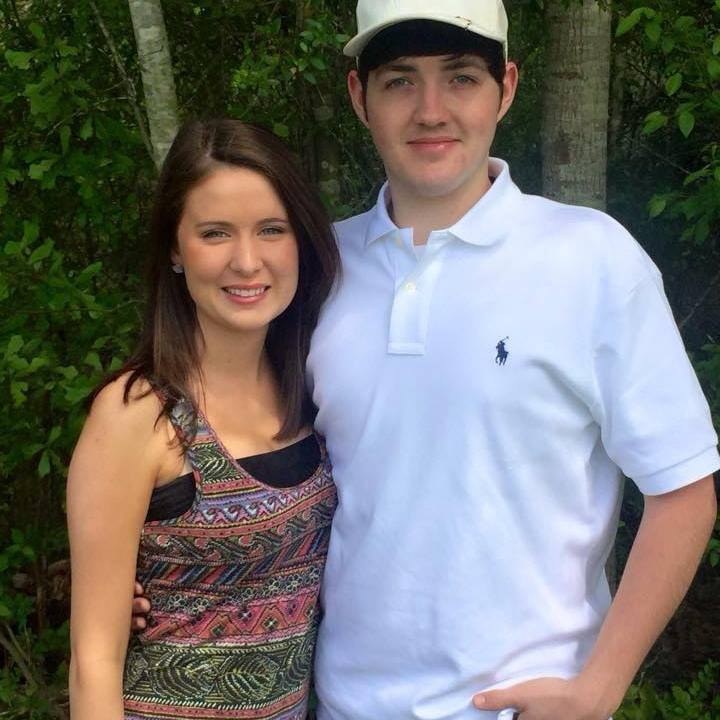 Der Mutter und dem Baby geht es sehr gut, so Miles. Die Familie ist beeindruckt davon, wie viel Aufmerksamkeit ihr Video bekommen hat.
"Es ist der Wahnsinn, was mit dem Video gerade passiert", sagte er.
Hol Dir BuzzFeed Deutschland auf Facebook!
Looks like there are no comments yet.
Be the first to comment!