Hasselback-Pizza-Hähnchen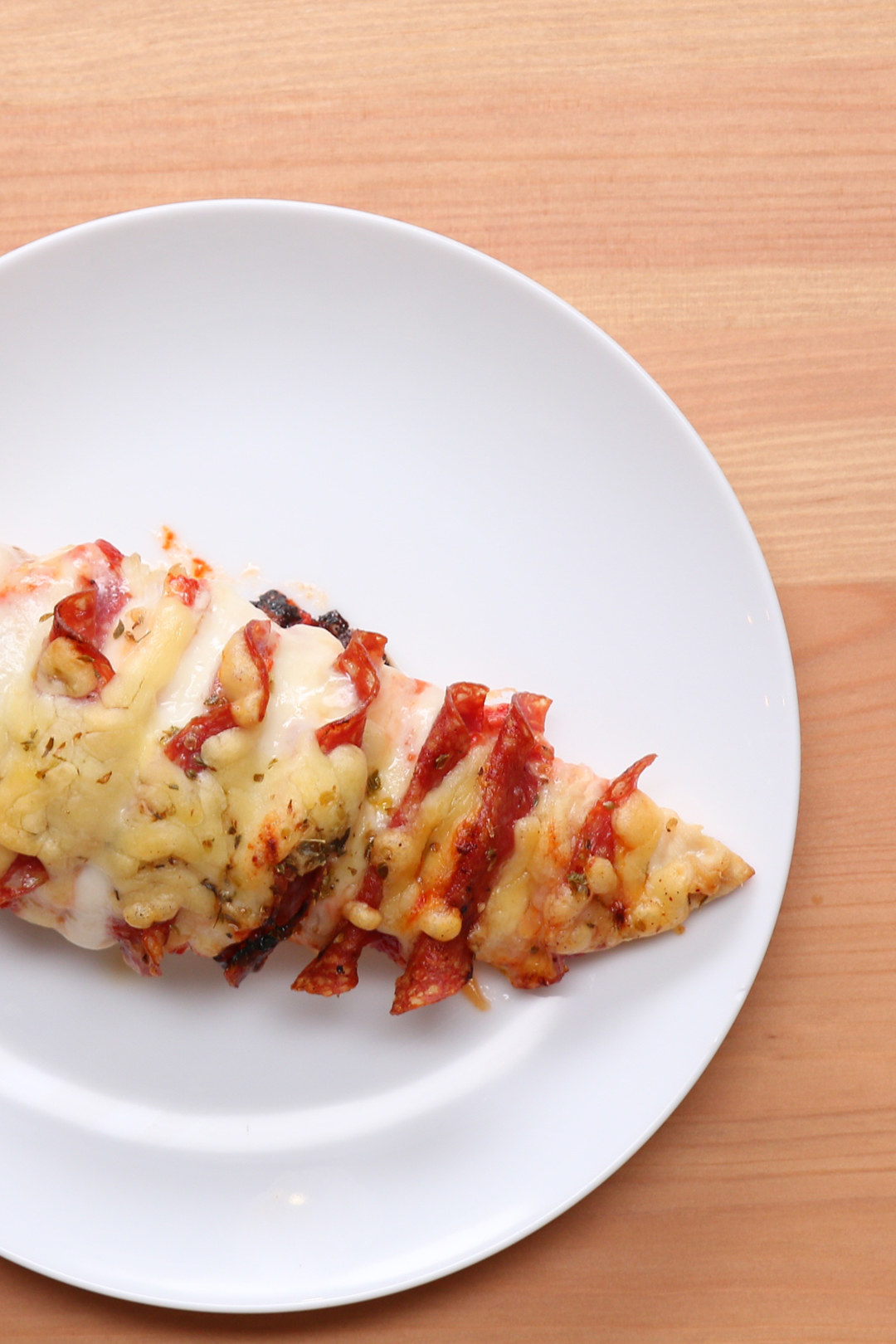 Zutaten:
Ergibt 1 Portion
1 Hähnchenbrust
Tomatenmark
7 Scheiben Mozzarella
7 Scheiben Salami
1 EL geriebener Cheddar
1 TL Oregano
Zubereitung:
1. Ofen auf 180˚C vorheizen
2. Sieben Schnitte in die Hähnchenbrust setzen.
3. Diese jeweils mit 3-4 TL Tomatenmark, 1 Scheibe Mozzarella und 1 Scheibe Salami füllen.
4. Cheddar und Oregano darüber streuen.
5. 20 Minuten bei etwa 165°C backen, bis das Hühnchen gut durch ist.
6. Guten Appetit!
Looks like there are no comments yet.
Be the first to comment!