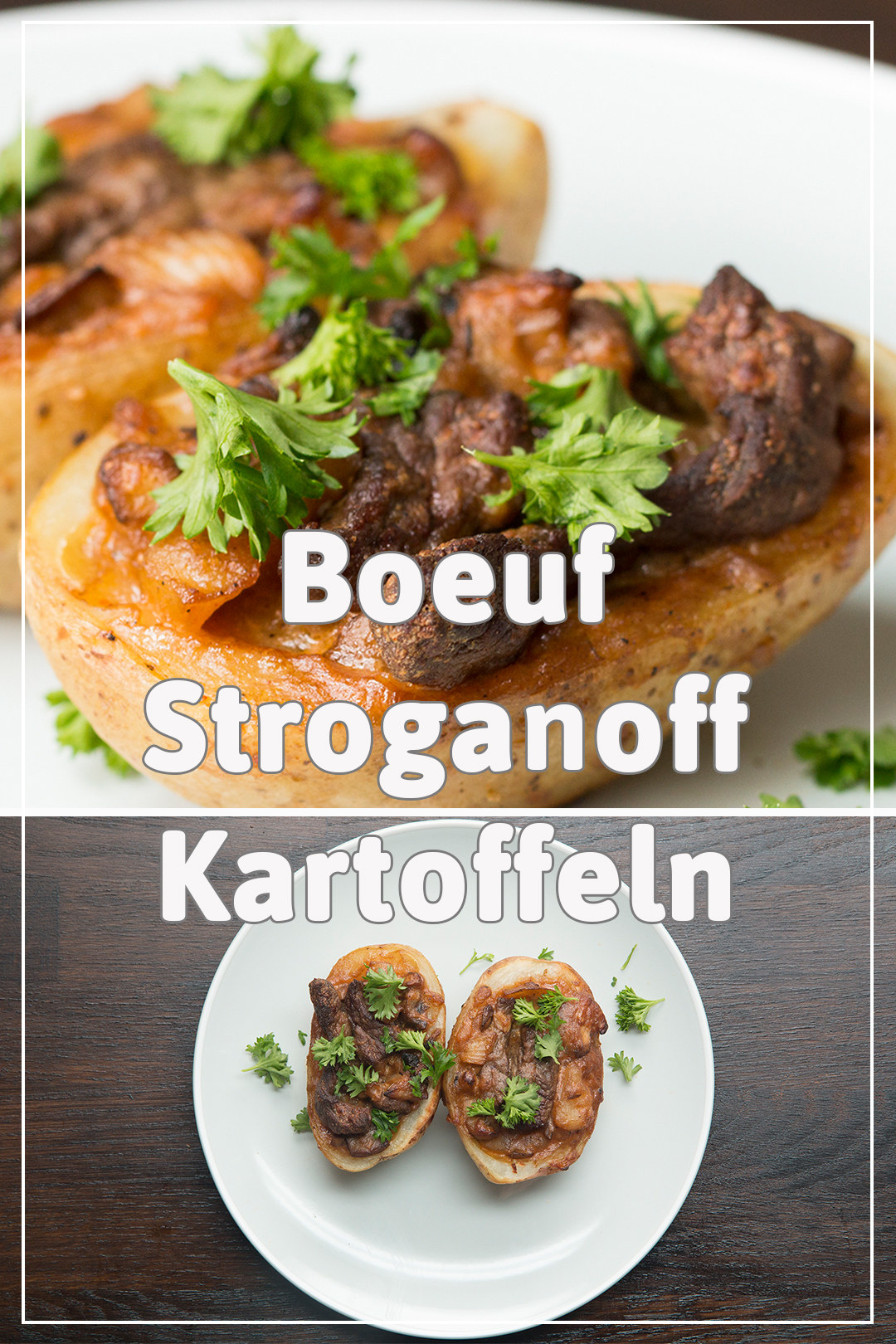 Zutaten
für 4 Portionen
4 Portionen Kartoffeln, gekocht
230 g Rumpsteak
2 Esslöffel Butter
1 Zwiebel, gewürfelt
2 Knoblauchzehen, zerdrückt
115 g Champignons, gewürfelt
1 TL Dijon-Senf
1 TL Paprikapulver
180 g Rinderfond
3 EL Schmand
Salz nach Belieben
Pfeffer nach Belieben
1 Handvoll frische Petersilie, gehackt (optional)
Zubereitung
1. Ofen auf 200°C vorheizen.
2. Kartoffeln halbieren und das Innere entfernen, das später weiterverwendet wird.
3. Steak in dünne Streifen schneiden und in einer erhitzten Pfanne scharf anbraten. Steak aus der Pfanne nehmen.
4. Butter in der Pfanne schmelzen, anschließend Zwiebeln und Knoblauch hinzufügen. Mit Salz abschmecken.
5. Zwiebeln und Knoblauch anbraten, bis sie glasig sind, danach die Champignons hinzufügen.
6. Wenn die Champignons weich sind, Senf, Paprikapulver und das Innere der Kartoffeln unterrühren.
7. Den Rinderfond unterrühren und köcheln lassen, bis er weitestgehend verkocht ist.
8. Schmand und anschließend das scharf angebratene Rindfleisch hinzufügen.
9. Mit Salz und Pfeffer abschmecken und sofort von der heißen Herdplatte nehmen.
10. Die Kartoffelschalen mit der Stroganoff-Mischung füllen.
11. Für 8-10 Minuten backen.
12. Mit Petersilie bestreuen und servieren.
13. Guten Appetit!
Dieser Artikel erschien zuerst auf Englisch.
Looks like there are no comments yet.
Be the first to comment!