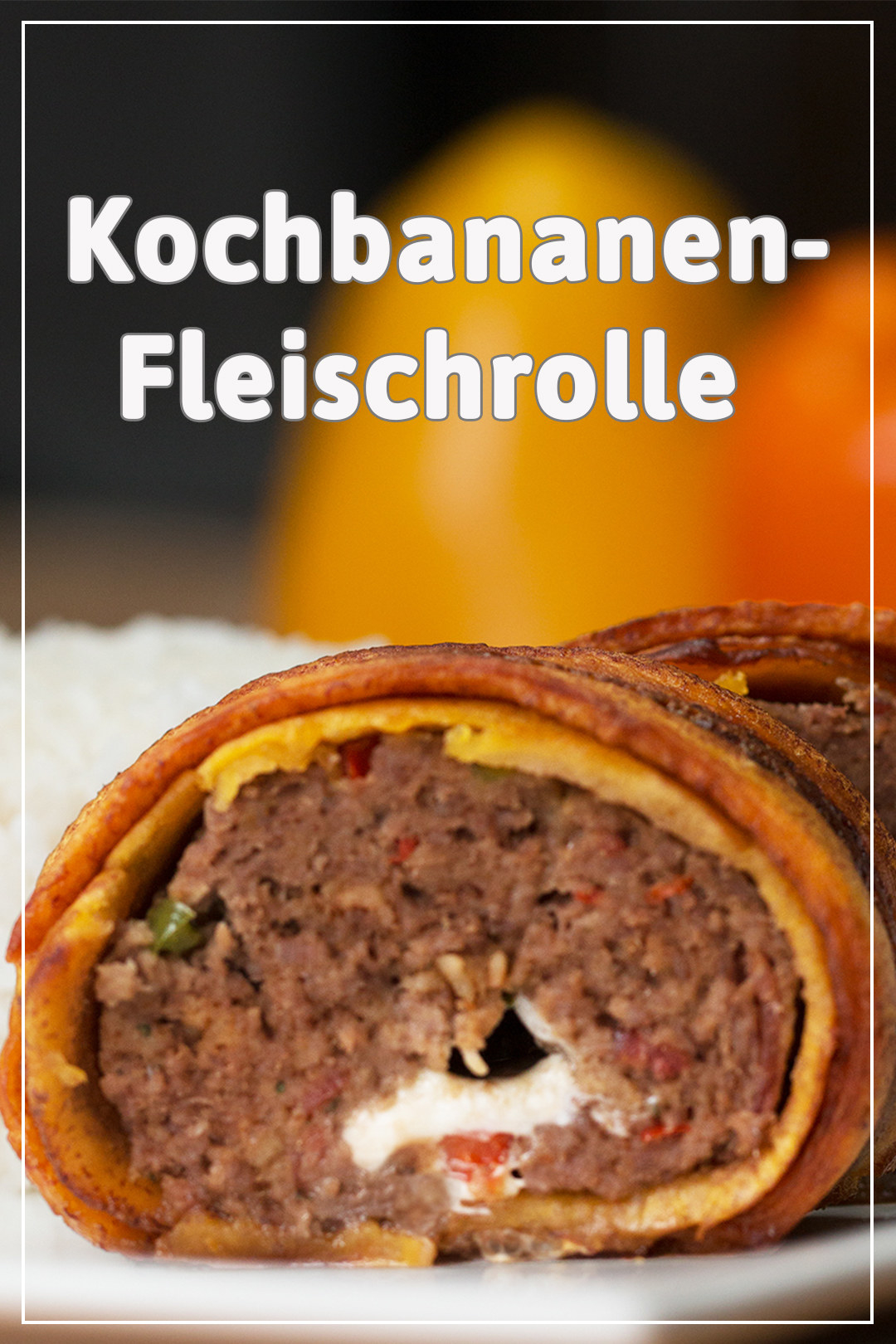 Zutaten:
Portionen: 8
ZUTATEN
2 gelbe Kochbananen
500 g Hackfleisch
Adobo, zum Abschmecken
Salz, zum Abschmecken
150 g Paprika, geschnitten
4 Baconstreifen, gekocht
100 g Paniermehl
2 Eier, verquirlt
Mozzarella, nach Belieben
ZUBEREITUNG:
1. Ofen auf 180 ° C vorheizen.
2. Die Kochbananen schälen und der Länge nach in Scheiben schneiden.
3. In der Pfanne nacheinander in Pflanzenöl bei mittlerer Hitze anbraten. Auf beiden Seiten anbraten bis sie goldbraun sind. Auf Küchenpapier abtropfen lassen.
4. Hackfleisch, Adobo, Salz, Paprika, Speck, Paniermehl und Eier in eine Schüssel geben. Alles gründlich vermengen.
5. Zwei Schichten Bananenscheiben als Grundlage für das Fleisch auf einem Backblech mit Backpapier ausbreiten. Das Fleisch gleichmäßig auf den Bananen verteilen und anschließend den Mozzarella hinzufügen.
6. Ein Ende des Papiers nehmen und vorsichtig aufwickeln, bis die beiden Enden aufeinander treffen.
7. Eine Stunde lang backen oder bis das Fleisch außen goldbraun ist.
8. Die Rolle in Scheiben schneiden und servieren.
9. Guten Appetit!
Inspiriert von Cocinavital.
Dieser Artikel erschien zuerst auf Englisch.
Looks like there are no comments yet.
Be the first to comment!