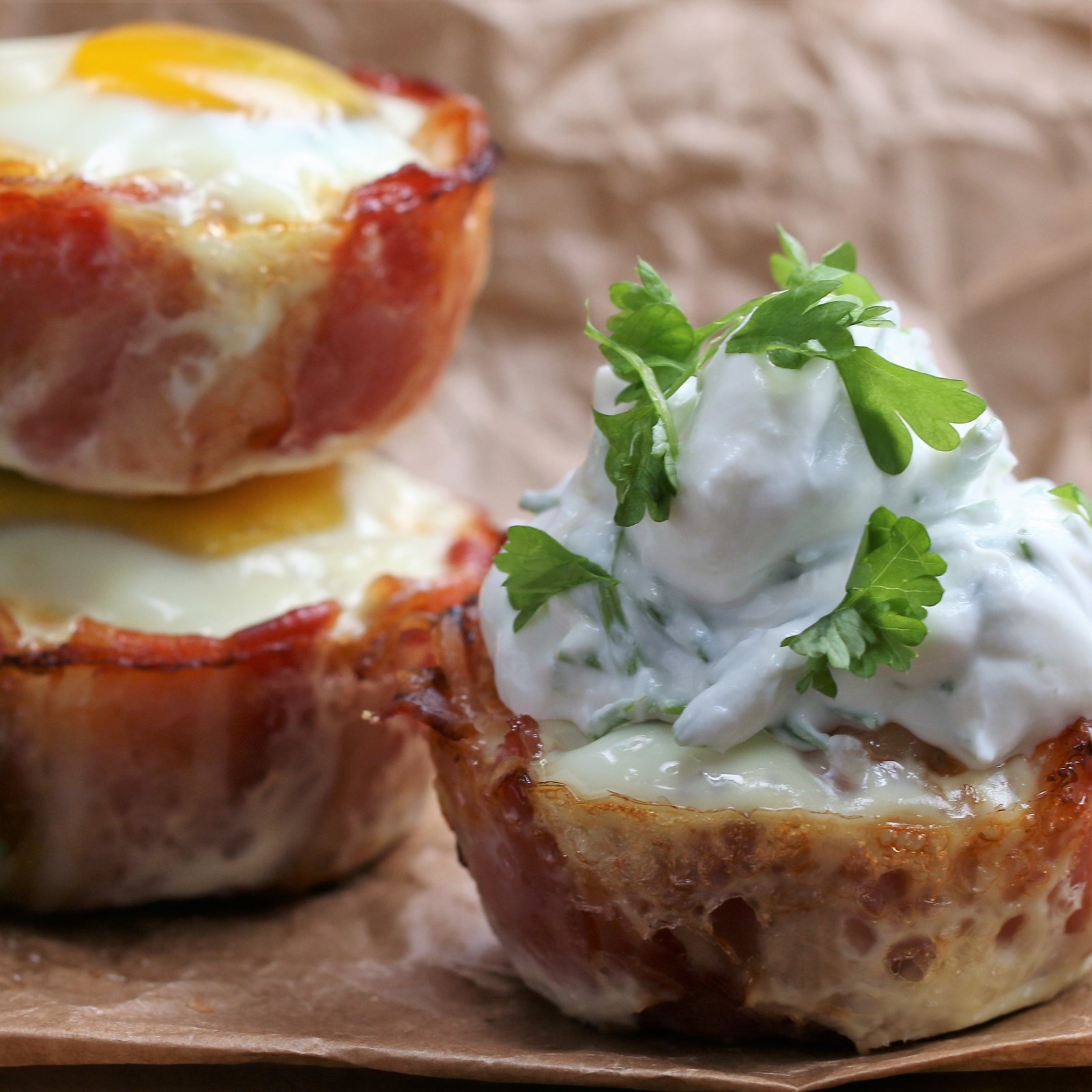 Zutaten:
Für 12 Frühstücksmuffins
Teig für 6 Frühstücksbrötchen
Butter
36 Scheiben Frühstücksbacon
12 kleine Eier
Zubereitung:
1. Den Ofen auf 180°C vorheizen.
2. Halbiere die 6 Frühstücksbrötchen der Länge nach in der Mitte.
3. Fette die Muffinformen mit etwas Butter ein.
4. Nimm jeweils drei Scheiben Frühstücksbacon pro Muffinform und lege sie versetzt in die Form, sodass sie am Boden und den Seiten ein Körbchen bilden.
5. Gibt jeweils ein halbes Frühstücksbrötchen, lege es in eine Muffinform und drücke es am Boden und den Seiten in Körbchenform fest.
6. Für 8 Minuten bei 180°C backen.
7. Die Muffins herausnehmen und jeweils 1 kleines Ei daraufgeben.
8. Backe die Muffins für 30 min bei 180°C, wenn du das Ei festbacken möchtest. Wenn es noch flüssig sein soll, dann entsprechend ein paar Minuten weniger.
9. Genießen!
Looks like there are no comments yet.
Be the first to comment!