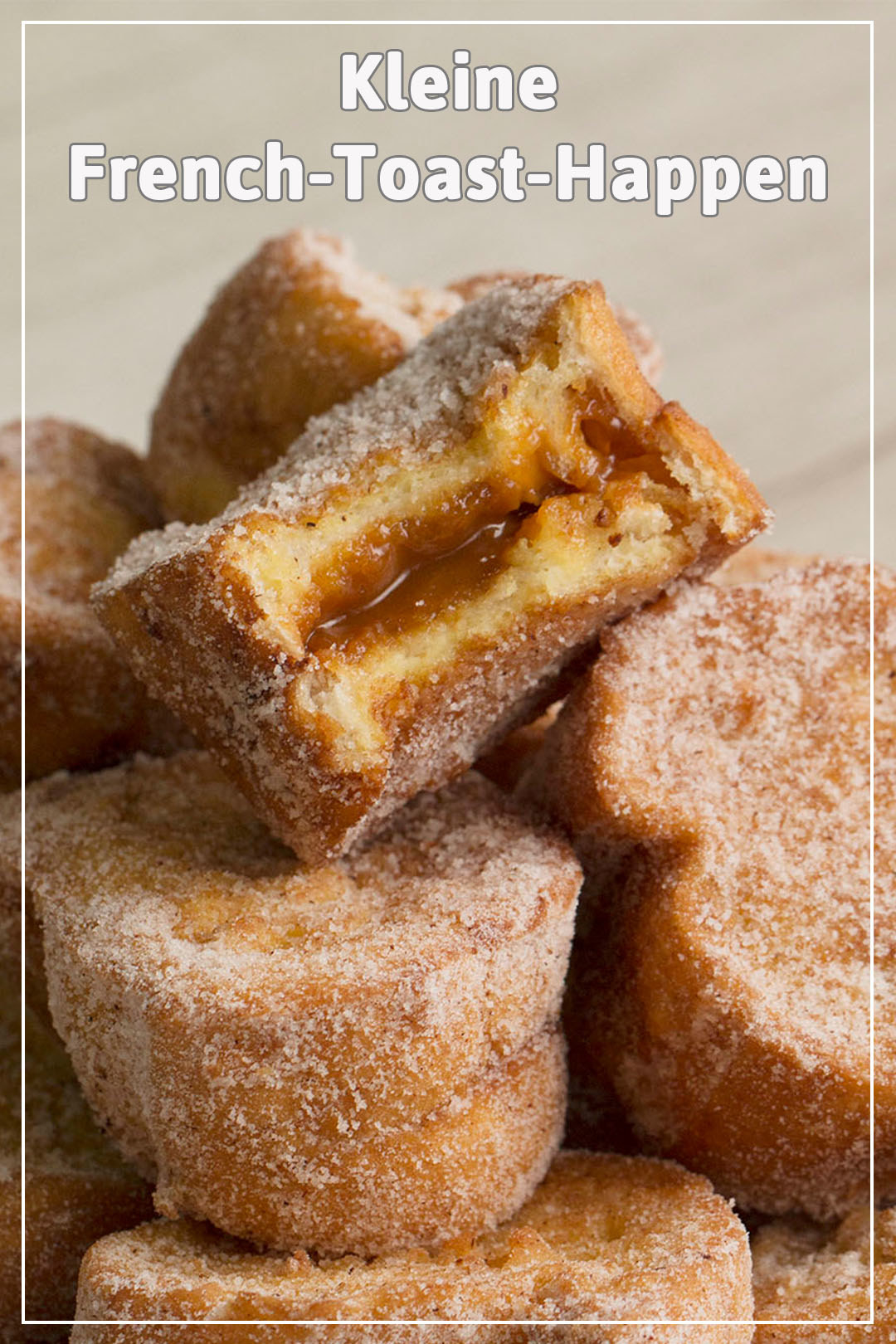 Zutaten:
Mini-Baguette oder Brötchen
120 ml Milch
6 Eier
240 ml Dulce de Leche
120 g Zucker
2 Esslöffel Zimt
Öl
Zubereitung:
1. Öl in einer Pfanne bei mittlerer Hitze erhitzen.
2. Das Mini-Baguette oder Brötchen in drei Stücke schneiden.
3. Jedes Teil dieser Stücke zur Hälfte einschneiden und eine Öffnung erschaffen.
4. Dulce de Leche in diese Öffnung schmieren.
5. Eier und Milch mischen.
6. Die gefüllten Brotstücke in der Eiermischung einweichen und vor dem Braten auf einem Teller einwirken lassen.
7. In heißem Öl frittieren bis es goldbraun ist, ca. 1 Minute auf jeder Seite.
8. French Toast auf Papiertuch trocknen lassen.
9. Den French Toast in einer Mischung aus Zucker und Zimt wälzen
10. Guten Appetit!
Looks like there are no comments yet.
Be the first to comment!