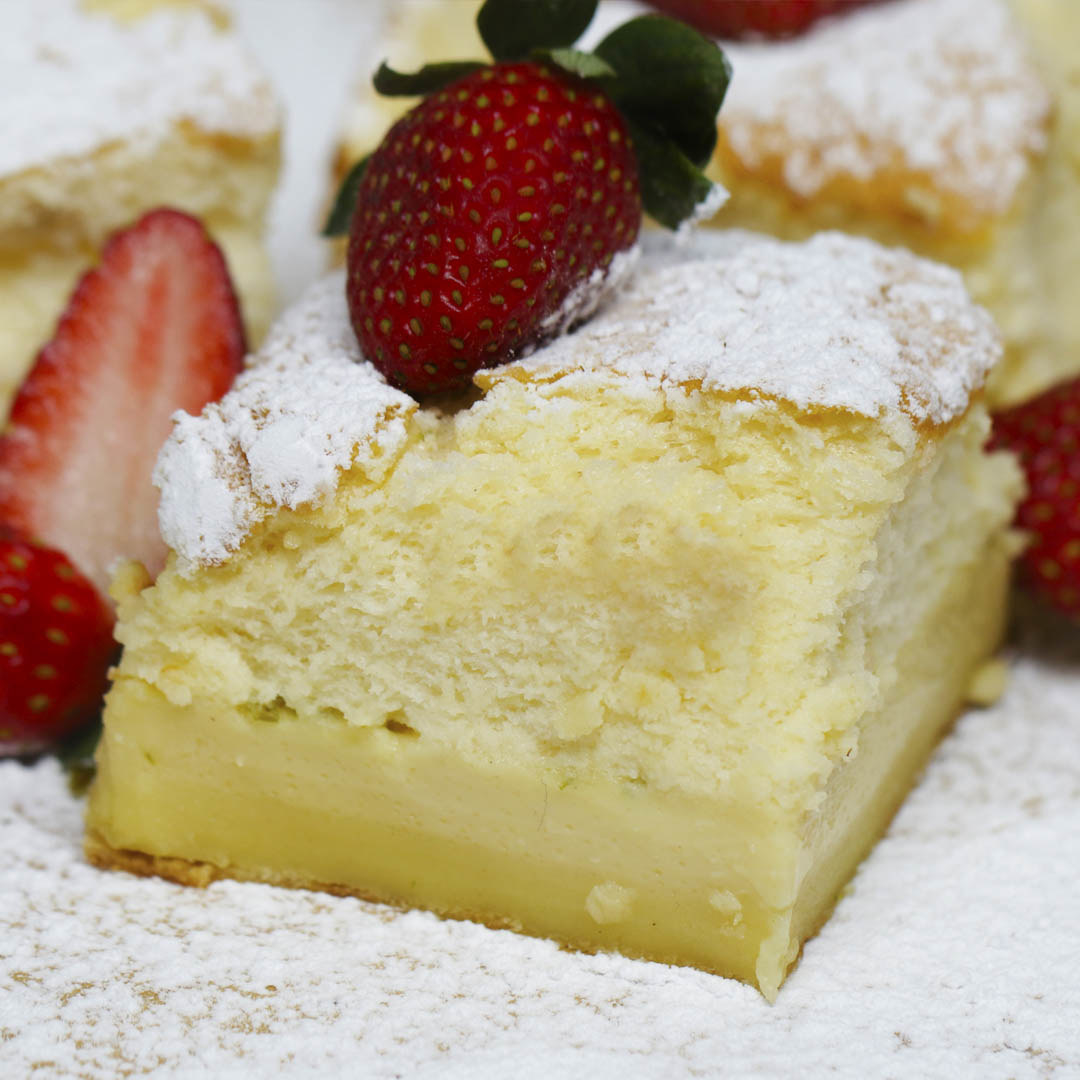 Zutaten
Ergibt 6
4 Eiweiß
4 Eigelb
180 g Zucker
2 EL Vanille-Extrakt
120 g Butter, geschmolzen
2 EL Zitronenschale
75 g Mehl
500 ml Milch
Puderzucker
Zubereitung
1. Ofen auf 160°C vorheizen.
2. Eine gebutterte quadratische Backform (20cm x 20cm) mit Backpapier auslegen.
3. Eiweiß mit einem Mixer steif schlagen. Beiseite stellen.
4. Eigelb und Zucker in eine Schale geben und verquirlen. Vanille-Extrakt, Butter und Zitronenschale hinzugeben und untermischen.
5. Mehl hinzugeben und mixen, bis alles eine gleichmäßige Masse ist.
6. Milch in in zwei Stufen langsam hinzugeben und dabei umrühren, bis alles gut vermischt ist.
7. Nun das geschlagene Eiweiß hinzugeben und verrühren.
8. Die Masse in die vorbereitete Backform geben 55 Minuten backen, bis der Kuchen oben goldbraun wird oder er nicht mehr "wackelt", wenn du die Backform leicht schüttelst.
9. Aus dem Ofen nehmen und gut abkühlen lassen. In Stücke schneiden und mit Puderzucker bestreuen.
10. Genießen!
Looks like there are no comments yet.
Be the first to comment!