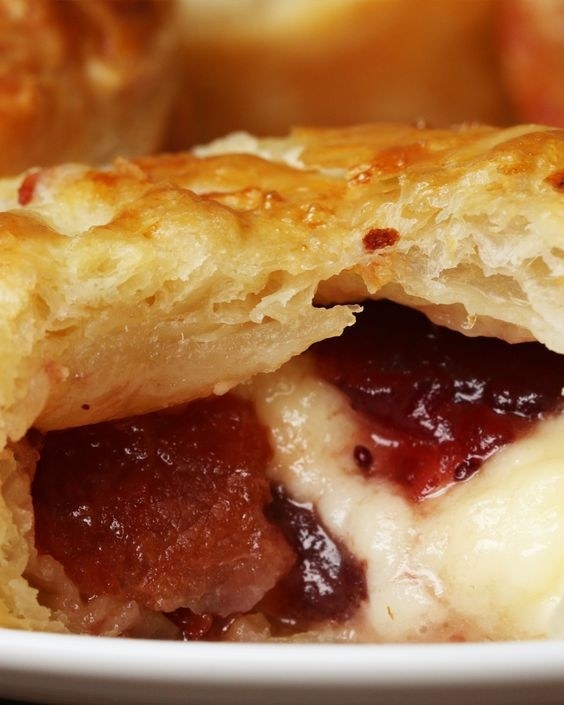 Zutaten:
3-4 Blätter Blätterteig
200 g Brie, ohne Rinde und geviertelt
8 Streifen Bacon, gebraten und gewürfelt
12 EL Cranberry-Sauce
1 Ei, (Eiklar)
Zubereitung
1. Ofen auf 180°C vorheizen.
2. Bläterteig ausrollen und Kreise mit 8 cm Durchmesser ausstechen für den Boden und 7 cm Durchmesser für oben..
3. Die Teigböden in eine gefettete Muffinform legen und an den Seiten nach oben andrücken.
4. Den Bacon, Brie und die Cranberrysauce hinzufügen. Dann das Eiklar auf den Seiten des Bodens verstreichen.
5. Oben den schmaleren Teigkreis auflegen und darauf achten, dass der Teigboden und -deckel gut verschlossen sind. Mit einer Gabel anstechen und noch einmal mit Eiklar bestreichen.
6. Für 15-20 Minute backen oder bis der Blätterteig aufgegangen und goldbraun ist.
7. Guten Appetit!
Looks like there are no comments yet.
Be the first to comment!