Blätterteig-Twister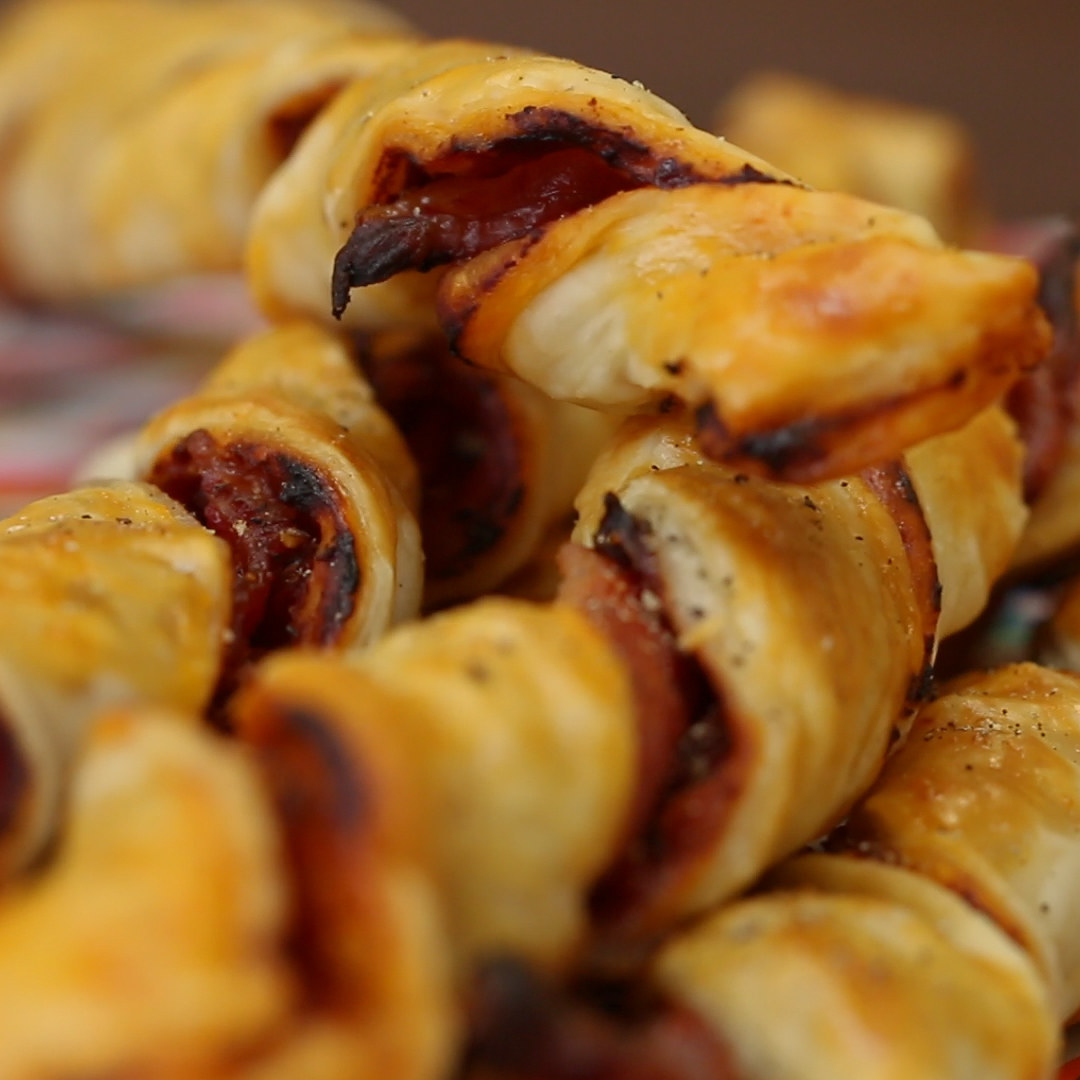 ZUTATEN
1 fertiger Blätterteig
50 g Tomatenmark
50 g getrocknete Tomaten, klein geschnitten
100 g Frühstücksbacon
1 Ei
4 TL Pfeffer
Zubereitung:
1. Backofen auf 180°C vorheizen.
2. Einen Blätterteig ausrollen.
3. Tomatenmark gleichmäßig auf dem Blätterteig verteilen.
4. Den Blätterteig der Breite nach in gleich große, ca. 2cm breite, Streifen schneiden.
5. Getrocknete Tomaten auf jeden zweiten Streifen des Blätterteigs streuen.
6. Jeweils eine Scheibe Bacon auf jeden zweiten dieser Streifen legen.
7. Lege je einen Streifen ohne Tomaten und Bacon über die belegten Streifen.
8. Beide kurzen Enden der doppelten Blätterteigstreifen zusammendrücken und sie mehrmals ineinander drehen, so dass Twister entstehen.
9. Verrühre das Ei in einer kleinen Schüssel und bestreiche die Twister damit.
10. Die Twister für 20/25 Minuten bei 180°C backen.
11. Nachdem du sie aus dem Ofen geholt hast, bestreue sie mit Pfeffer.
12. Geniessen!
Looks like there are no comments yet.
Be the first to comment!