Apfel-"Donuts"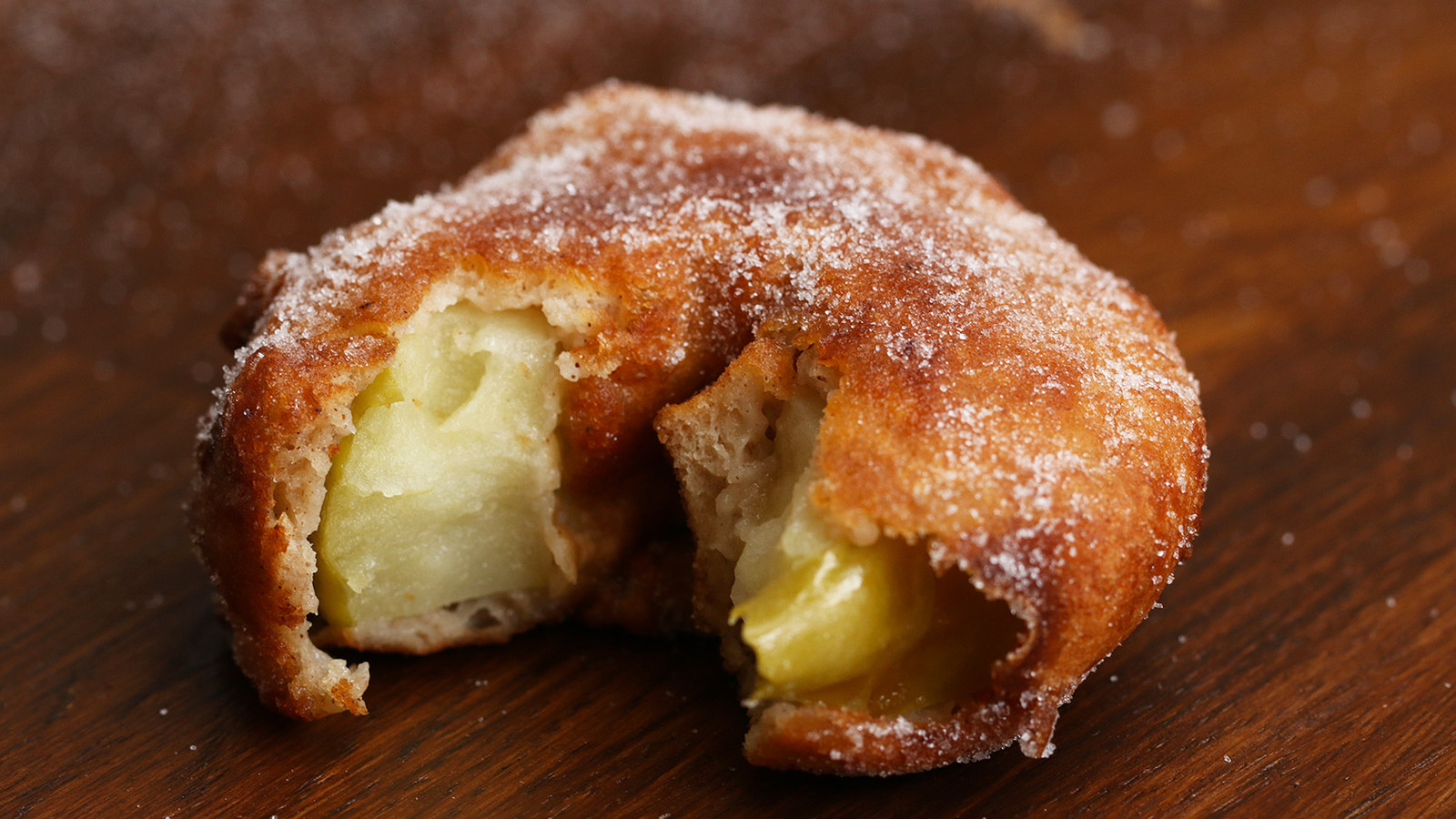 ZUTATEN
Apfel-"Donuts"
4 Äpfel/12 Stück
Teig:
250 g Mehl
50 g Zucker
1 TL Backpulver
1 TL Zimt
1/2 TL Muskat
1 TL Salz Butter
1 Ei
50 ml Buttermilch
80 ml Milch
4 Äpfel
500 ml Sonnenblumenöl zum Frittieren
100 g Zucker
ZUBEREITUNG
1. Das Mehl, 50g Zucker, das Backpulver, den Zimt, Muskat und Salz verrühren und dann das Ei und die Buttermilch unterheben.
2. Stück für Stück die Milch hinzufügen und den Teig glatt rühren.
3. Die Apfelkerne entfernen und die Äpfel in Ringe schneiden (pro Apfel etwa 3 Ringe).
4. Das Öl in einer tiefen Pfanne auf 180°C erhitzen.
5. Die Apfelringe im Teigmix wenden und von beiden Seiten ein paar Minuten lang frittieren.
6. Die Apfelringe auf einem Papiertuch abtropfen lassen und dann in Zucker wenden.
7. Guten Appetit!
Looks like there are no comments yet.
Be the first to comment!