Apfel-Toffee-Brotpudding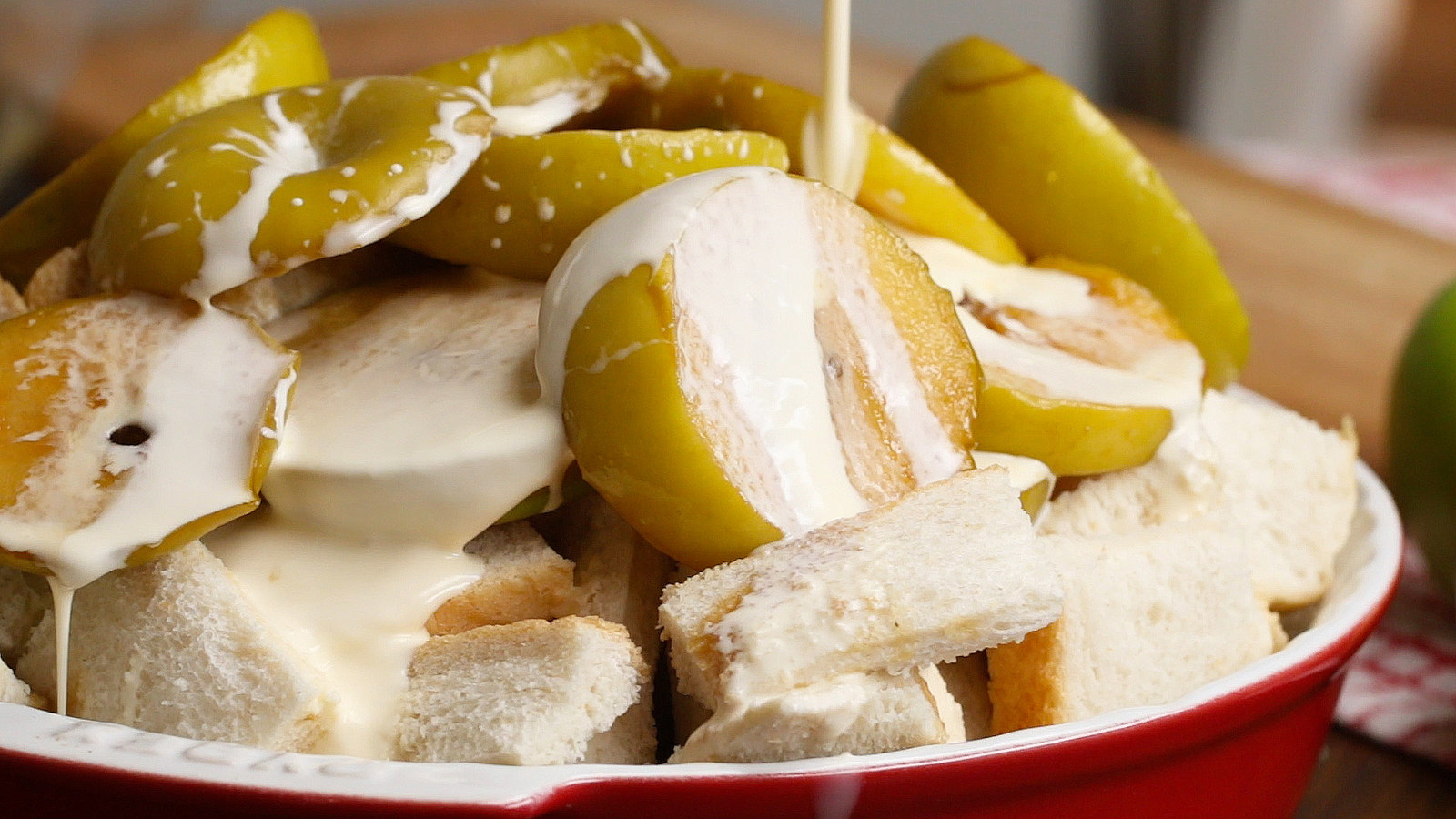 ZUTATEN
6 Portionen
100 g brauner Zucker
100 g Butter
6 Äpfel, in Scheiben geschnitten
Brotpudding
1/2 Laib Weißbrot, gestückelt
200 ml Sahne
200 ml Milch
2 Eier
Vanilleeis
ZUBEREITUNG
1. Ofen auf 180°C vorheizen.
2. Den braunen Zucker und die Butter vorsichtig über niedriger Flamme erhitzen.
3. Wenn das Toffee blubbert, die Apfelringe hinzufügen und den Topf vom Herd nehmen, wenn sie weich werden.
4. Die Hälfte der Apfelringe in eine backfeste Form geben und dann die Brotteile darüber verteilen.
5. Die restlichen Apfelringe darüber geben und den Toffee-Mix beiseite stellen.
6. Sahne, Milch und Eier vermengen und diesen Mix über die Apfelringe und die Brotteile gießen.
7. Eine Stunde backen.
8. Den Toffee wieder erhitzen und über den Brotpudding geben.
9. Mit Vanilleeis servieren.
10. Guten Appetit!
Looks like there are no comments yet.
Be the first to comment!