Einfaches Chili-Hühnchen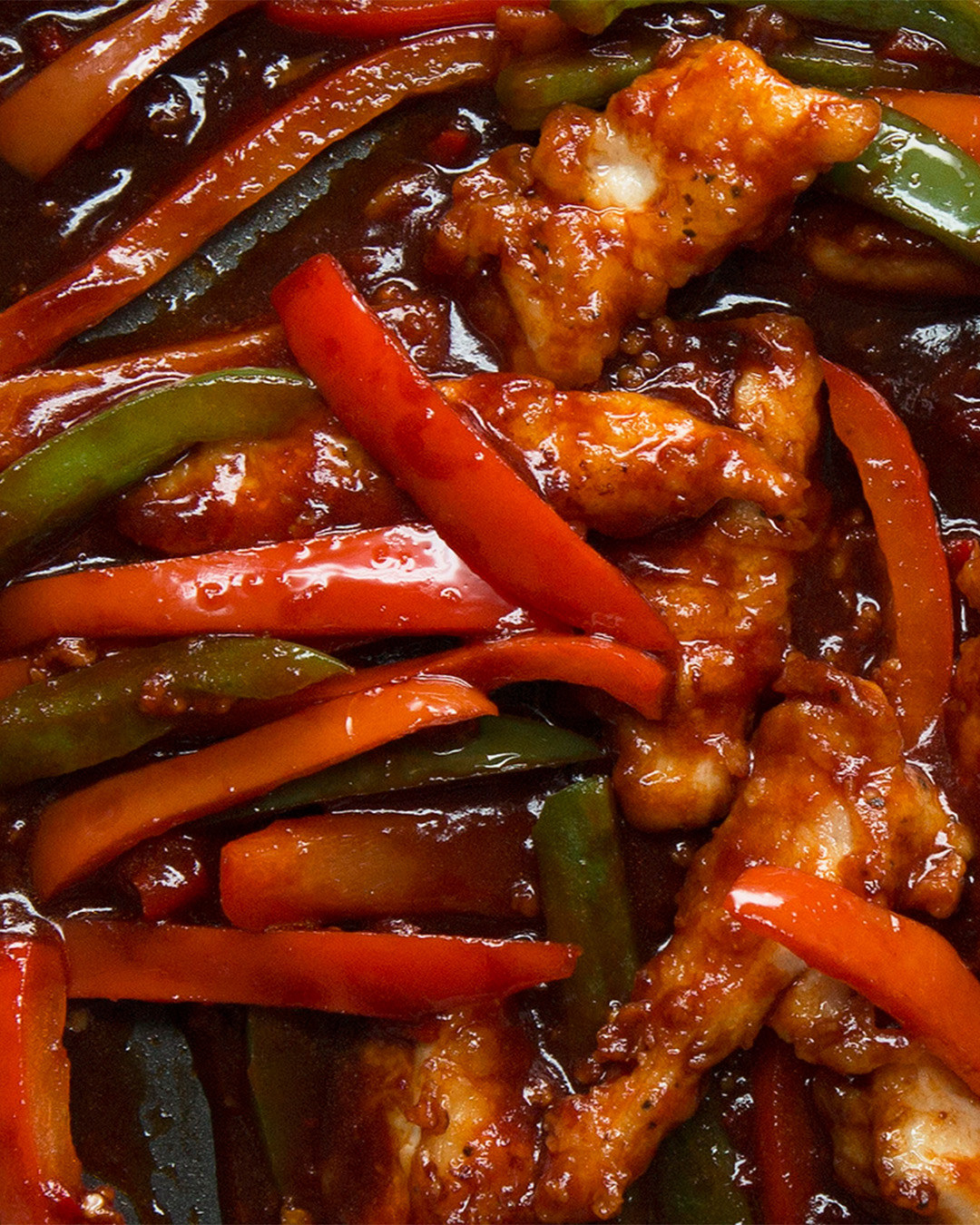 ZUTATEN
1-2 Hähnchenbrüste
1 TL Salz
1/2 TL Pfeffer
1 geschlagenes Ei
75 g Mehl
1 grüne Paprika
1 rote Paprika
Sauce
3 gepresste Knoblauchzehen
1 rote Chilischote
3 EL Sojasauce
2 EL Tomatenpüree
120 ml Wasser
Reis zum Servieren
ZUBEREITUNG
1. Das Hähnchen in schmale Streifen schneiden und in Ei und Mehl wenden.
2. Das Hähnchen von jeder Seite ein paar Minuten lang anbraten bis es goldbraun ist.
3. Die Paprika hinzufügen und ein paar Minuten lang weiter braten.
4. Beide Zutaten entfernen und beiseite stellen.
5. Danach Knoblauchzehen, die Chilischote, die Sojasauce, das Tomatenpüree und das Wasser in die Pfanne geben und unter rühren köcheln lassen bis die Sauce andickt.
6. Das Hühnchen und die Paprika hinzufügen und alles gut verrühren.
7. Mit Reis servieren.
8. Guten Appetit!
Looks like there are no comments yet.
Be the first to comment!