Knoblauch-Knoten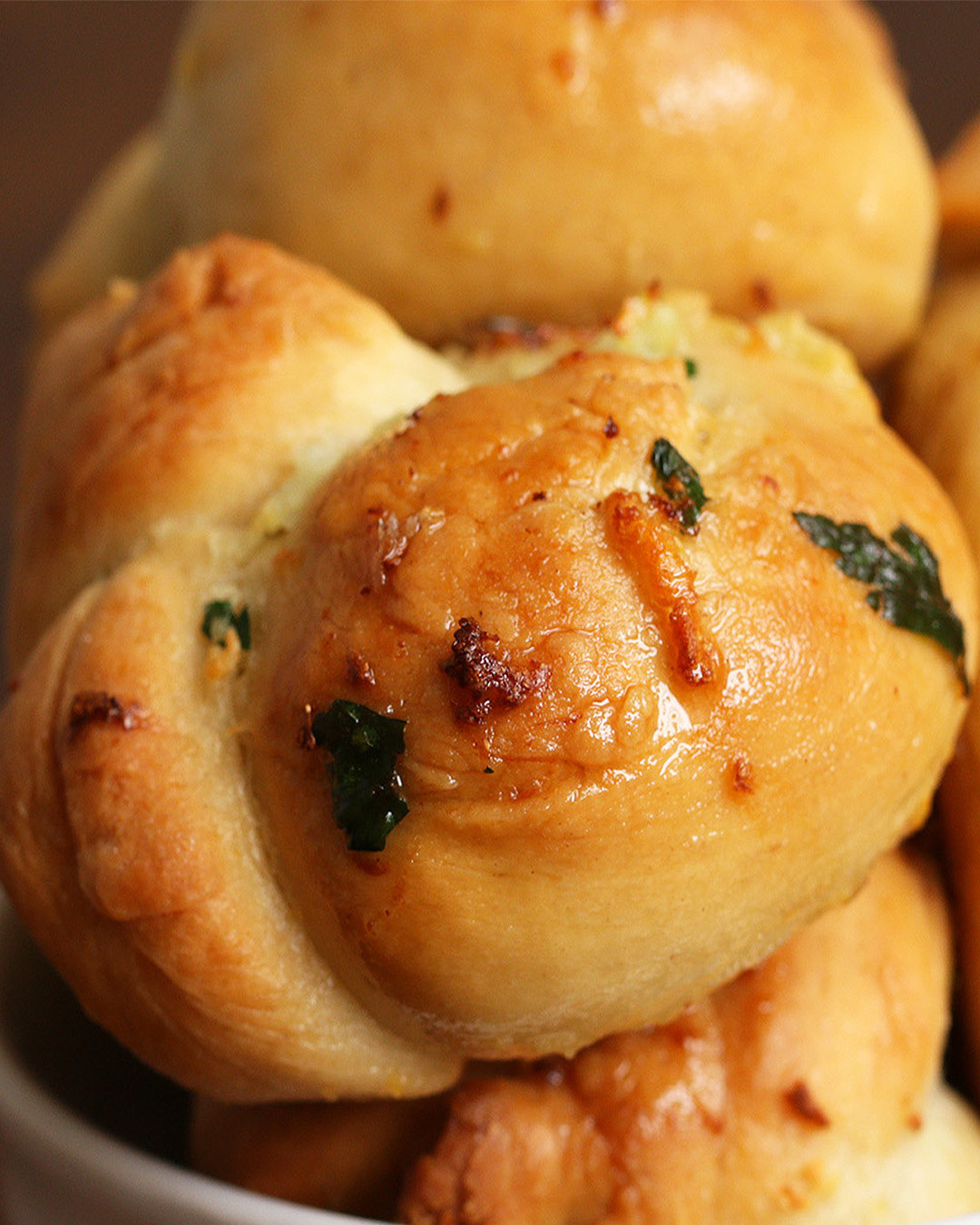 ZUTATEN
Teig
200 g Mehl (Typ 812)
1 TL Trockenhefe
1 TL Salz
200 ml warmes Wasser
2 TL Olivenöl
Knoblauchbutter
3 EL geschmolzene Butter
4 geriebene Knoblauchzehen
15 g Petersilie
ZUBEREITUNG
1. Mehl, Hefe und Salz vermengen und eine Mulde in der Mitte formen, in die nach und nach das warme Wasser gegeben wird.
2. 1 TL Olivenöl hinzufügen und alles sorgfältig vermengen.
3. Den Teig 7-10 Minuten lang glatt kneten.
4. Die Innenseite einer Schüssel mit Olivenöl beschichten.
5. Den Teig in der Schüssel mit einem Tuch abgedeckt an einem warmen Ort eine Stunde ruhen lassen (oder bis er die doppelte Größe erreicht hat).
6. Den Ofen auf 180°C vorheizen.
7. Den Teig in 9 Teile zupfen und daraus Knoten formen.
8. Die Knoten auf ein Backblech geben und 10 Minuten lang backen.
9. Die Zutaten für die Knoblauchbutter verrühren und die Knoten mit dem Mix bedecken.
10. Weitere 5 Minuten lang backen.
11. Guten Appetit!
Looks like there are no comments yet.
Be the first to comment!