Chorizo-Käse-Zupfbrot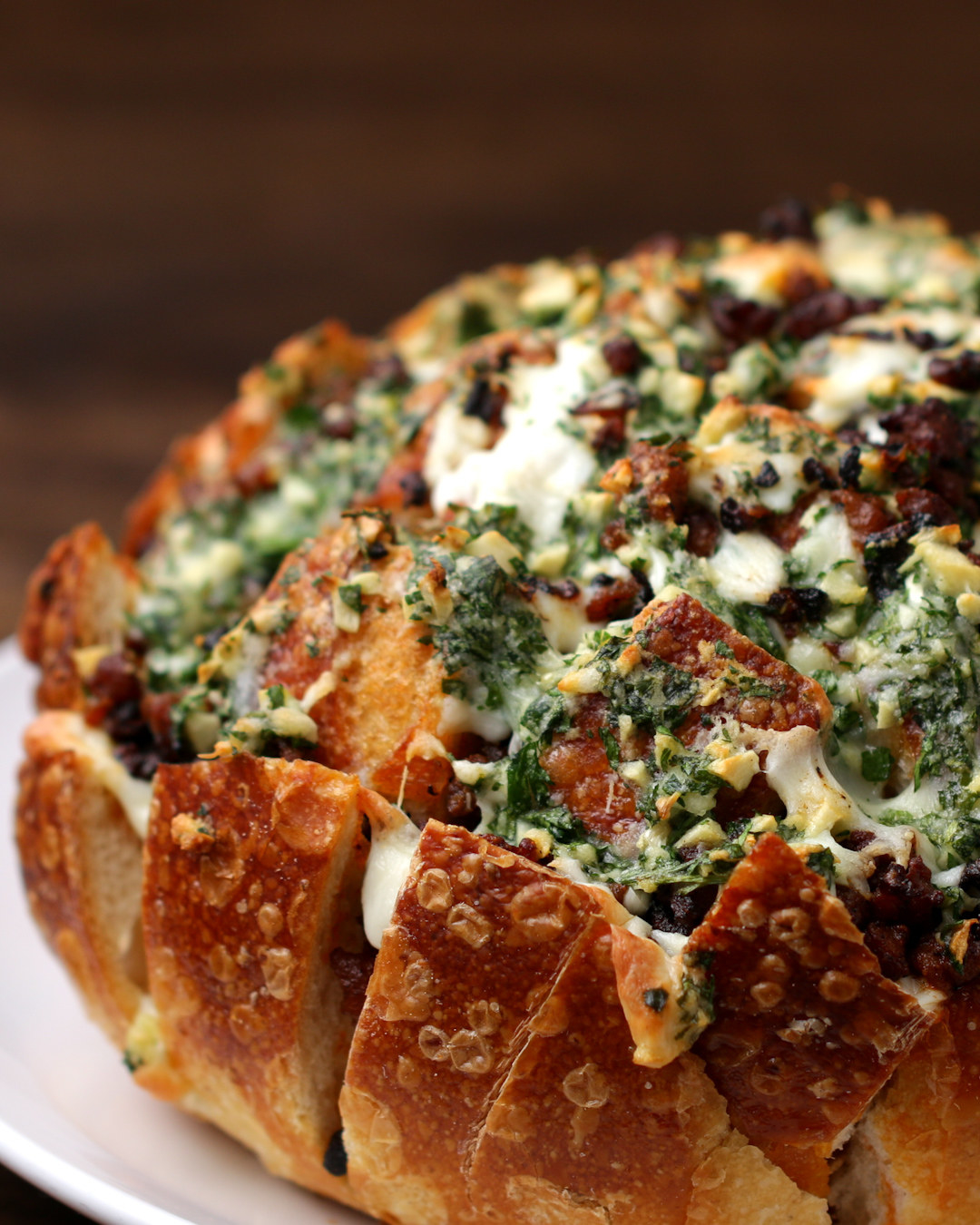 ZUTATEN
3-4 Portionen
200 g Chorizo
1/2 gehackte Zwiebel
110 g gehackte Pilze
1 TL Salz
1/2 TL Pfeffer
1 großer Laib Brot
220 g Käse
5 EL geschmolzene Butter
3 fein gehackte Knoblauchzehen
3 El gehackte Petersilie
3 EL geriebener Parmesan
ZUBEREITUNG
1. Ofen auf 180°C vorheizen.
2. Die Chorizo-Wurst über mittelstarker Hitze anbraten und dann die Zwiebel, die Pilze, Salz und Pfeffer hinzufügen. Braten bis die Chorizo braun und Zwiebel und Pilze knusprig sind. Beiseite stellen.
2. Längs und quer Schnitte in den Brotleib schneiden (nicht zu tief).
3. Die Hälfte des Käses in die zwischen die Brotspalten stecken , dann den Chorizo-Mix darüber verteilen. Das Ganze zum Schluss mit dem Rest Käse bedecken.
4. Die geschmolzene Butter, die Petersilie und den Parmesan in einer kleinen Schüssel vermischen und den Mix gleichmäßig auf das Brot pinseln.
5. Das Zupfbrot für 20 Minuten in den Ofen stellen, bis der Käse goldbraun und geschmolzen ist.
6. Guten Appetit!
Looks like there are no comments yet.
Be the first to comment!