Matcha-Puffreishappen mit Schokolade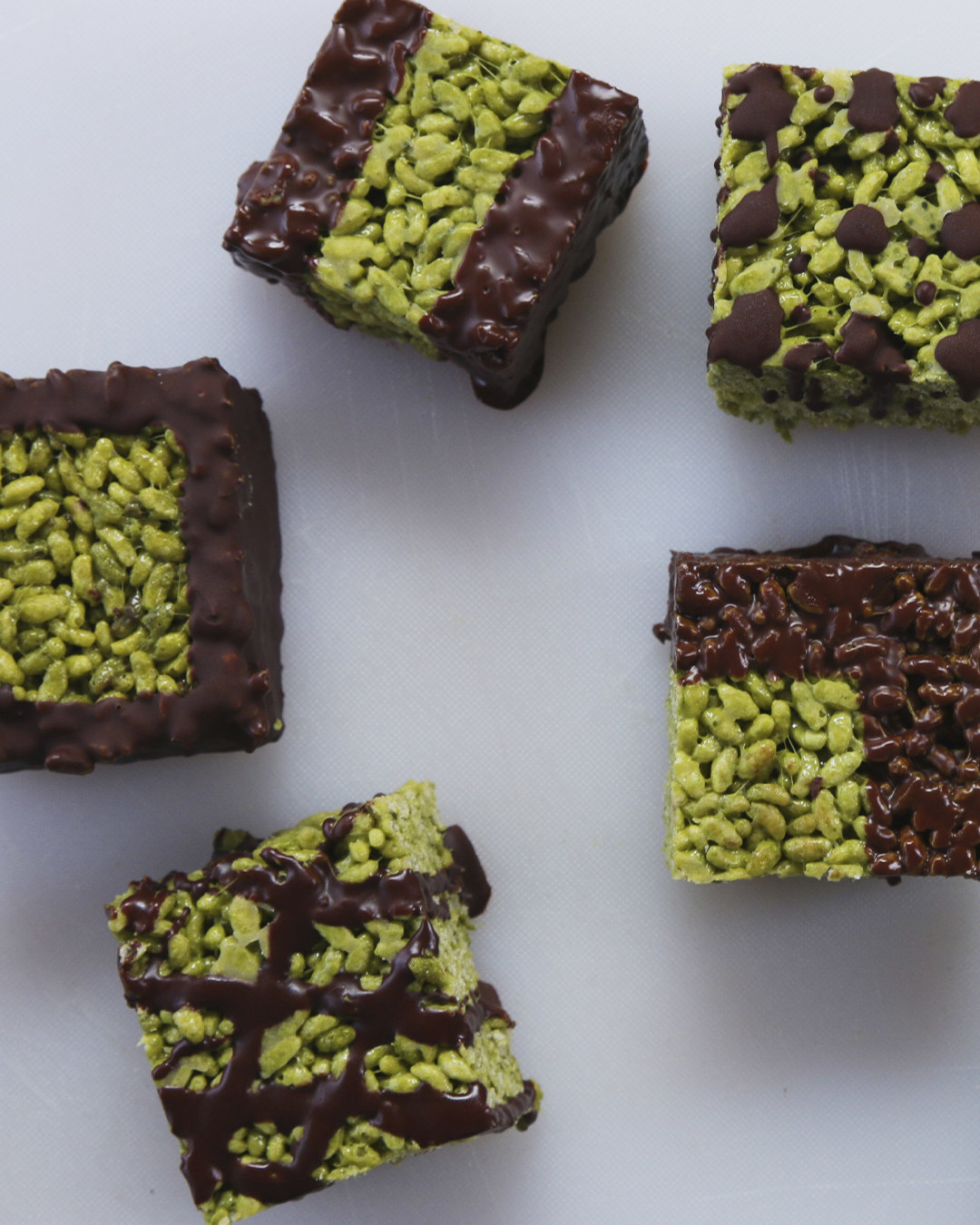 ZUTATEN
8 Portionen
60 g Butter
290 g Marshmallows
2 EL Butter
2 EL Matcha
125 g Puffreis
200 g dunkle Schokolade
2 EL Kokosnussöl
ZUBEREITUNG
1. Butter bei schwacher Hitze zerlaufen lassen und die Marshmallows unterrühren bis eine glatte Masse entsteht.
2. Vanille und Matcha hinzufügen und Topf vom Herd nehmen.
3. Puffreis unter die Masse heben und das Ganze in eine gefettete Form geben.
4. Die Masse ausbreiten, mit Wachspapier festpressen und dann abkühlen lassen.
5. Die Masse aus der Form entfernen und in Quadrate schneiden.
6. Die Schokolade mit dem Kokosnussöl verschmelzen und die Matcha-Quadrate damit garnieren.
7. Abkühlen lassen und dann genießen! Guten Appetit!
Looks like there are no comments yet.
Be the first to comment!