Escondidinho mit Salsiccia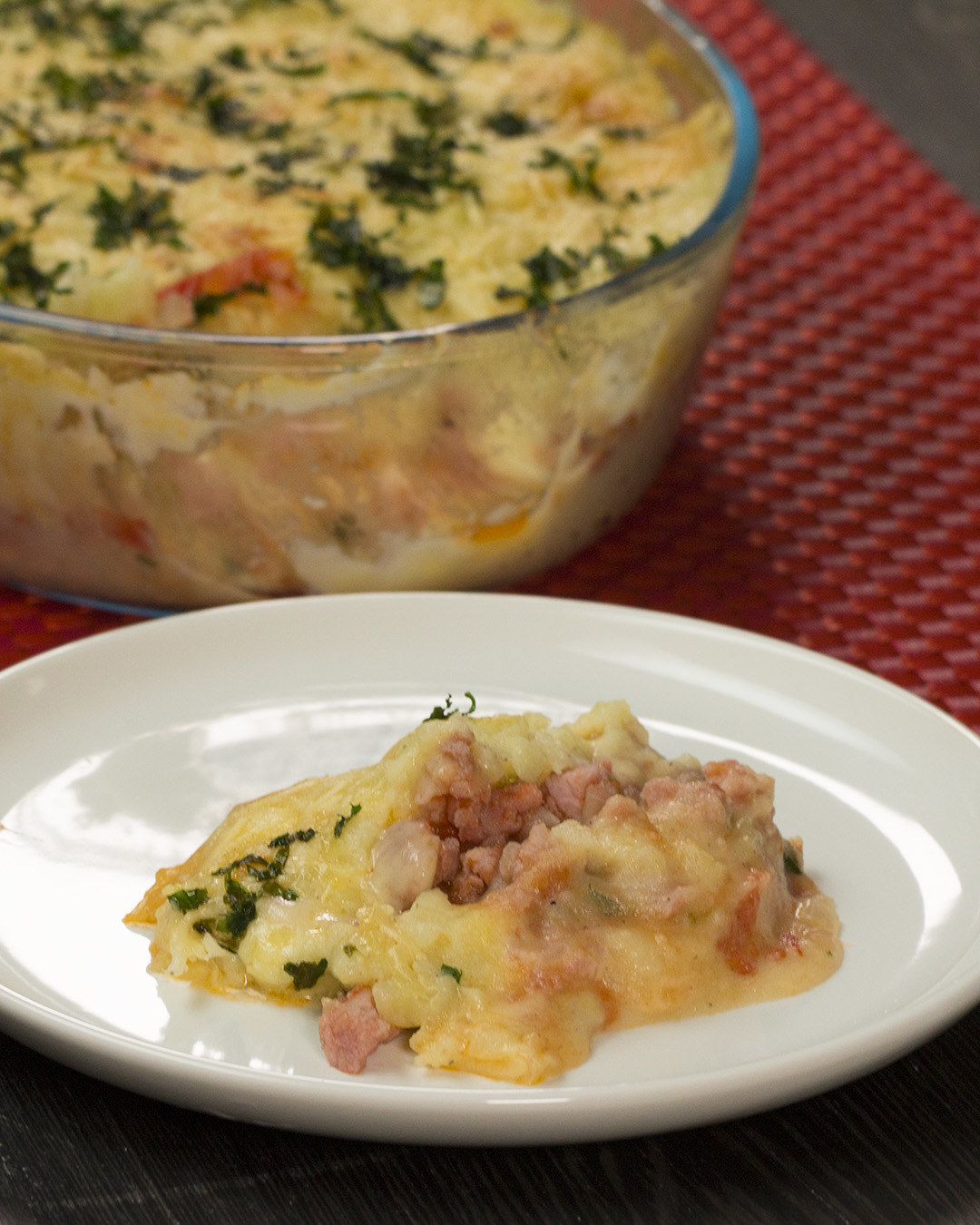 So geht's:
ZUTATEN
6 Kartoffeln
5 Salciccia-Würste
4 Tomaten
1 Zwiebel (eine Hälfte gehackt, eine Hälfte gerieben)
1 grüne Chilischote, gehackt
1 EL Butter
2 EL Öl
110 g Mozzarella
Parmesan
240 ml Milch
15 g Petersilie, gehackt
3 TL Salz
1 TL Pfeffer
ZUBEREITUNG
1. Ofen auf 200ºC vorheizen.
2. Die Kartoffeln schälen und mit der Wurst zusammen kochen, bis diese weich genug zum Zerstampfen sind.
3. Kartoffeln stampfen und beiseite stellen. Wurst zerkleinern und beiseite stellen.
4. Butter, geriebene Butter, Kartoffelbrei und Milch verrühren und mit Salz und Pfeffer würzen. Beiseite stellen.
5. Die gehackte Zwiebel mit der Chilischote in Öl glasig braten. Wurst, Tomaten und Salz hinzufügen. Kochen bis die Tomaten weich sind.
6. Petersilie darüber streuen und vorsichtig verrühren. Sauce beiseite stellen.
7. Kartoffelbrei, Sause, Mozzarella und den restlichen Kartoffelbrei in einer großen Auflaufform schichten.
8. Mit Parmesan und Petersilie bestreuen.
9. 35 Minuten lang backen oder bis der Käse geschmolzen und die obere Schicht goldbraun ist.
10. Guten Appetit
Looks like there are no comments yet.
Be the first to comment!