Cookie Cheesecake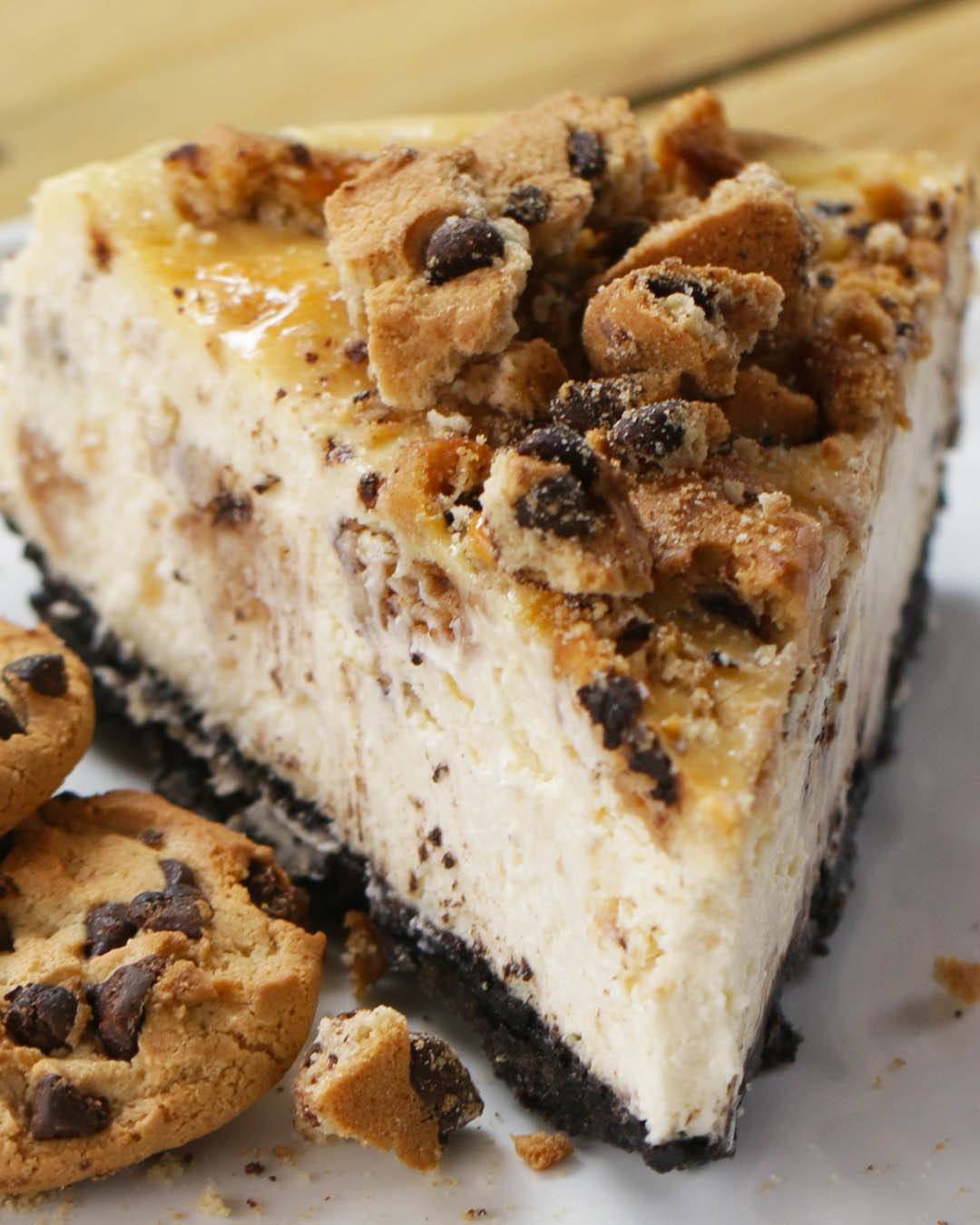 ZUTATEN
8 Portionen
500 g Sandwich-Kekse
60 g Butter
230 g Sahne
3 Eier
1 EL Vanille
225 g Zucker
700 g Frischkäse
225 g Chocolate Chip Cookies, zerkleinert
ZUBEREITUNG
1. Den Ofen auf 160°C vorheizen und eine runde Springform mit Backpapier auslegen.
2. Die Sandwich-Kekse fein zerkleinern und mit der geschmolzenen Butter zu einer glatten Masse verrühren.
3. Den Teig in die Springform geben und festdrücken. Dann 10 Minuten backen und abkühlen lassen.
4. Sahne, Eier, Vanille, Zucker und Frischkäse in den MIxer geben oder mit einem Handrührgerät zu einer glatten Creme rühren.
5. Die zerkleinerten Cookies hinzufügen und gut unterrühren. Dann die Creme auf den Teigboden geben.
6. Die Form vorsichtig schütteln, um die Luftbläschen aus der Creme zu entfernen. Mit Cookie-Krümeln bestreuen
7. Bei 160°C für 45 minutes backen oder bis die Creme fest ist.
8. Abkühlen lassen und 12 Stunden lang kalt stellen.
9. Guten Appetit
Looks like there are no comments yet.
Be the first to comment!