Hackfleisch-Rolle mit Schinken, Bacon und Käse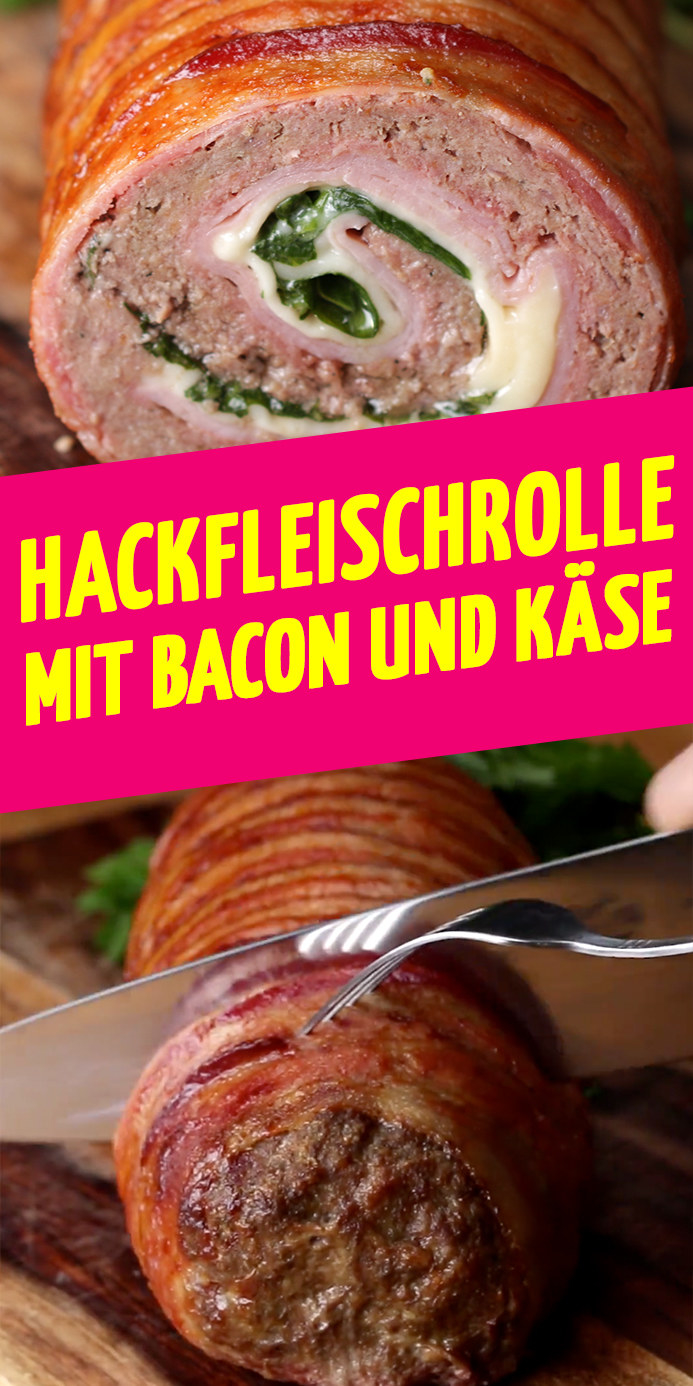 ZUTATEN
ZUTATEN
6 Portionen
1 kg Rinderhack
2 Eier
90 g Paniermehl
2 TL Salz
2 TL Pfeffer
1 EL Knoblauchpulver
Alufolie
4-6 Scheiben Schinken
6-8 Scheiben Käse
450 g Spinat
10-12 Streifen Bacon
1. Ofen auf 180°C vorheizen und dann Rinderhack in eine Schüssel geben und zwei Eier drüberschlagen.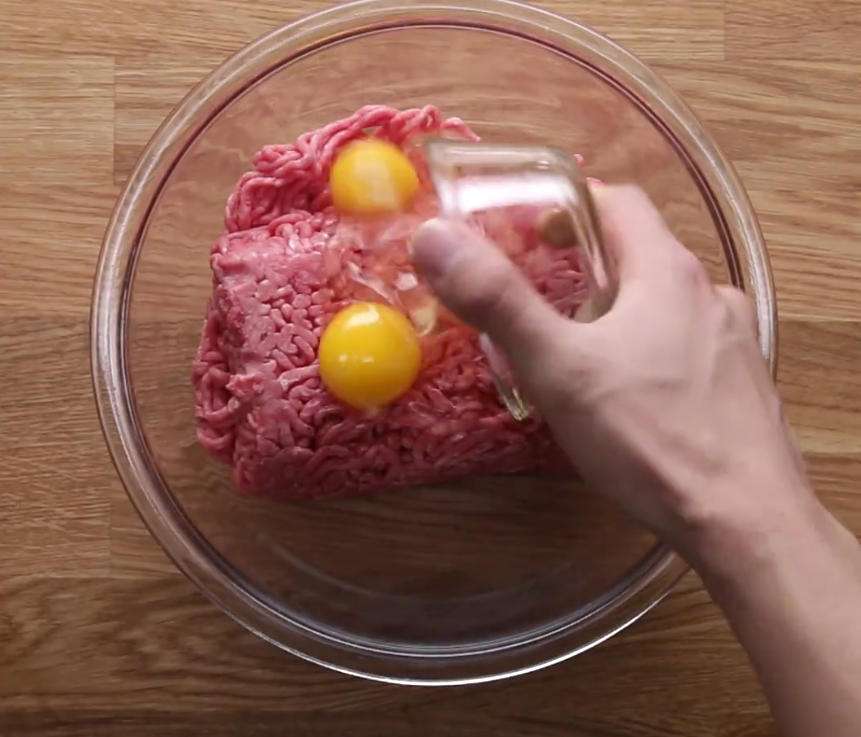 2. Paniermehl, Salz, Pfeffer und Knoblauchpulver hinzugeben.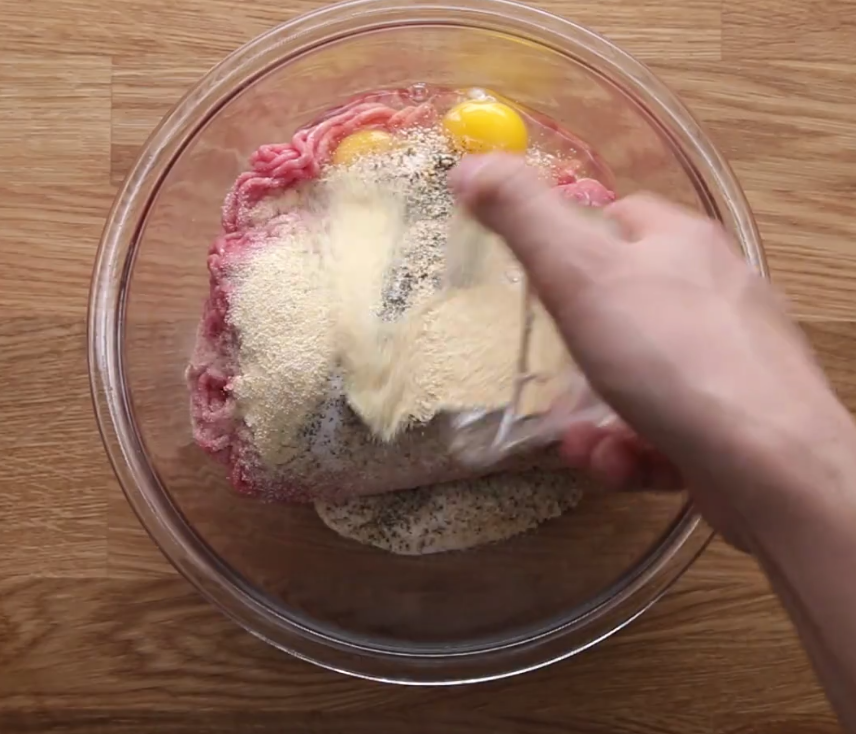 3. Alles zu einer glatten Masse vermengen.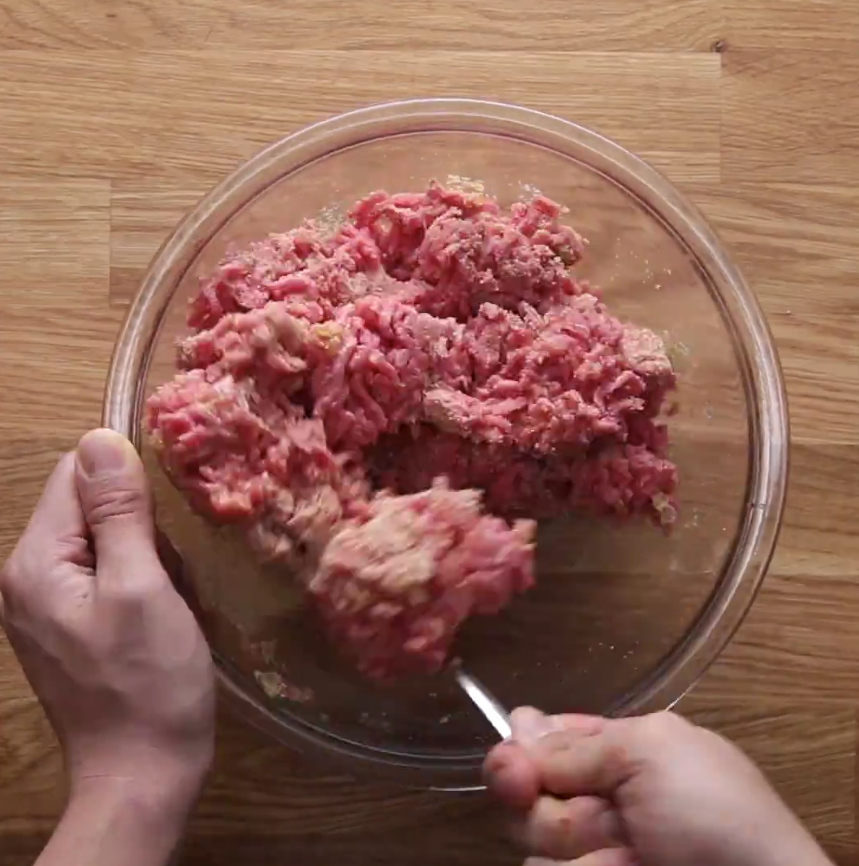 4. Diese Masse gleichmäßig auf einem Backblech mit Alufolie ausbreiten …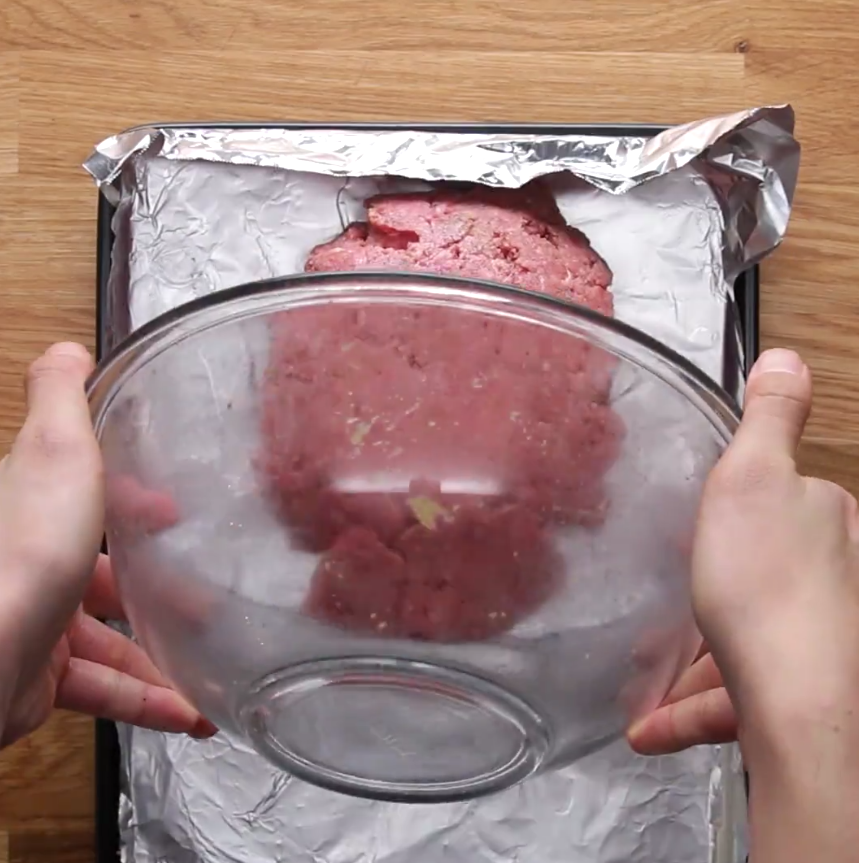 5. … und fest drücken.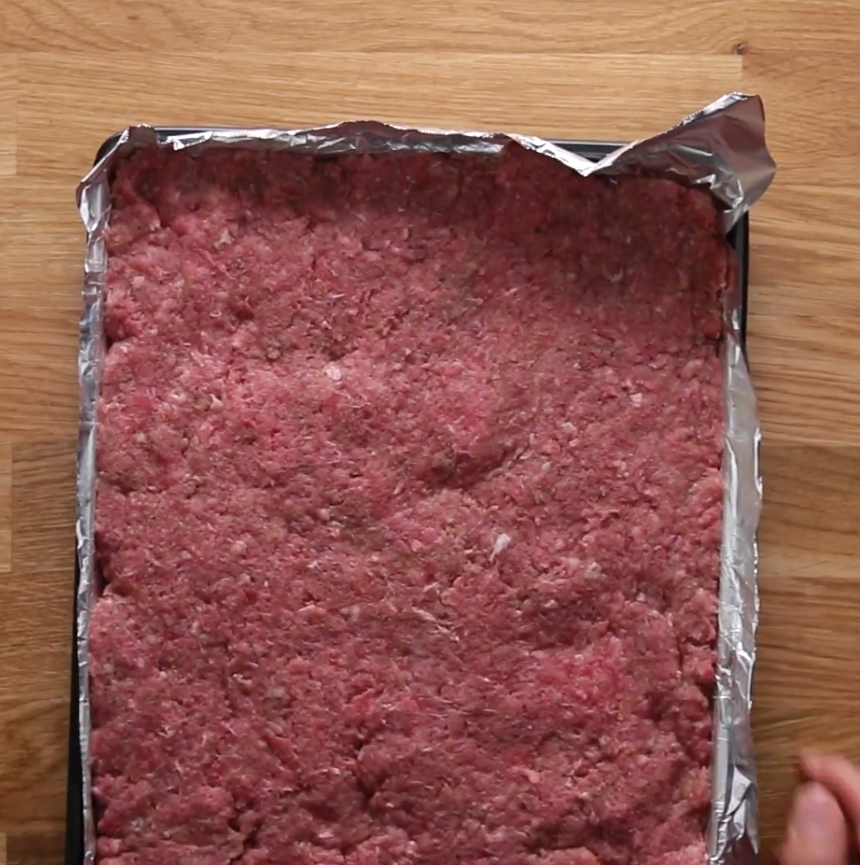 6. Diese Rinderhack-Schicht erst mit Schinken …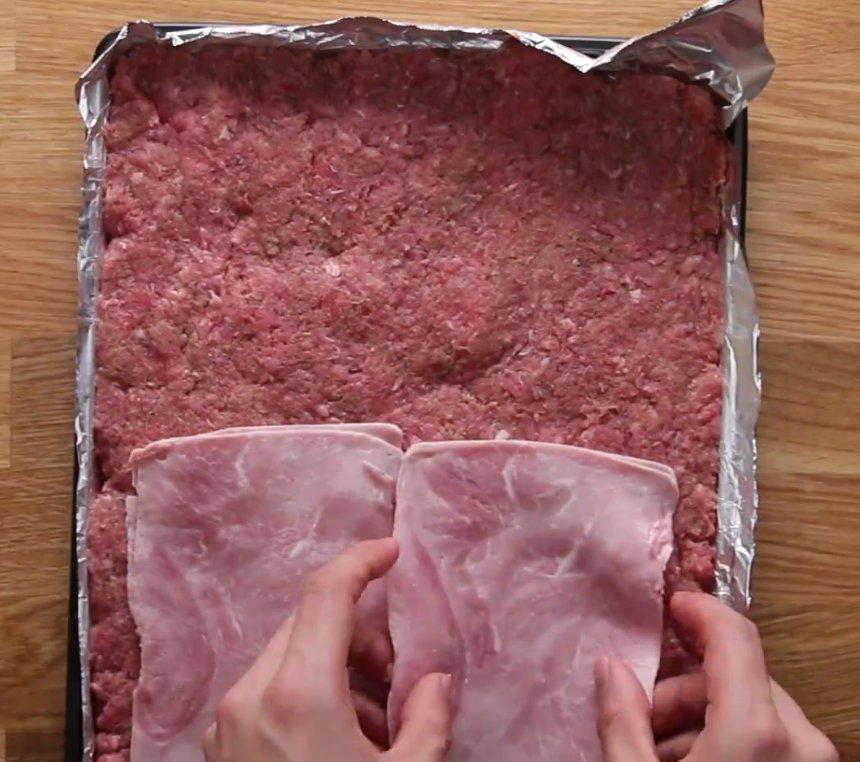 7. … dann mit Käse …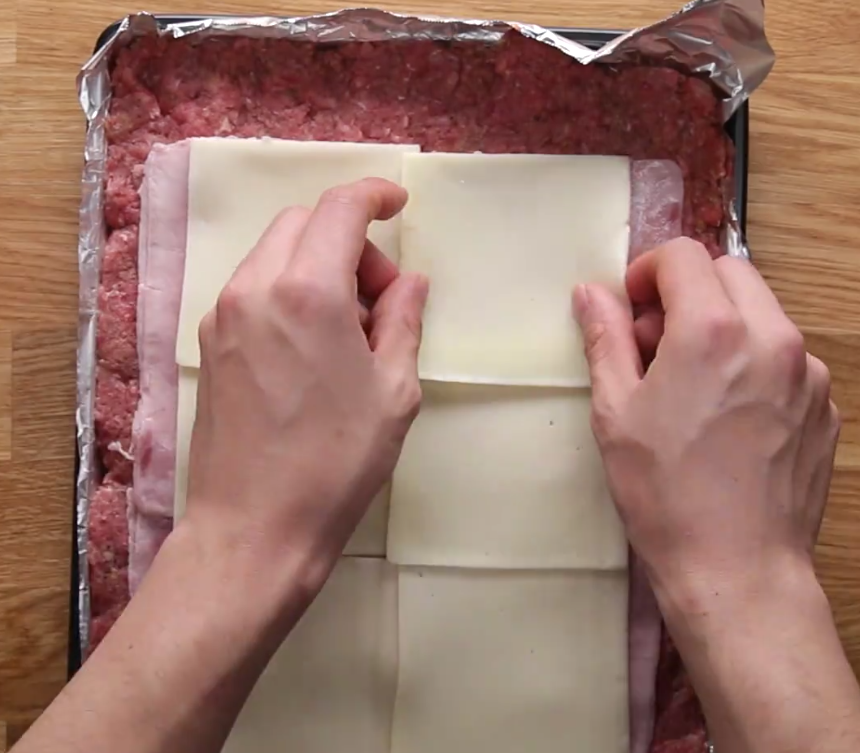 8. und dann mit Spinat belegen.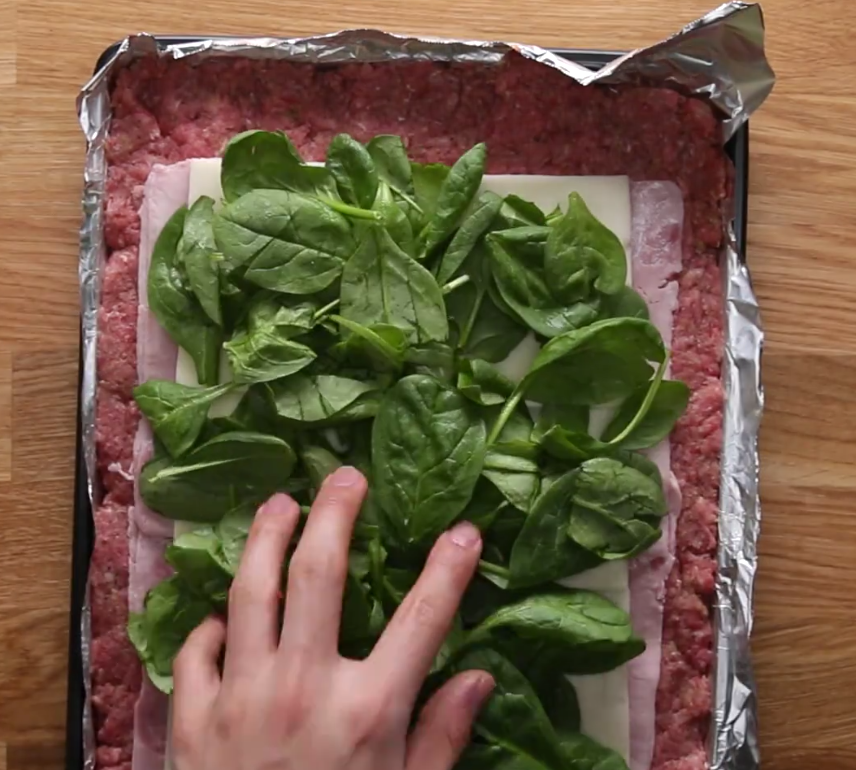 9. Das Ganze mithilfe der Alufolie fest einrollen und dann beiseite legen.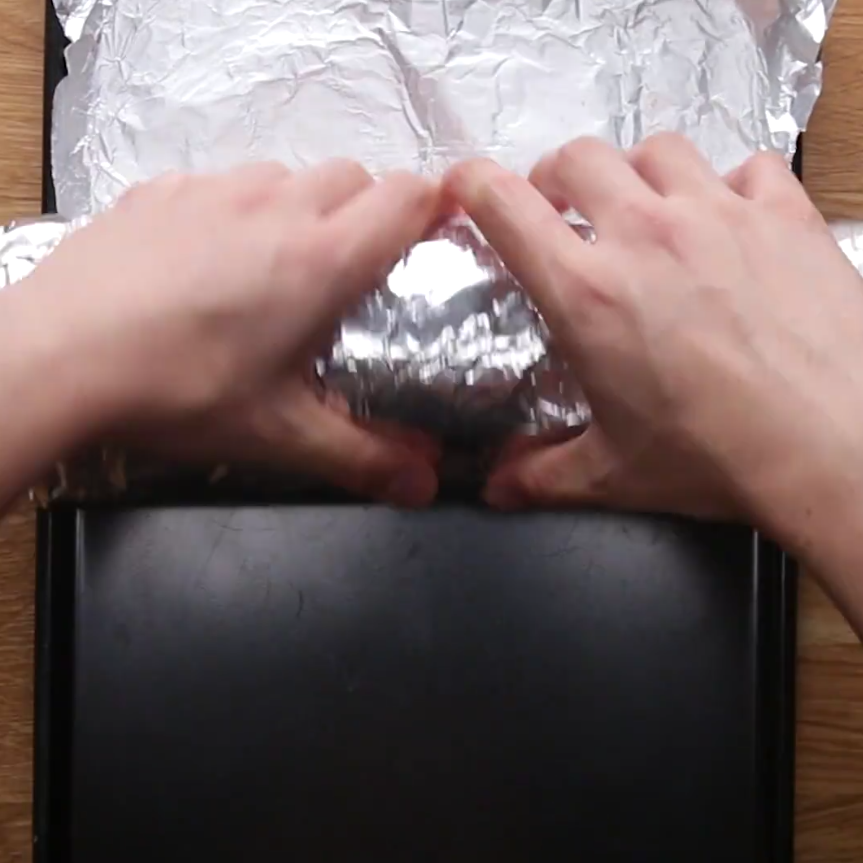 10. Den Bacon überlappend auf einem anderen Backblech mit Alufolie ausbreiten.
11. Die Hack-Rolle auf einem Ende der Bacon-Schicht platzieren und diese dann wieder mithilfe der Alufolie einrollen.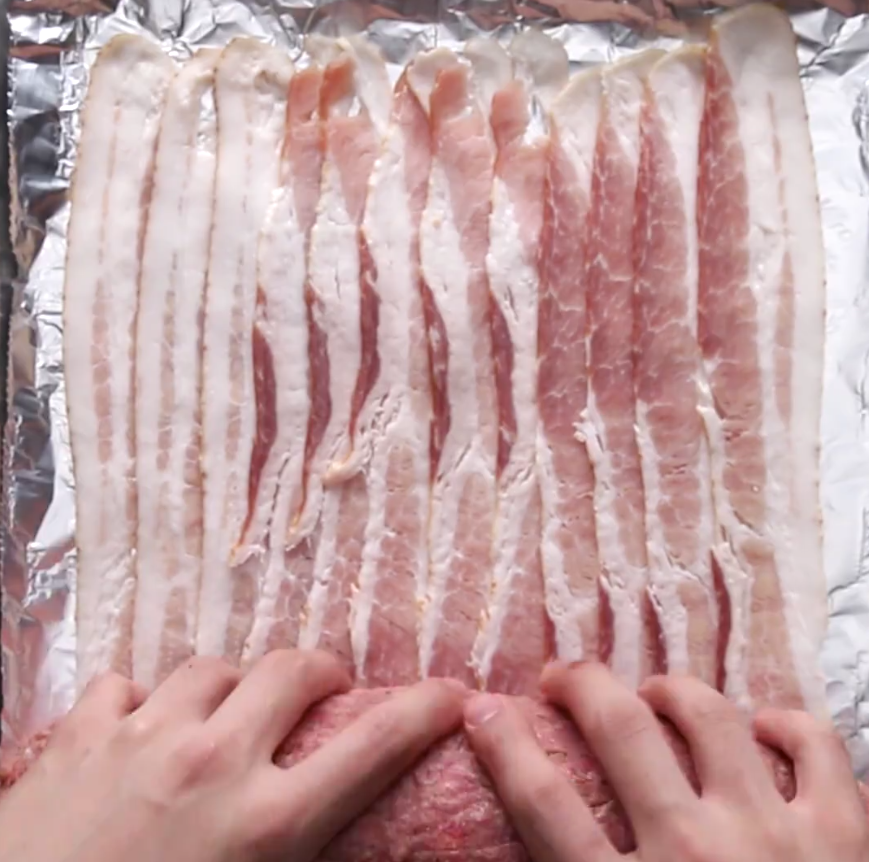 12. Die Bacon-Hack-Rolle in der Alufolie 25 Minuten lang backen, dann die Temperatur auf 260°C erhöhen und die Alufolie entfernen. Die Rolle nochmal 20 Minuten lang backen bis der Bacon knusprig und goldbraun ist.
13. Abkühlen lassen, in Scheiben schneiden …
14. … und dann servieren. Guten Appetit!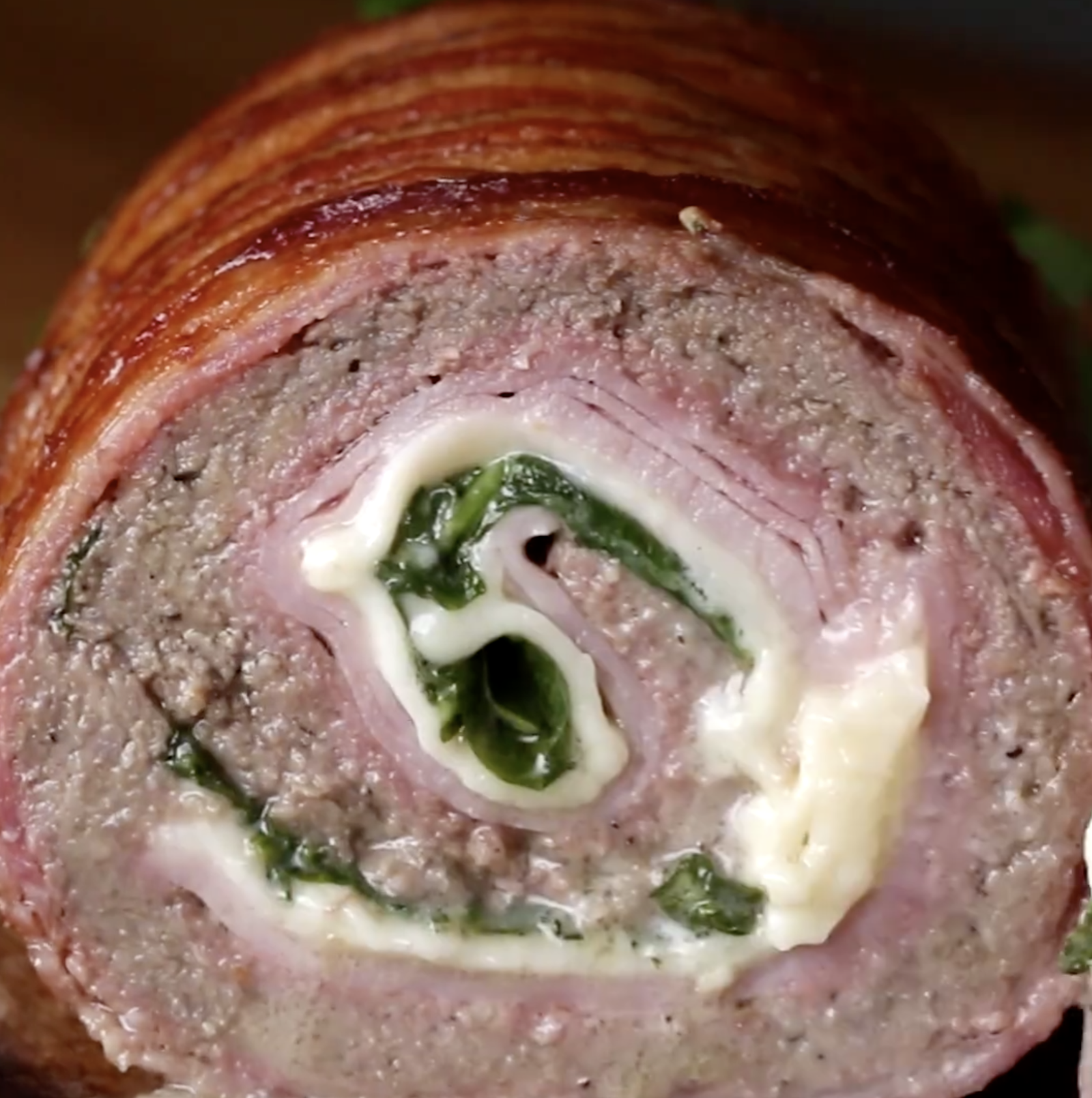 Wie wäre es mit noch mehr grandiosen Rezepten? Dann schau dir unsere "Heiß! und Fettig"-Playlist auf Youtube an.
Looks like there are no comments yet.
Be the first to comment!