Brownie-Fudge-Cookies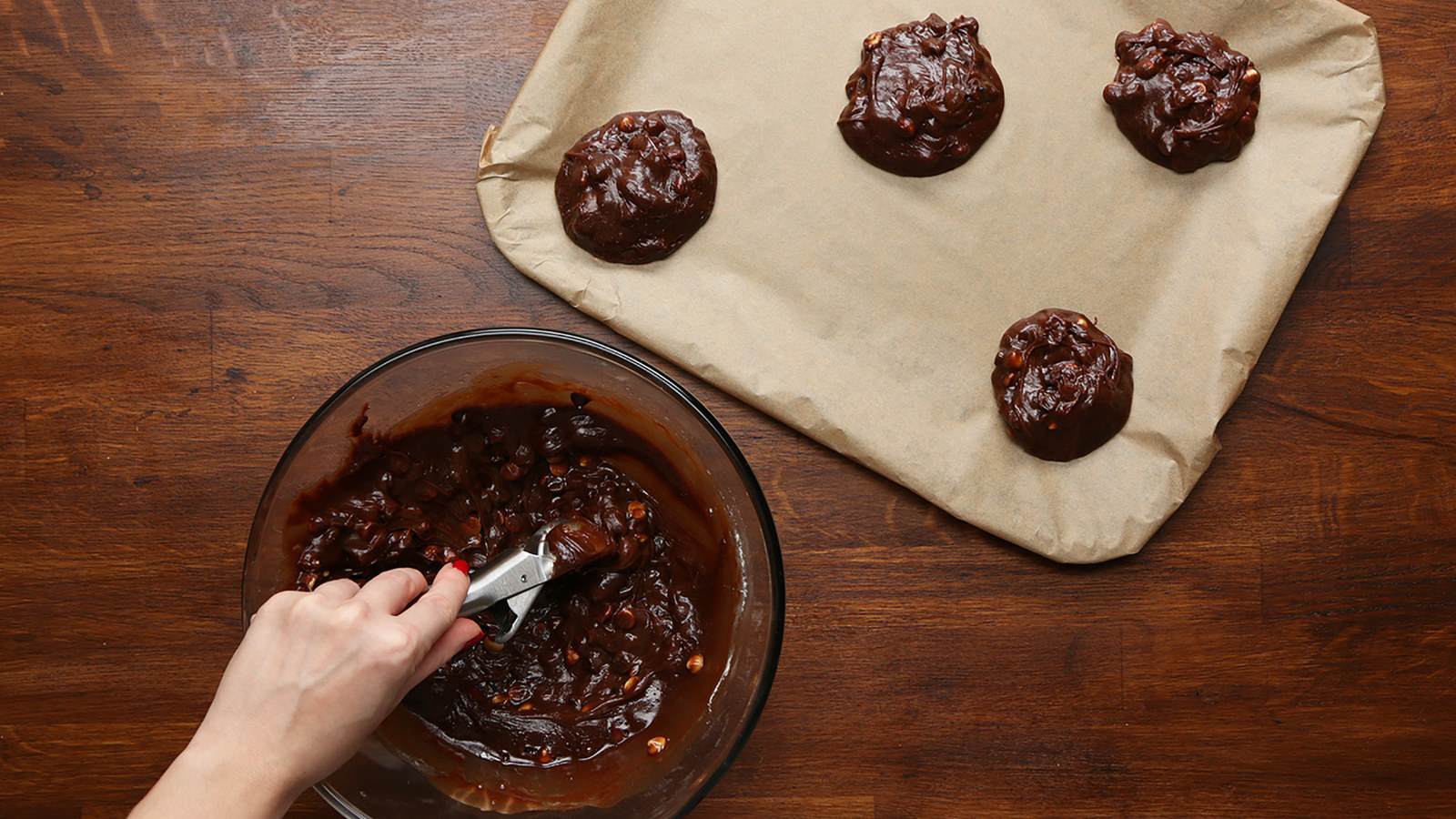 ZUTATEN
10-12 Stück
150 g brauner Zucker
2 Eier
100 g geschmolzene Butter
100 g geschmolzene Schokolade
1 TL Vanille-Extrakt
125 g Mehl
1 TL Backpulver
1/2 TL Salz
100 g dunkle Schokoraspeln
100 g weiße Schokoraspeln
ZUBEREITUNG
1. Ofen auf 180°C vorheizen und ein Backblech mit Backpapier auslegen.
2. Den braunen Zucker und die Eier in einer großen Schüssel verrühren.
3. Danach die Butter, die Schokolade und den Vanille-Extrakt hinzufügen.
4. Dann das Mehl, Backpulver und Salz unterheben.
5. Zum Schluss die Schokoraspeln hinzugeben.
6. 30 Minuten lang kalt stellen.
7. Die Cookie-Kleckse mit großzügigem Raum dazwischen auf dem Blech verteilen.
8. 12 Minuten lang backen bis die Cookies außen knusprig und innen weich sind.
9. Guten Appetit!
Looks like there are no comments yet.
Be the first to comment!