Lebkuchen-Schokotrüffel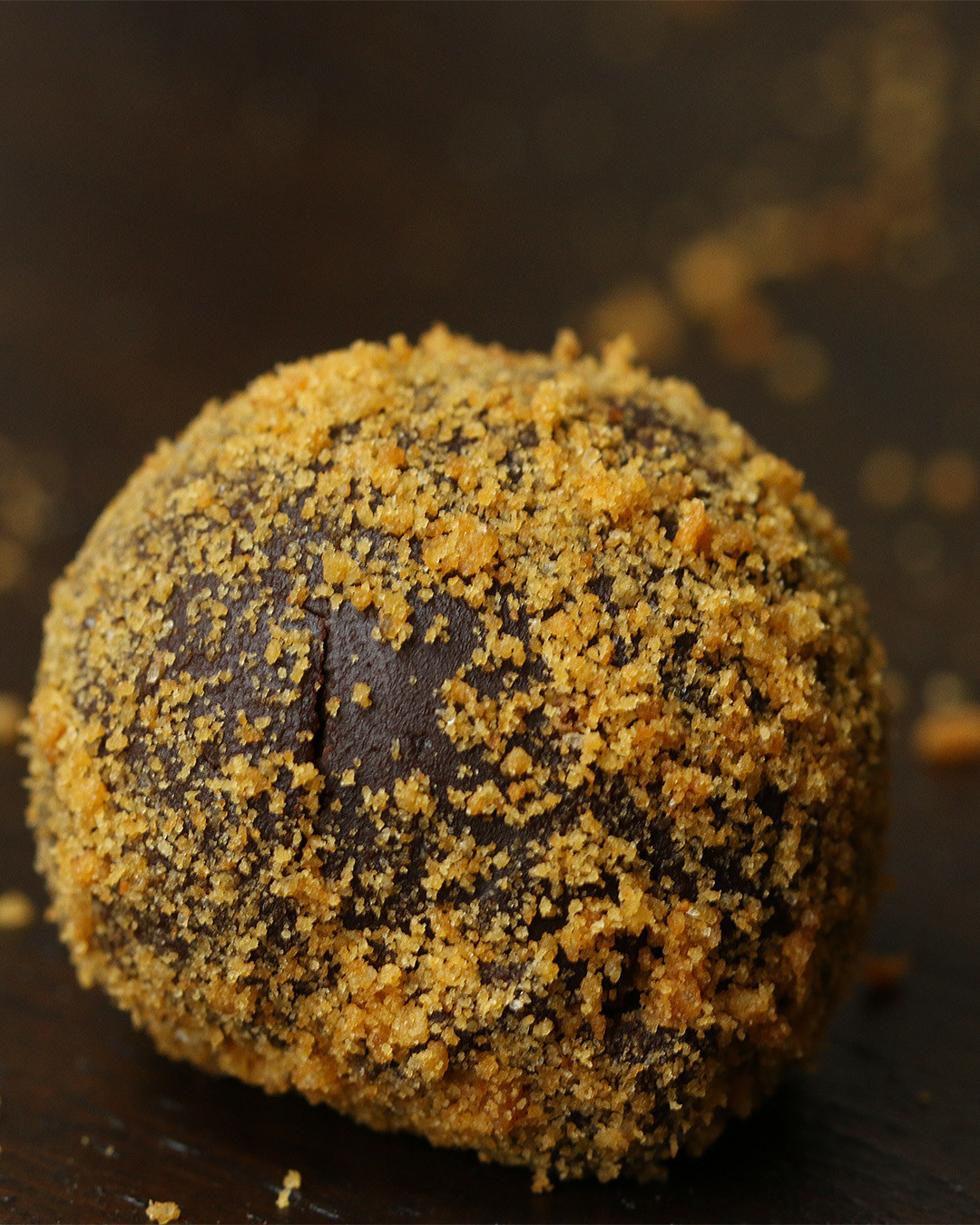 ZUTATEN
12 Stück
200 ml Crème Double
300 g Schokolade
1 TL Ingwer
1 TL Zimt
150 g Ginger Biscuits/Ginger Nuts (oder mit Ingwerkeksen nach Wahl)
ZUBEREITUNG
1. Die Crème Double vorsichtig in einer Stielkasserolle erhitzen. Dann Herd abstellen.
2. Die Schokolade in der heißen Crème Double schmelzen.
3. Ingwer und Zimt dazu rühren.
4. Die Masse mindestens 3 Stunden lang kühlen.
5. Die Kekse in einem Mixer fein zerkleinern.
6. Die Trüffel-Masse mithilfe eines Löffels zu Bällchen formen und in der Keks-Panade wenden.
7. Guten Appetit!
Looks like there are no comments yet.
Be the first to comment!