Hühnchen-Brokkoli-Pfanne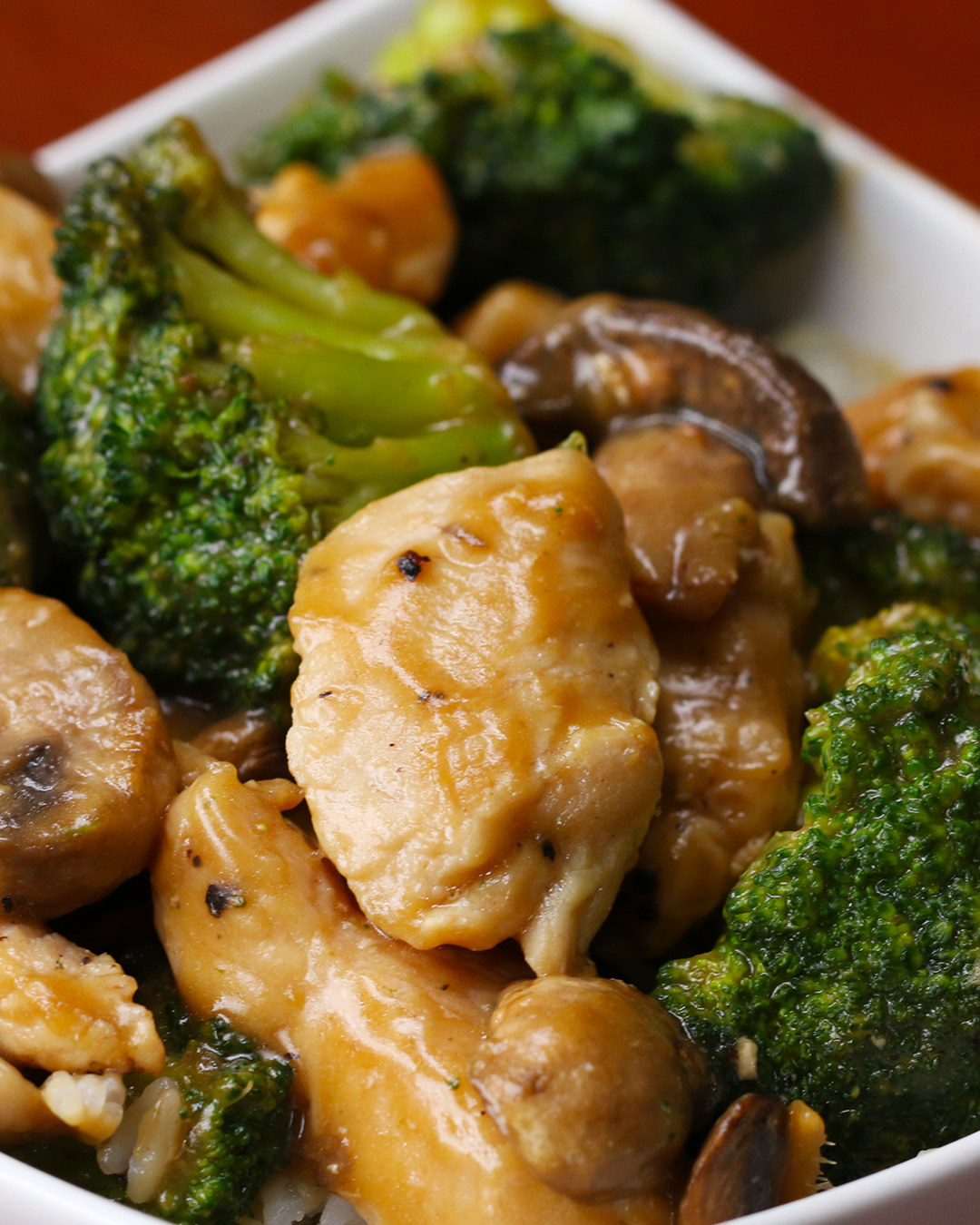 ZUTATEN
450 g Hähnchenbrust
Salz
Pfeffer
450 g Brokkoli
225 g Pilze
Öl
Für die Sauce:
3 gehackte Knoblauchzehen
1 EL Ingwer
2 TL Sesamöl
80 ml Sojasauce
1 EL brauner Zucker
240 ml Hühnerbrühe
35 g Mehl
ZUBEREITUNG
1. Das Hühnchen mit Salz und Pfeffer würzen und bei mittler Hitze in Öl anbraten.
2. Danach das Hühnchen vom Herd nehmen und beiseite stellen.
3. Pilze in der gleichen Pfanne mit einem Löffel Öl anbraten, dann Brokkoli hinzufügen und unter Rühren braten, bis er zart wird.
3. Pilze und Brokkoli beiseite stellen.
4. Anschließend den Knoblauch und den Ingwer in Öl erhitzen. Die anderen Saucen-Zutaten hinzufügen und alles gleichmäßig verrühren.
5. Hühnchen und Gemüse hinzufügen und nochmals erhitzen.
6. Mit Reis oder Nie-Nudeln servieren.
7. Guten Appetit!
Inspiration von: Natasha's Kitchen
Looks like there are no comments yet.
Be the first to comment!