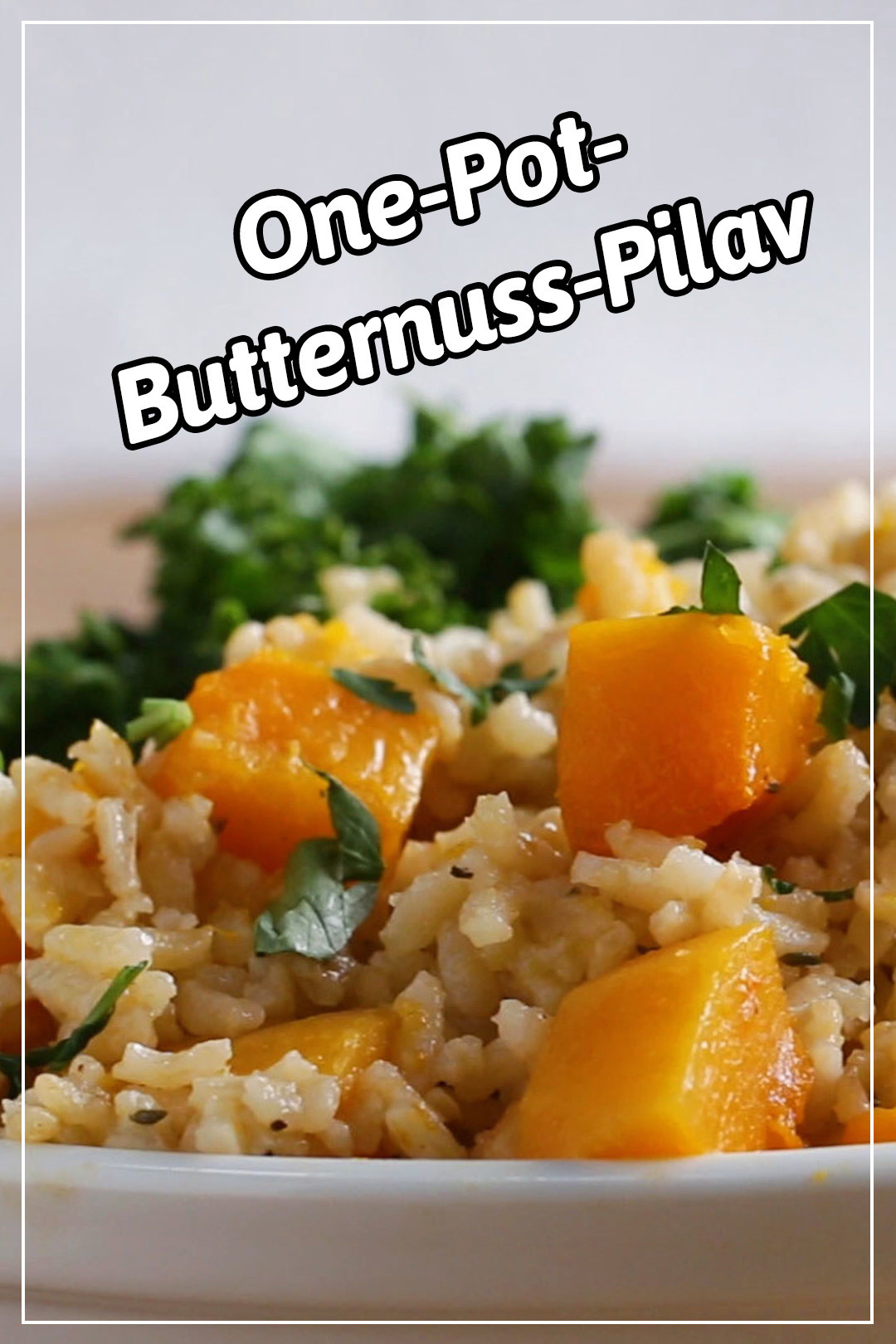 Zutaten:
für 4 Portionen:
2 Esslöffel Olivenöl
1 kleine Zwiebel, gewürfelt
2 Knoblauchzehen, fein gehackt
1 Esslöffel frischer Thymian
345 g Arborio-Reis
1 Teelöffel Salz
Pfeffer zum Abschmecken
120 ml trockener Weißwein
820 g Butternusskürbis, gewürfelt
945 ml Gemüsebrühe
frische Petersillie, gehackt, zum Anrichten
Zubereitung:
1. Schneide zur Vorbereitung beide Enden des Butternusskürbisses ab und stich mit einer Gabel 10-15 Entlüftungsöffnungen hinein. Gare den Kürbis 3-4 Minuten in der Mikrowelle.
2. Schäle den Kürbis. Die Haut sollte sich einfach abziehen lassen! Wenn er geschält ist, schneide den Kürbis in Würfel von 2 x 2 cm.
3. Heize den Ofen auf 190 °C vor.
4. Schwitze die Zwiebel in einem großen Schmortopf oder ofenfesten Topf 3-4 Minuten oder solange, bis sie halb durchsichtig ist, in Olivenöl an. Gib den Knoblauch hinzu und schwitze alles weitere 2 Minuten lang an.
5. Gib den Thymian hinzu und koche ihn 2 Minuten lang mit, bis er duftet.
6. Gib den Arborio-Reis hinzu und schwitze ihn an, bis er leicht geröstet ist. Rühre dann das Salz, den Pfeffer und den Weißwein hinein.
7. Rühre den Butternusskürbis und die Gemüsebrühe hinein und bringe alles zum Kochen.
8. Decke den Topf ab und gib ihn in den Ofen. Backe alles 15-20 Minuten lang, bis die Flüssigkeit aufgesogen ist.
9. Bestreue das Ganze mit Petersilie und serviere es sofort.
10. Guten Appetit!
Du willst mehr Rezepte? Das Tasty-Kochbuch gibt es jetzt auch auf Deutsch. Hol es dir hier!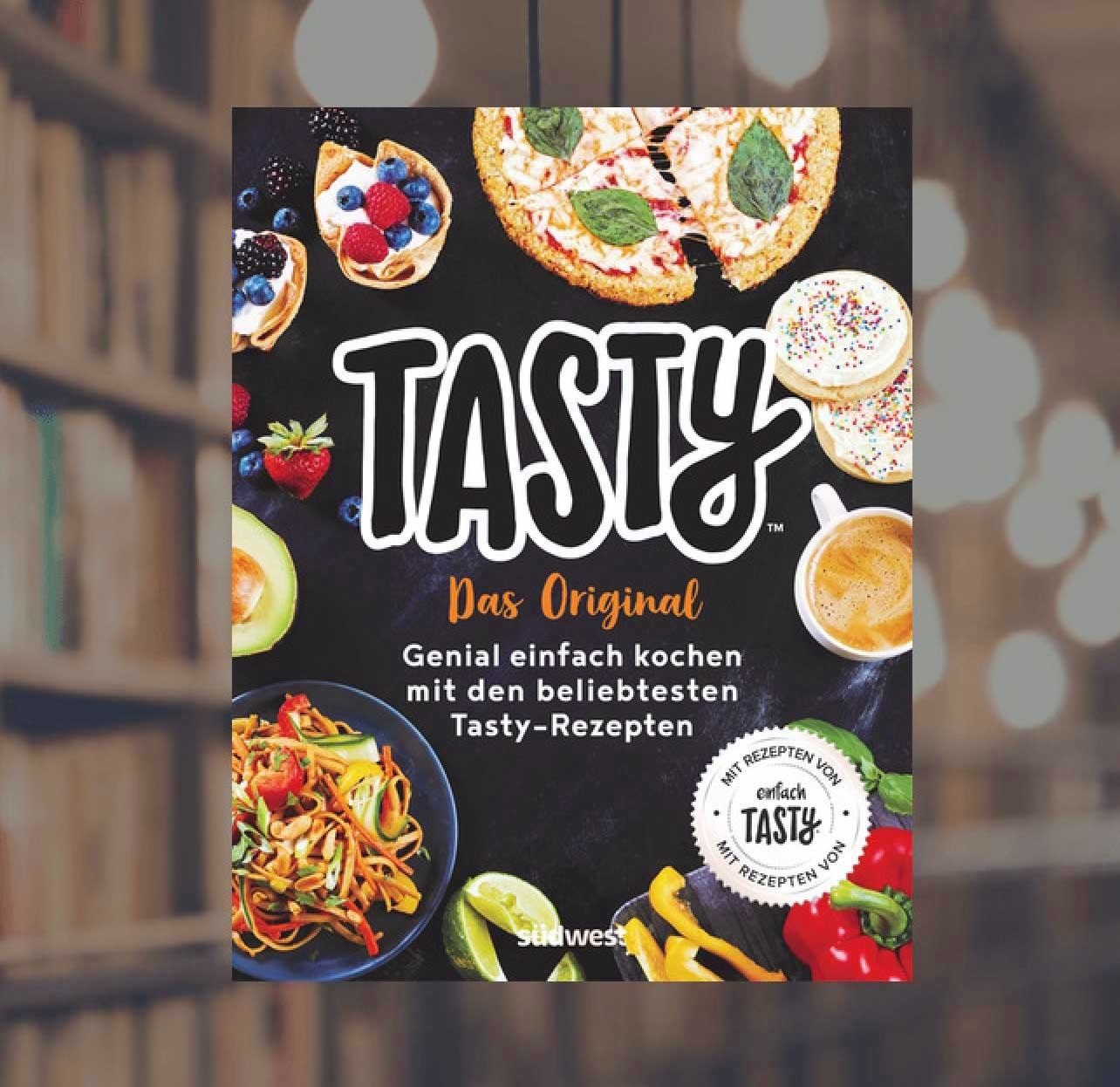 Dieser Artikel erschien zuerst auf Englisch.
Looks like there are no comments yet.
Be the first to comment!