REZEPT: Barbecue-Bacon-Fleischbällchen im Zwiebelmantel
ZUTATEN
500 g Rinderhack
1 Teelöffel Knoblauchpulver
1 Teelöffel Zwiebelpulver
1 Teelöffel Pfeffer
2 Teelöffel Salz
Semmelbrösel
3 Knoblauchzehen, fein gehackt
½ Zwiebel in Scheiben
Petersilie
1 Ei
1 Esslöffel Ketchup
1 Esslöffel Senf
1 Esslöffel Worcestersauce
1 Esslöffel Honig
4-6 mittelgroße Zwiebeln
230 g Cheddarkäse, gewürfelt
16-24 Scheiben Bacon
1 Flasche Barbecuesauce
ZUBEREITUNG
1. Backofen auf 220 °C vorheizen.
2. Rinderhack mit Knoblauchpulver, Zwiebelpulver, Pfeffer, Salz, Semmelbrösel, Knoblauch, Zwiebel, Petersilie, Ei, Ketchup, Senf, Worcestersauce und Honig in einer großen Rührschüssel vermischen, bis eine gleichmäßige Masse entsteht.
3. Zwiebeln auf einem Küchenbrett vertikal schneiden. Stiel und Wurzel von jedem Teil entfernen.
4. Zwiebelschalen, die zum Einhüllen der Fleischbällchen geeignet sind, aufbewahren.
5. Die Fleischbällchen-Mischung aus dem Kühlschrank nehmen und golfballgroße Fleischbällchen daraus formen. In jedes Fleischbällchen einen Würfel Cheddarkäse drücken.
6. Jedes Fleischbällchen in zwei Zwiebelschalen hüllen und auf ein mit Backpapier ausgelegtes Backbleck setzen.
7. Jedes zwiebelumhüllte Fleichbällchen mit 2-3 Scheiben Bacon einwickeln, bis das Fleischbällchen bedeckt ist, und jede Bacon-Scheibe mit einem Zahnstocher befestigen.
8. Alle Fleischbällchen vollständig mit Barbecuesauce einpinseln.
9. 45 Minuten backen, dabei nach der Hälfte der Backzeit erneut mit Barbecuesauce einpinseln.
10. Guten Appetit!
Inspiriert von dem Rezept hier.
Du willst mehr Rezepte? Das Tasty-Kochbuch gibt es jetzt auch auf Deutsch. Hol es dir hier!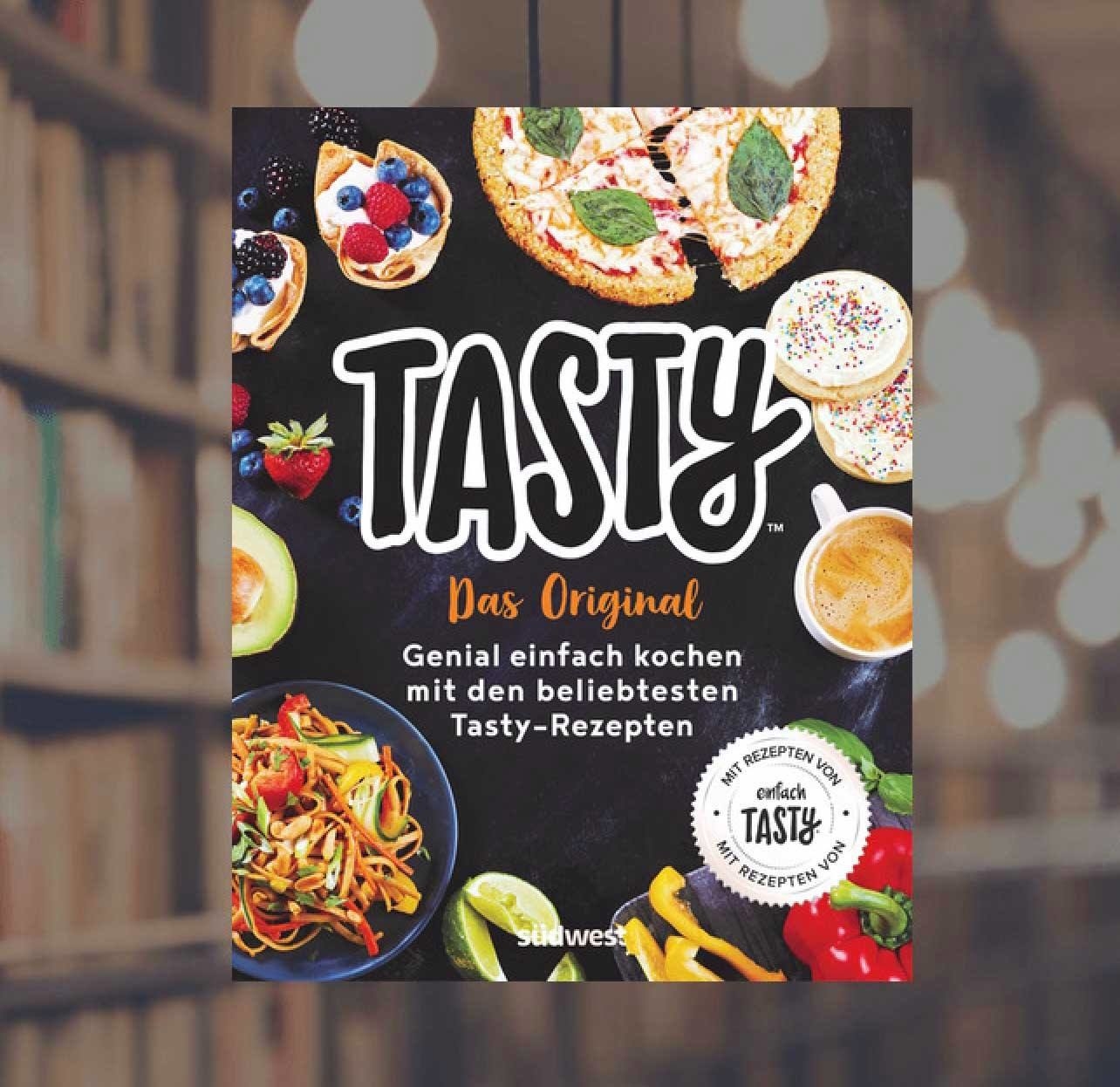 Looks like there are no comments yet.
Be the first to comment!