2.
Dieses Thunfisch-"Gericht".
3.
Dieses unerfüllte Versprechen von einem Taco.
4.
Diese einsamen Linsen mit Popcorn.
5.
"Drei große Rindfleischstücke, ungewürzt."
6.
Dieses Sandwich, das in Frage stellt, ob "mehr ist mehr" wirklich immer stimmt.
7.
Dieses bedrückende Gericht.
8.
Diese Vorspeise, die gleichzeitig elegant und extrem entmutigend ist.
9.
Diese Kombination aus Senf und Elend.
10.
Diese Tortilla.
11.
Diese traurigen Reste.
12.
Diese Schüssel Trostlosigkeit.
13.
Diese Gurken-Katastrophe.
14.
Dieser Cocktail.
15.
Und diese Pizza, die nichts als ein gebrochenes Versprechen ist.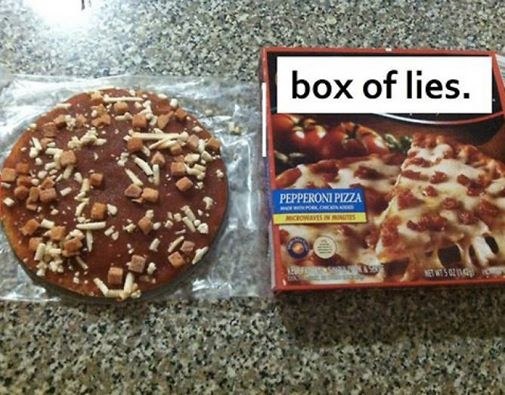 Hol Dir BuzzFeed auf Facebook!
Looks like there are no comments yet.
Be the first to comment!