TexMex-Salat mit Avocado Dressing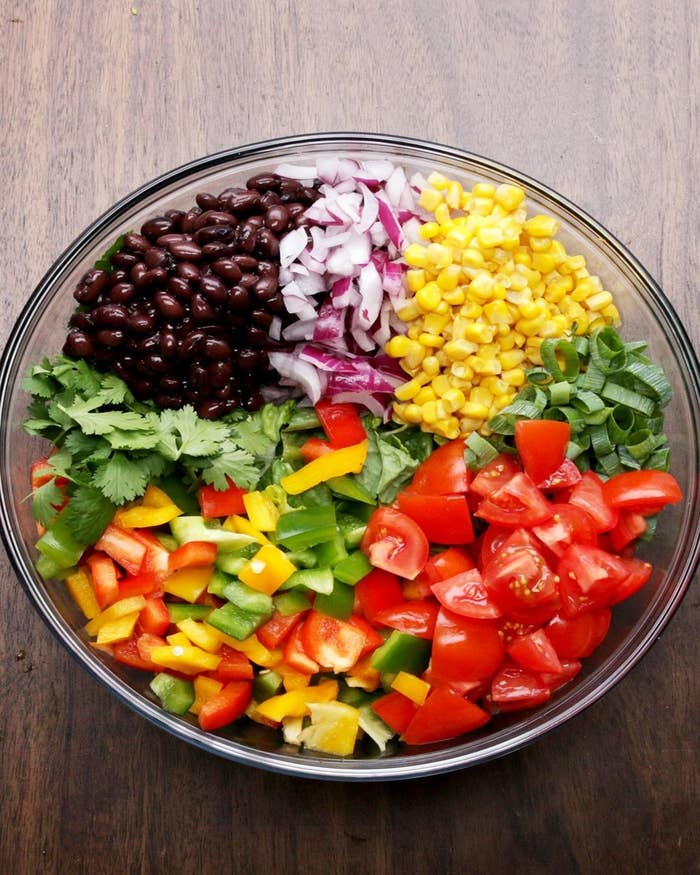 ZUTATEN
5-6 Personen
Dressing
1 Avocado, halbiert
1 Knoblauchzehe
1/2 TL Salz
1/2 TL Pfeffer
60 ml Olivenöl
1 EL Koriander
Saft einer Limette
Salat
1 Kopfsalat
175 g Paprikaschoten, gehackt
15 g Koriander
420 g schwarze Bohnen
1/2 rote Zwiebel, gejackt
425 g Mais
100g Frühlingszwiebeln
150 g Tomaten, gehackt
ZUBEREITUNG
1. Die Dressing-Zutaten im Mixer pürieren.
2. Die Salat-Zutaten in einer großen Schüssel mischen.
3. Dressing über den Salat geben und sorgfältig umrühren.
4. Guten Appetit!
Want BuzzFeed Tasty right in your inbox? Sign up for our newsletter!
If you can't see the signup box above, just go here to sign up for the BuzzFeed Tasty newsletter!
Dieser Artikel erschien zuerst auf Englisch.