Salat mit Ofengemüse und Shrimps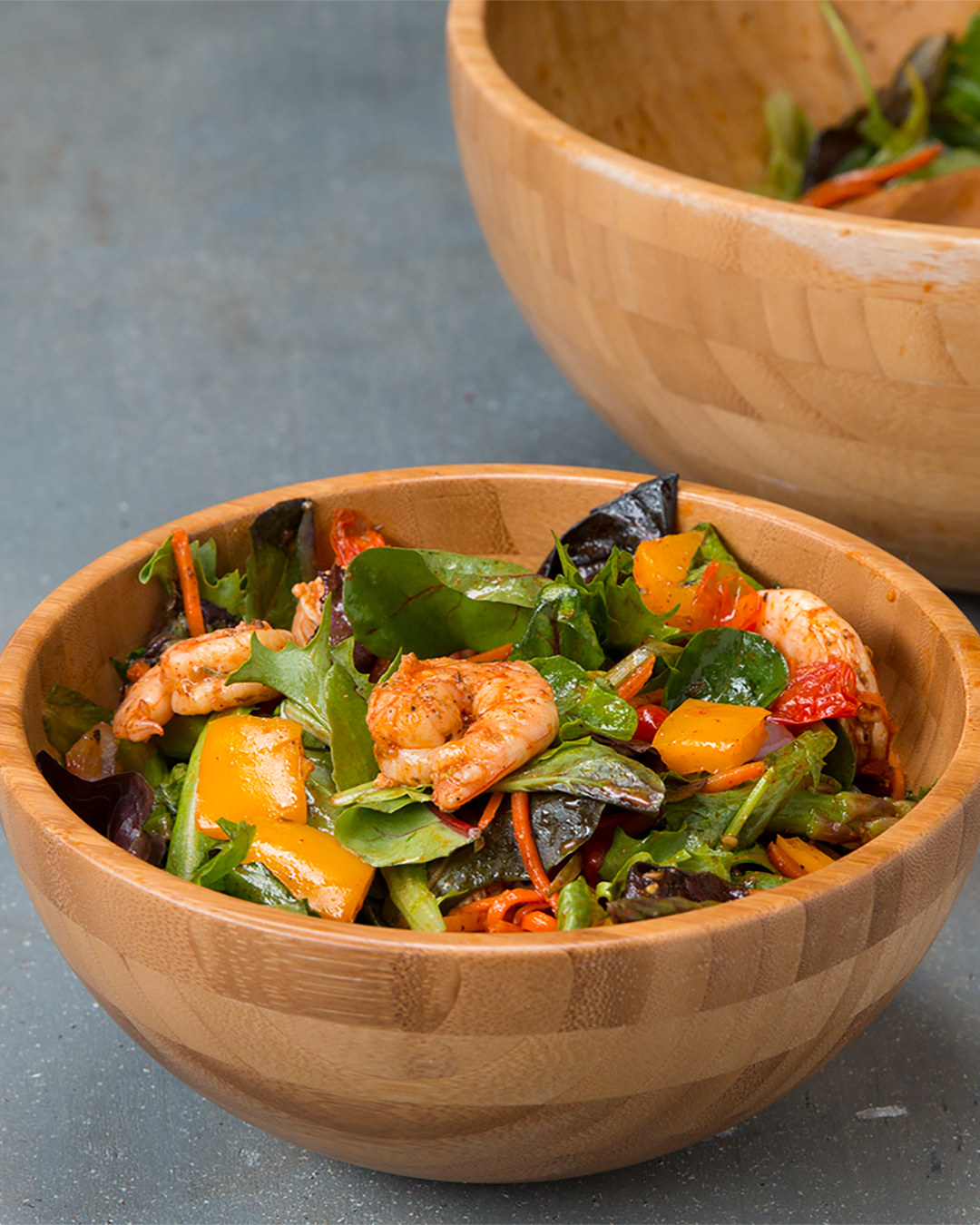 ZUTATEN
150g Cherrytomaten
110g geriebene Karotten
180g gelbe Paprika
100g rote Zwiebeln
130g grüner Spargel
500g Garnelen
Olivenöl
Chili
Oregano
Salz
Pfeffer
Limettensaft
Gemischter Blattsalat
Chili-Limetten-Vinaigrette
3 EL Limettensaft
2 EL Olivenöl
1 EL Honig
½ TL Chili
Salz
Pfeffer
ZUBEREITUNG
1. Ofen auf 200˚C vorheizen.
2. Das geschnittene / zerkleinerte Gemüse auf einem mit Backpapier ausgelegten Backblech verteilen. Mit Olivenöl beträufeln und nach Belieben würzen. 10 Minuten backen.
3. Das Gemüse etwas beiseite schieben, so dass in der Mitte die Shrimps gut Platz haben. Nicht übereinanderlegen. Die Shrimps mit etwas Olivenöl und Limettensaft beträufeln, dann würzen. Für 5-8 Minuten backen, so dass die Shrimps komplett durch sind, aber nicht zu lange garen!
4. Die Zutaten für das Dressing in einer kleinen Schüssel mixen.
5. In einer großen Salatschüssel den Blattsalat, Ofengemüse, Shrimps und Vinaigrette gut vermischen.
6. Servieren und reinhauen!
So bunt!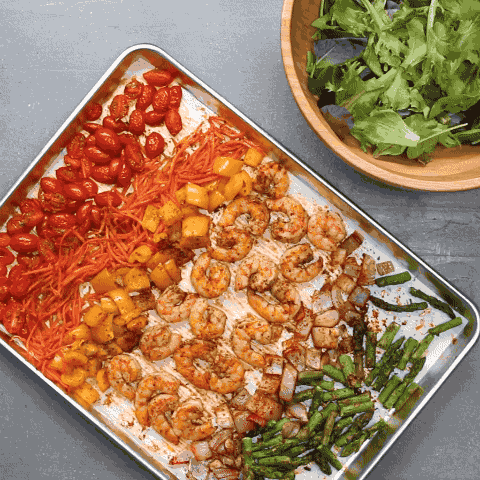 Dieser Artikel erschien zuerst auf Englisch.
Looks like there are no comments yet.
Be the first to comment!