1.
Der Junge, der dachte: Ach, nach mir die Sintflut.
2.
Der hier, der weiß, dass Schlafbrillen kein Weiberkram sind:
3.
Dieser Junge, den eine Glasscheibe nicht daran hindert, das zu tun:
4.
Der Kleine, der zwei Fliegen mit einer Klappe schlägt:
5.
Er hier: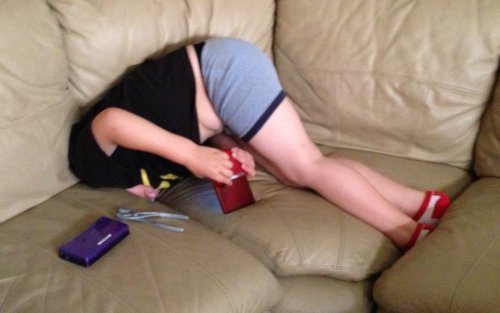 6.
Das Mädchen, das auf ihren kleinen Bruder aufpasst:
7.
Oder dieser Junge, der mal schön seine Eltern machen lässt:
8.
Der Junge, der auf Ziegen schläft:
9.
Das Mädchen, das immer ohne Sitzplatzreservierung durchkommt:
10.
Dieser Junge, der jede Pause nutzt, als wäre es seine letzte:
11.
Dieses Kind, das immer eine ruhige Ecke findet:
12.
Der Junge, der seiner Mutter beim Einkaufen helfen sollte:
13.
Dieses Mädchen, dass es schaffte sowas bequem aussehen zu lassen:
14.
Die Zwei, die das beste Versteck der Welt gefunden haben:
15.
Dieses Mädchen, das total auf Sekundenschlaf schwört:
16.
Das Mädchen und ihr Karton:
17.
Die Kleine, die sich davon nicht aus der Bahn werfen ließ:
18.
Der Junge, der später noch aufräumt:
19.
Und dieser Junge, der den lässigsten Auftritt seines Lebens hingelegt hat:
Hol Dir BuzzFeed auf Facebook! Like uns hier.
Looks like there are no comments yet.
Be the first to comment!